Book A French Quarter Hotel
Your Guide to 2019 ESSENCE Festival
Over the years, the ESSENCE Festival had evolved into one of the largest celebrations in the country, and its 25th anniversary promises to be the best year yet. The 2018 ESSENCE Festival drew over 510,000 attendees to the city, and New Orleans is proud to host it again this year. If you plan on attending, here's our guide on how to navigate the festival, where to eat, shop and stay, and generally how to make your visit an unforgettable one.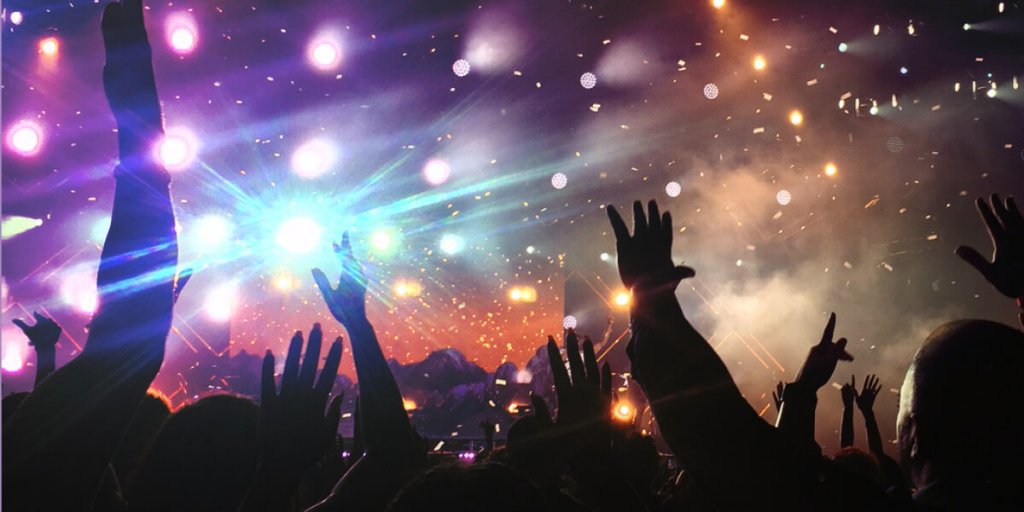 When and Where
Traditionally ESSENCE takes place over the Independence Day weekend. This year, the dates fall on July 4-7. Over the four days, the event will be held mostly at the two New Orleans venues: the Mercedes-Benz Superdome for the evening performances and the New Orleans Ernest N. Morial Convention Center for the daytime activities. Some of the daytime events like the conferences and the exhibits will also be held at the Contemporary Arts Center (CAC), and the new Wellness House experience will be held in the Arts District downtown at the Lighthouse Glass Gallery (743 Camp St.).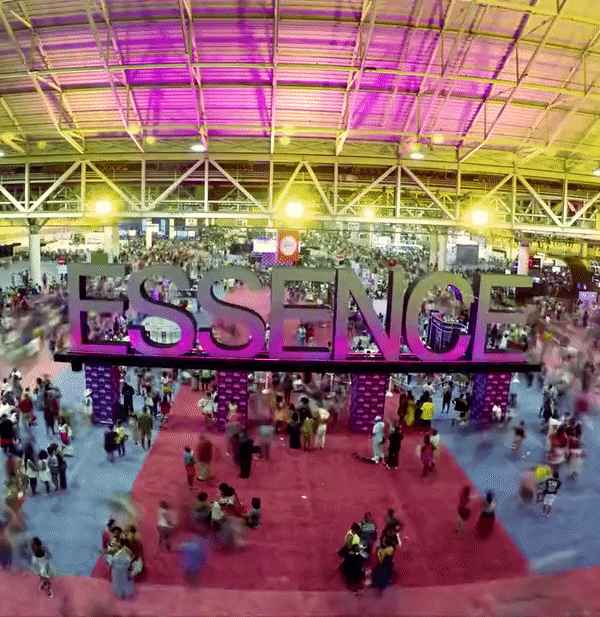 Music Lineup Headliners and Highlights
As usual, the festival features a star-studded lineup of some of the country's biggest names in hip hop & R&B. Here's the rundown of the main musical events at the festival.
The mainstage concerts take place at the Superdome on Friday, July 5 – Sun, July 7, 6 p.m. – midnight. This year throws a spotlight on the 90s. Featured performances include:
Friday, July 5: Brandy, Doug E. Fresh, Missy Elliott, Sheila E., RBRM. The special 25th anniversary set is presented by Doug E. Fresh and will feature Brandy, Ledisi and Sheila E., MC Lyte, Morris Day, Former Members of New Power Generation, and more.
Saturday, July 6: Mary J. Blige, Nas, Big Daddy Kane, Scarface, Slick Rick, H.E.R., and more.
Sunday, July 7: Big Freedia, Lil John, Jermaine Dupri, Pharrell Williams, Teyana Taylor, Timbaland. The closing night will feature a performance by Maze featuring Frankie Beverly with a special tribute to Frankie Beverly delivered by Anthony Hamilton, plus New Orleans' own bounce with Mannie Fresh and Big Freedia.
The Sunday Gospel Celebration at the Convention center will feature the greatest gospel hits, and admission is free.
ESSENCE After Dark is a series of late-night jam sessions, comedy shows, underground performances, live podcast recordings, and more.
Experiences
One of the greatest highlights this year is the chance to see the former First Lady and best-selling author Michelle Obama take part in a keynote conversation on the Superdome mainstage on Saturday, July 6. Her appearance, a festival first, will include a sit-down interview and a discussion of her recently published memoir, Becoming.
A slew of exciting conferences, exhibitions, roundtables, and other experiences is scheduled this year, including:
Global Black Economic Forum
When: Fri., July 5 – Sat., July 6; 9 a.m. – 4 p.m.
Where: CAC
A chance to network with some of the most influential power players across a wide range of industries, to attend thought-provoking panel discussions and roundtables, and to meet some of the most successful and inspiring business moguls and entrepreneurs.
The Power Conference
When: Fri., July 5 – Sat., July 6; 10 a.m. – 6 p.m.
Where: Convention Center
This series of keynotes and conversations will tackle key issues around politics, community, activism, family, etc. The conference features some of today's most influential voices as Rev. Al Sharpton, Congresswoman Ilhan Omar, Mayor Latoya Cantrell, and Pharrell Williams are all scheduled to speak. Free admission.
E-Suite
When: Fri., July 5 – Sat., July 6; 9 a.m. – 4 p.m.
Where: CAC
A members-only lounge for senior-level women in business will hold a series of panel conversations and keynotes with executives and business owners on success and career advancement.
Beauty Carnival
When: Fri., July 5 – Sun., July 7; 10 a.m. – 5 p.m.
Where: Convention Center
This is your chance to hear from the beauty influencers and wellness experts live on stage, indulge in curated shopping experiences, and more.
Wellness House
When: Sat., July 6, 8 a.m. – 4 p.m.; Sun., July 7, 8 a.m. – 3 p.m.
Where: Lighthouse Glass Gallery, 743 Camp St.
New this year, the Wellness House is a two-day wellness retreat hosted by celebrity wellness experts and in-demand trainers, and featuring group workouts, healthy-living chats, massages, meditation, holistic healing activities, and more.
Where to Get Your Tickets
You can get your tickets, either a la carte (evening concerts, ESSENCE After Dark) or in bundled day and VIP packages, online. All the events held at the Convention Center during the day are free and open to all (registration is required). You can purchase tickets directly from Essence Communications in the main hallway of the Convention Center or at the Superdome box office for some live performances. The headliners sell out fast though, so don't wait till the last minute!
What to Pack
Bring comfortable shoes, an umbrella or rain jacket (as summer in New Orleans can bring unpredictable weather and those frequent afternoon showers), and a lot of patience. The Convention Center in particular is massive, so there will be a lot of walking, and lines could be long. Both the Superdome and the Convention Center have AC, of course, but staying Instagram-ready in the hot and humid New Orleans summer could be tricky. So dress light, but also be prepared for the much chillier temps inside. It might be a good idea to bring a portable mobile device charger with you so you won't have to look for an available power outlet in a crowded venue.
Where to Eat
Check out ESSENCE Eats while you're attending the festival for dozens of vendors and special food demos to get recipe inspiration, find a new dish you like, or revisit an old favorite. For dining out on the town (and in the French Quarter in particular) see our guides, below.
ESSENCE Eats
When: Fri., July 5 – Sun., July 7; 10 a.m. – 6 p.m.
Where: Convention Center
The ESSENCE Eats series includes live podcasts and demonstrations for everything from remaking Sunday dinner classics to kid-friendly recipes and date-night dishes. There's also an ESSENCE Eats food court with the vendors from all over the South offering a wide range of classic New Orleans food, world cuisine, vegan and vegetarian fare, desserts, and beyond.
Where to Shop
Look for the festival marketplace near the ESSENCE Eats food court, with dozens of vendors selling artwork, crafts, music, clothing, jewelry, etc. You can easily get your souvenir-shopping done there, too, from the local vendors. The festival also has its own store inside the Convention Center, with the festival merch, books, magazines, and so on. The festival's Fashion House series of events includes runway shows and curated truck shows, where you'll be able to load up on clothing and accessories.
There are also plenty of shopping options in the area. You could spend a whole day browsing the three levels of The Shops at Canal Place. It has a soaring atrium and food options ranging from casual to upscale. Canal Place houses a slew of upscale national chains like Saks Fifth Avenue, Brooks Brothers, Louis Vuitton, but also local boutiques. The Outlet Collection at Riverwalk, located by the Mississippi River, is a sprawling discount outlet mall with all the popular labels like Gap, Under Armour and Guess.
Further down, venturing into the French Quarter, check out H&M and Sephora, plus all the lovely, unique boutiques that pepper Chartres St. For more shopping suggestions please see our guides, below.
Where to Stay
If you plan on attending ESSENCE Festival, why not choose a historic hotel for a unique experience? You'll still stay close to all of the action and excitement but you'll also be creating memories steeped in history and charm. Here are our suggestions.
The Lafayette Hotel is located in the Arts District of downtown New Orleans, only nine blocks from both the Convention Center and the Superdome. All the other hotels are historic properties located in the French Quarter (three of those — Hotel St. Marie, French Market Inn and Place D'Armes — have charming saltwater pools in their lush courtyards).
Book your New Orleans stay with the help of our Recommended New Orleans Hotels.
What's Going on in New Orleans That Week?
There's the Independence Day, of course. New Orleans celebrates July 4th like anywhere else in America, but also with a flavor all her own. There will be fireworks over the Mississippi River and plenty of music and partying. Head to the Riverfront for the display, of see if you can score a French Quarter balcony as a viewing (and party) spot. Many Bourbon Street bars with balconies allow access for a cover fee or if you're just buying drinks (try The Swamp or the Tropical Isle).
New Orleans will also be celebrating the Black Restaurant Week during the ESSENCE Festival (June 28 – July 7). This is a great opportunity to taste the flavors of African-American, African, and Caribbean cuisines in one of the greatest food cities in the world. This is New Orleans' second year, and some of the best in the business as well as a number of up-and-coming eateries are participating in this year's Black Restaurant Week with special menus, discounts, and signature events.
 What Else You Need to Know
This year, the ESSENCE Festival requires all guests 18 and over to register for entry into Essence Festival's Conferences and Expos.
Since the Convention Center events are all ages, if you want to buy a drink at the ESSENCE Eats food court prepare to be carded.
You can re-enter the Convention Center multiple times but not the Superdome.
No outside food or drink will be allowed at the Convention Center and the Superdome; all bags will be searched.
Take note of the Superdome's clear-bag policy: "Any bag, purse, or briefcase that is larger than 12" x 6" x 12" will not be allowed into the Superdome. All bags that enter must be clear with the exception of medical bags which may be subject to inspection and small clutch bags. The maximum size for a clutch bag is 4.5"x 6.5"."
Look for the festival sponsor booths (Coca-Cola, AT&T, Ford, McDonald's, etc.) to score some samples and giveaways and to enter contests. Sponsor booths also host celebrity meet-and-greets, so this might be your chance to meet your favorite star when they're not performing.
New Orleans and French Quarter Guides
Make the most of your stay in New Orleans while you enjoy ESSENCE Fest with our comprehensive guides to the New Orleans dining, sightseeing, shopping, nightlife, and much more:
New Orleans Guides
Eating and Drinking
Classic New Orleans and Southern Dishes
Cocktails
Shopping
Exploring
Famous Streets
Additional Resources
Photos courtesy of Essence.
---
Related Articles