Book A French Quarter Hotel
Shopping for Discovery and Surprise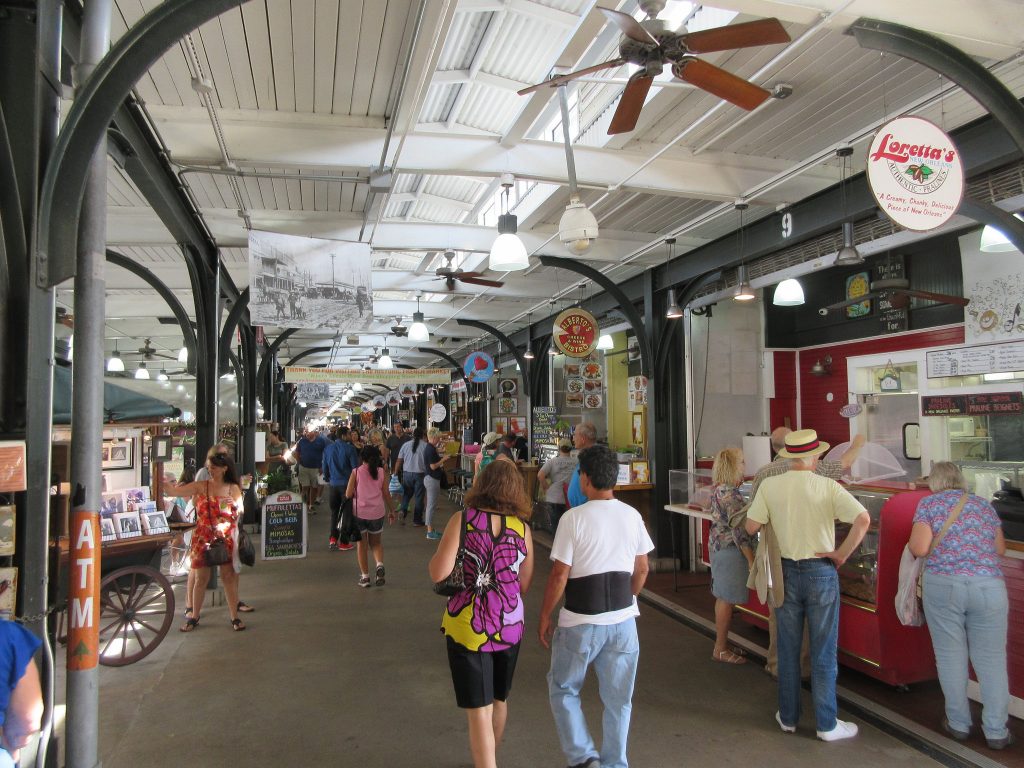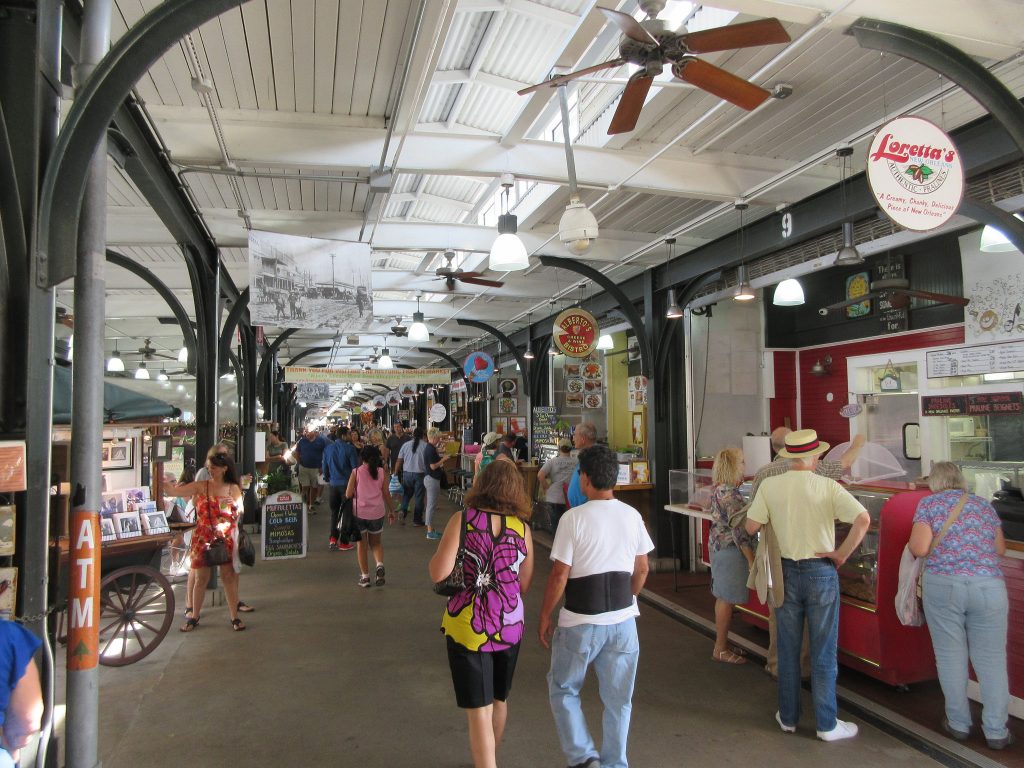 Photo by Infrogmation of New Orleans
In the battle against strip malls and generic chain operations, it seems like the merchants of New Orleans' French Quarter can claim victory. Personality and individuality prevail here, and diverse, often family-owned and operated retail establishments line the neighborhood streets, allowing for a shopping experience that simply can't be replicated anywhere else.
Raucous Variety
In the Quarter you'll find an exhaustive wealth of American and European antique and contemporary furniture; paintings, sculpture, drawings, and every other artistic medium imaginable; local and regional crafts; and clothing galore, including custom-designed gowns, off-the-rack designer numbers, vintage couture, decadent lingerie, custom millinery, and hip, trendy, street-wear.
All manner of new, used and rare books and music are offered in shops ranging from the expansive to the closet-esque. Cooks can placate their passions at century-old grocery stores cum delicatessens, comprehensive kitchen shops and general stores offering hard-to-find regional foodstuffs.
The six-by-twelve block space that is the French Quarter is the special soil that generates this unique retail environment. Plan at least one full day of leisurely browsing and digging when shopping in the Quarter. A comfortable pair of shoes, an open mind and an open schedule will be of great benefit. While a large sum of cash is also nice to have, window shoppers and curiosity seekers will not be disappointed either.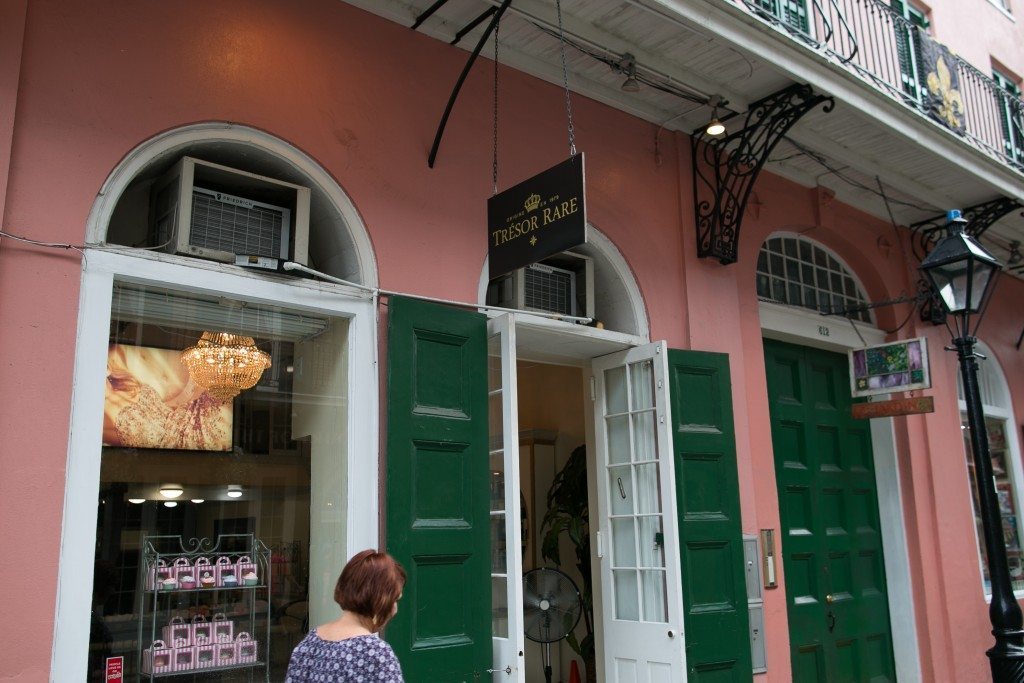 Photo by Trevor Mark
Of Ports and Pedigrees
New Orleans' age, distinct European heritage, and status as a major port city have made it a favorite destination for collectors. The concentration of elegant antique shops lining Royal Street is highly reputable establishments often run by third- and fourth-generation family members who are eager to educate on the pedigree and history of their goods. The life span of the establishments is reflected in the exceptional range of their international stock of fine objects d'art, jewels and antiquities. The sheer number of shops also translates into bargaining power for the consumer.
Two blocks from Royal Street, Decatur Street, by comparison, is at once both trendy and bohemian. Its boutiques sell unique costumes as well as vintage clothing and accessories befitting screen queens.
Literally and figuratively, Chartres Street is somewhere in between. Chic, locally-owned shoe and clothing boutiques and shops offering custom-designed jewelry coexist on the same block with contemporary art galleries, and oddities shops stocked to meet the demand for things like Civil War musket balls and fashion repurposed from cork.
The French Quarter supports numerous bookstores representing all manner of interests with a strong bent toward local and regional writers, both modern and classic. Like other retail establishments in the neighborhood, the majority of the bookshops offering used, rare and collectible books are independently owned.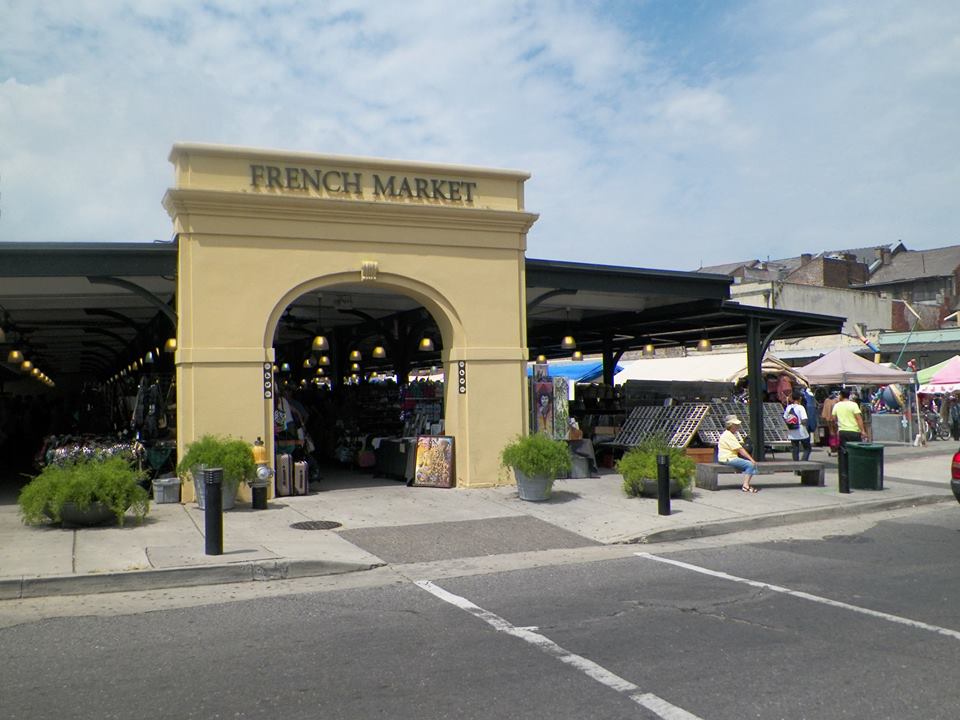 Back of the Quarter
The French Market at the back of the Quarter is a fun place to shop for a dinner party, peruse local cookbooks, or dig for bargains from all corners of the world. A collection of small shops extends from the front of the complex at Decatur and St. Ann Streets back to Ursuline Street.
Until the late 19th century Choctaw vendors sold herbs and medicinal plants at the site of the French Market, which extends from Ursuline Street back to Governor Nicholls Street. The Spanish erected the first enclosed market here in 1782, where fresh meat, poultry, produce, game, seafood, baked goods, spices, seasonings, fruit, and live plants are now sold.
The flea market is part of the French Market. It extends from Governor Nicholls Street back to Barracks Street. Some vendors hustle here every day, but weekends are particularly lively, and anything you can imagine can be bought here, from notable local artists and jewelry designers to importers of fine international crafts to folks selling the contents of their grandmother's attic (as well as mass-produced junk). These independent vendors expect you to bargain for their "best" deal. Sometimes you get it. Sometimes you don't. Usually, you leave feeling amused.
Are you planning to spend some time in New Orleans soon? To stay close to all the action, book a historic boutique hotel in the French Quarter at FrenchQuarter.com/hotels today!
---
Related Articles