Book A French Quarter Hotel
Vintage Shopping in the French Quarter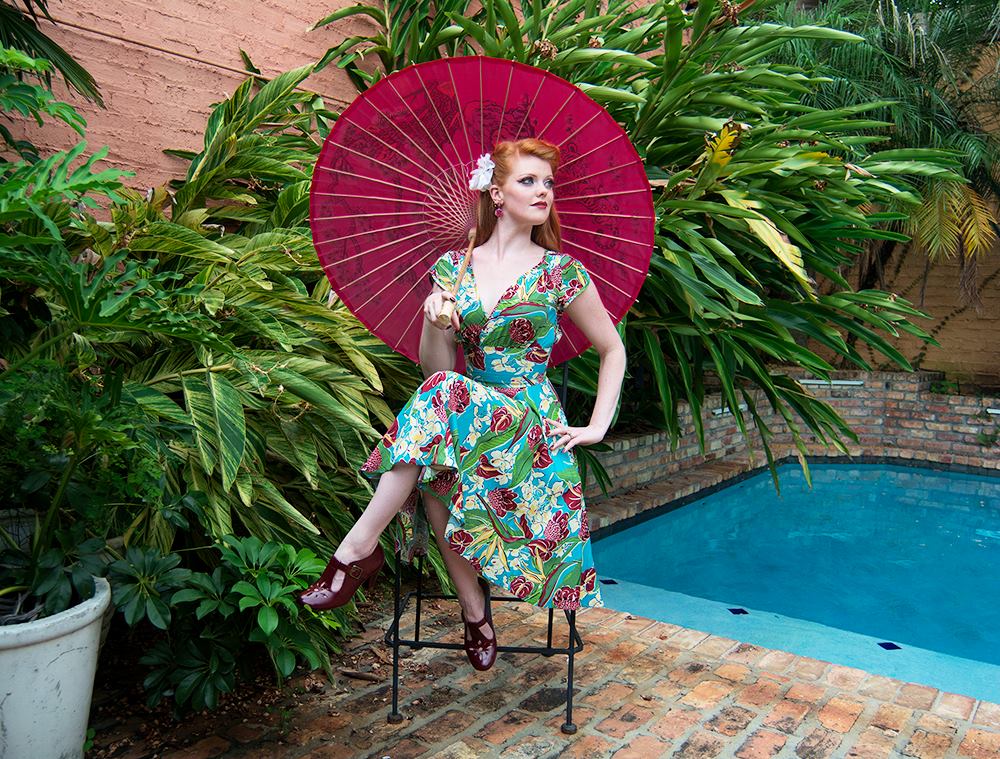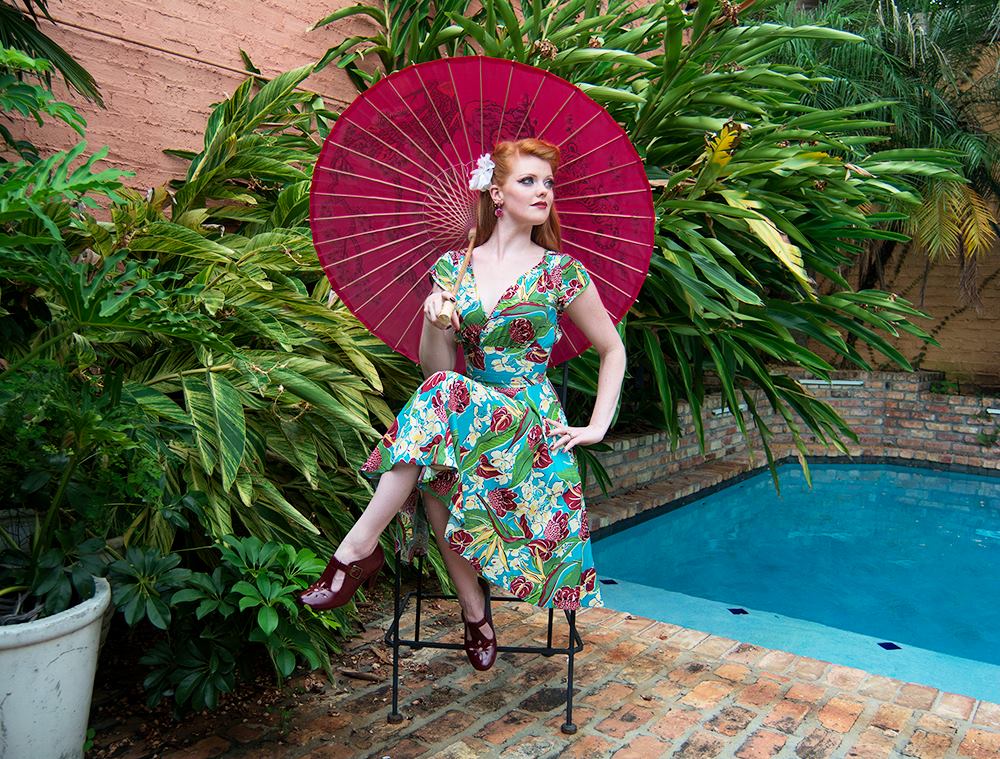 Photo courtesy of Trashy Diva on Facebook
It's often said that a stroll through the French Quarter is like stepping back in time. Whether you're viewing 18th-century buildings like the St. Louis Cathedral, or taking in 1940s-era music at a jazz club, it's easy to feel transported to a different era. So why not dress to fit the theme? The Vieux Carre offers a host of vintage and vintage-inspired boutiques bursting with unique garments and accessories. There's not much better than a wearable, one-of-a-kind souvenir—unless it's the knowledge that vintage clothing is both timeless and eco-friendly.
Here are a few must-stop vintage shops in the Quarter.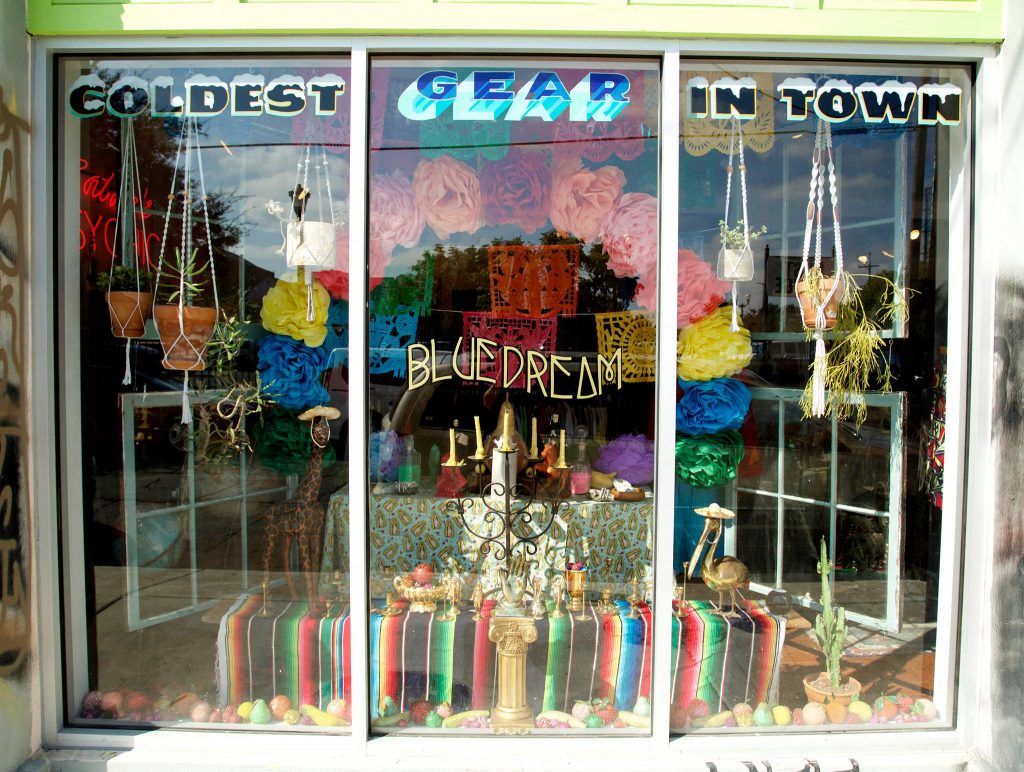 Photo courtesy of Blue Dream Vintage on Facebook
Blue Dream Vintage (2121 Chartres St.)
OK, technically, Blue Dream Vintage isn't in the French Quarter—located in the Marigny triangle. But two and a half blocks past Esplanade isn't too far to walk to shop this treasure trove of vintage clothing, jewelry and home accessories, many made by local artists. The vibe definitely skews toward the young and hip at this airy, wood-floored, plant-hung boutique. A friendly staff and great tunes round out the shopping experience.
Trashy Diva (537 Royal St.)
Launched in 1996 by owner Candice Gwinn as a vintage clothing shop, Trashy Diva gradually transitioned to become a purveyor of new, vintage-inspired clothing that takes its design cues from the 1920s, '30s,  '40s and  '50s. All the clothing is locally designed by Gwinn in New Orleans and manufactured in her private warehouse in China—so the light fabrics, vivid colors and dramatic prints are ideally suited to the local climate and traditions. (For example, a cotton voile sundress in a Mardi Gras inspired print was a hot seller last year.) Prices range from $80 to $200, but the dresses are flattering and classic enough to warrant the investment. Available in sizes 0 through 24, they'll be part of your wardrobe for years to come.
(Pro tip: visit the Trashy Diva fan group on Facebook, which has more than 4,500 members, to get the scoop on the brand. There's also a Trashy Diva shoe store and lingerie shop where you can complete your look.)
Bambi DeVille's Vintage Clothing (818 Royal St., 2nd floor)
Look for the heart-shaped sign that says "Vintage"—it points the way to the staircase that leads to this second-floor jewel box of a boutique. Artfully beaded gowns, birdcage veils, furs, Japanese kimonos, Bakelite accessories, crocheted cover-ups and sherbet-hued 1950s prom dresses are just a few of the carefully curated finds you'll uncover at the elegant, high-ceilinged boutique. Owner Bambi has been collecting museum-quality vintage pieces for 30 years, and her high-end merchandise is kept in pristine condition and organized by era. She's also a treasure trove of fashion knowledge.
---
Related Articles