Attractions in the French Quarter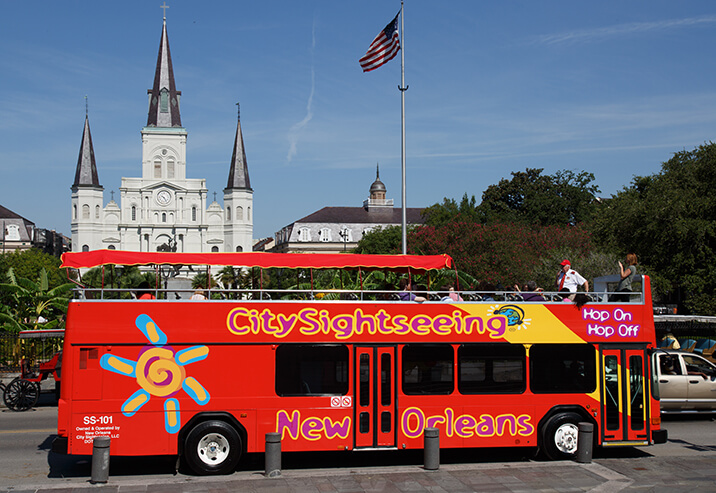 700 Decatur St. | New Orleans, LA 70116
City Sightseeing Hop-On Hop-Off Bus Tour
City Sightseeing New Orleans is the most entertaining, informative, and flexible City Tour you can find that offers transportation approximately every 30 minutes on an exhilarating open-top, double-decker bus and includes 3 Free Walking Tours - the only COMPLETE City Tour!
Purchase a Ticket
$$
Family Friendly, Sightseeing, Hop-On Hop-Off Buses, Tour, French Quarter, CBD
(504) 207-6200
There is no results from this categories at this time. We are constantly updating our directory. Please check back again later.
More About Local Favorites