Book A French Quarter Hotel
Vegetarian Destinations in the French Quarter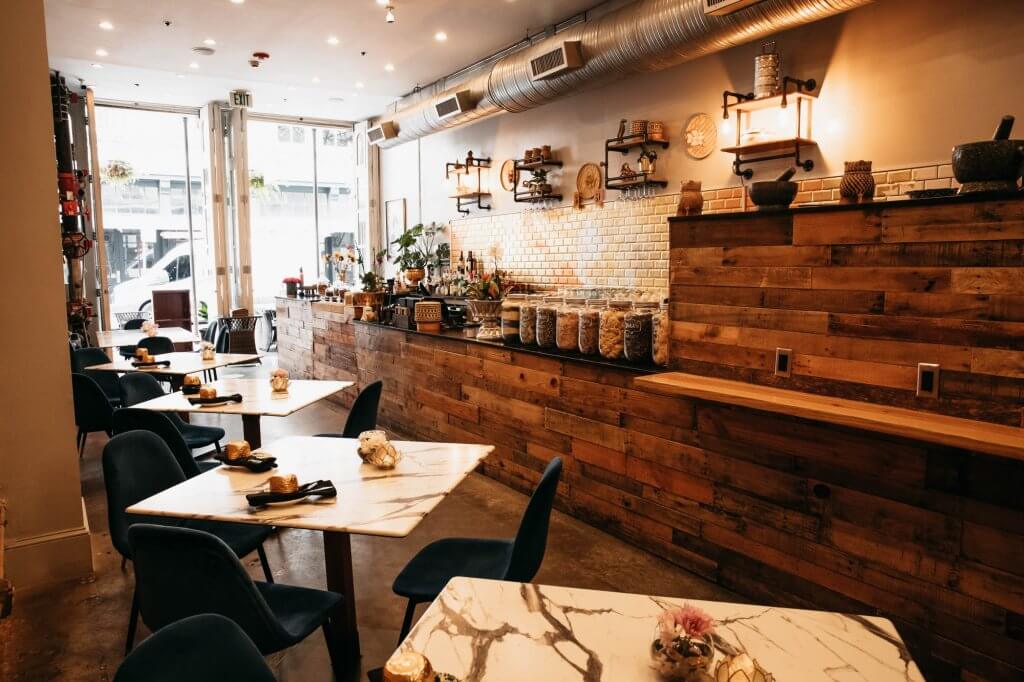 Photo courtesy of Thaihey NOLA on Facebook
Crawfish boils, alligator boudin balls, deep-fried frogs' legs — if there's a swamp creature that swims, flies or skitters, chances are a Louisianan has turned it into something delicious. That ingenuity put New Orleans on the culinary map — but as far as the vegetarian radar goes? Not so much.
It hasn't always been easy to go meat-free in New Orleans, but recent years have seen an influx of vegetarian options that are more than an afterthought. The following restaurants don't serve plant-based meals exclusively, but they all put thoughtful preparation into their meatless fare. (Which comes as quite a relief for vegetarians who have eaten one too many bland grilled vegetable platters.)
1212 Royal St.
You might have sampled Bennachin's legendary mburu akara (black-eyed pea fritters and tomato stew on French bread) and jama jama ni makondo (sautéed spinach, fried plantains and coconut rice) at Jazz Fest, where the longtime spot for African fare has a perennial presence. The food tastes even better when consumed in the cozy, colorful French Quarter destination. Bonus: A BYOB policy makes Bennachin an excellent place to affordably wine and dine.
900 Royal St.
How about an iconic culinary experience in one of the most gorgeous courtyards in the French Quarter (and that's saying a lot, as the Quarter is full of tropical lushness)? Many items on the menu would pair well with Amelie's seasonally inspired cocktails, and the locally sourced ingredients speak for themselves. You'll see quite a few items on the menu marked with "V" for vegetarian that go beyond salads, like elevated roasted vegetables and gnocchi.
520 Royal St.
The Historic New Orleans Collection's exhibition center includes a museum café. Café Cour, run by Dana and Christina Honn, who also own the excellent Carmo in the Warehouse District, is named for the famous Seignouret-Brulatour Courtyard, where the café is located. The place showcases the region's multicultural culinary influences and offers gluten-free, vegetarian, pescatarian, and vegan options. Try the veggie muffuletta, muffulettu giardino, or black-eyed pea fritters (calas).
Multiple locations
This food truck popup does have a walk-up counter Uptown, but the truck itself can pop up anywhere. There are over 50 varieties of sweet and savory options on the locally themed menu, many vegetarian or vegans. Catch if you can as it will be worth it. The popup often stays open past midnight, another plus.
833 Conti St.
All vegetarian and vegan dishes are marked as such on the menu, like sopa de tortilla, a fiesta vegetariana plate, and more. There's also a daily happy hour that starts at 11 a.m. and an agave bar. Cuñada ("sister-in-law" in Spanish) is family-owned. Open til midnight every night.
630 St. Peter St.
True to its name, Gumbo Shop serves up several types of classic gumbo laden with meat and seafood. What makes it stand apart from many other excellent restaurants in the French Quarter that serve up mouth-watering gumbo is that it also has gumbo z'herbes. Gumbo z'herbes is not easy to find on the New Orleans restaurant menus, so unless you venture out to Tremé to sample Leah Chase's legendary version at her restaurant, Dooky Chase's, the Gumbo Shop might be your only chance to try this veggie version within the confines of the French Quarter. And try you should, as it's made with green stock and with various delicious greens, such as mustard or collard, turnips, and spinach.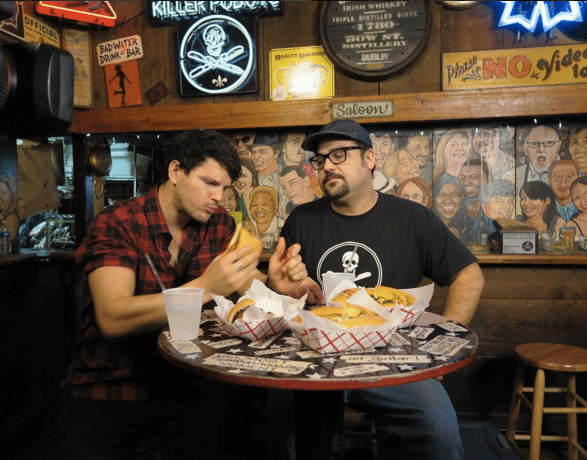 Photo courtesy of Killer Poboys on Facebook
219 Dauphine St.
Launched as a pop-up inside Erin Rose (the original location is still operating from the rear of that bar at 811 Conti St.), Killer PoBoys has also opened a standalone, counter-serve restaurant. The Killer PoBoys' rotating menu represents an inventive yet respectful take on the classic New Orleans staple. The veggie versions usually include roasted sweet potato, roasted cauliflower, Thai BBQ tofu, and whatever else is seasonally and locally sourced. The decadent whiskey grilled cheese and pecan butter and jelly po-boys are among the mainstays.
French Market; 1100 N. Peters St.
The back-alley French Market spot is worth the trip for its hard-to-find vegan okra gumbo alone, but its health-conscious menu is full of vegan and gluten-free riffs on other New Orleans classics that usually come only in meat and seafood versions, like the popular Beyond Burger (also soy-free), and the vegan crabcake and Portobello mushroom po-boys.
308 Decatur St.
Thaihey NOLA describes its menu as Novel Thai Cuisine. Several regions of Thailand are represented, including vegan and vegetarian dishes such as vegan boat noodle, tofu satay and pumpkin curry. In fact, the vegan menu is listed separately, that's how serious the restaurant is about it.
1240 Decatur St.
Intimate and candlelit, with brick walls and cozy tables, this corner restaurant with sidewalk seating provides all the romance you'd expect from an Italian spot. The tomatoes and basil bruschetta is mouth-tinglingly fresh, and a creamy truffle and porcini sauce blankets excellent, house-made ravioli, but you can't go wrong with almost any menu option. (Reservations recommended.)
Are you planning to spend some time in New Orleans soon? To stay close to all the action, book a historic boutique hotel in the French Quarter at FrenchQuarter.com/hotels today!
---
Related Articles