July in New Orleans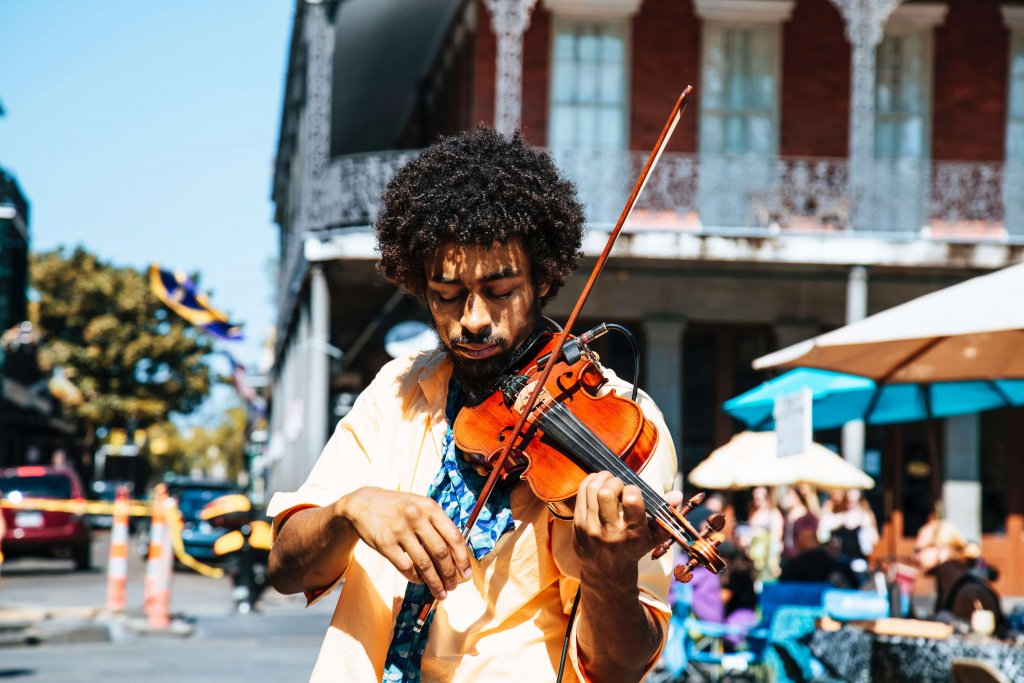 Photo by William Recinos on Unsplash
Summer in New Orleans can be pretty tough to endure, but we've got a slate of festivals that will either cool you off, or at least keep your mind off of the heat.
Essence Festival – July 5-8
There's a lot to love about Essence Festival, beyond the fact that it is the largest annual African American culture and music event in the world. It's one of the finest gatherings of musicians in a city that is well known for throwing together excellent gatherings of musicians. Beyond the concerts held each night of the fest, its free daytime experiences include motivational seminars, beauty and style presentations, celebrity interviews, cooking demonstrations with top chefs, and lots more.
Independence Day – July 4
New Orleans celebrates July 4 like anywhere else in America, and also, with a flavor all her own. Of course, there will be fireworks and loud music, but the pretty lights pop off over the Mississippi River. There's plenty of great spots to watch the display, but a good French Quarter balcony is one of the most desired viewing spots in the city. You can also grab excellent vantage points along the Mississippi shoreline in the French Quarter, Marigny and Bywater.
San Fermin in Nueva Orleans – July 13-15
Plenty of people know that the Running of the Bulls is a major event in the Spanish tourism calendar, but not as many folks realize New Orleans hosts its own bull run. Except here, the 'bulls' are roller derby girls who whack the participants – dressed all in white with red scarves and handkerchiefs – with wiffle bats. Good times! The actual 'bull run', which now features thousands of participants, goes off on July 8, but the folks at NOLA Bulls have events lined up through the weekend. Note that you are asked to sign up to participate in the Bull Run – all proceeds from the event go to charity.
Tales of the Cocktail – July 17-22
Some of the world's most famous cocktails were invented in this city: the Sazerac, Brandy Milk Punch, and Ramos Gin Fizz, to name a few. Having a drink in New Orleans isn't just fun – it's also a celebration of our unique history. Still, New Orleans can't just let a cultural touchstone lay without holding a festival, and thus: Tales of the Cocktail, a celebration of mixed drinks in all of their vast diversity. Every year, the party draws in thousands of bar owners, distillers, mixologists, authors and tastemakers who are interested in networking, sharing knowledge and showing off their skills.
---
Related Articles