Book A French Quarter Hotel
The Best Happy Hours in the French Quarter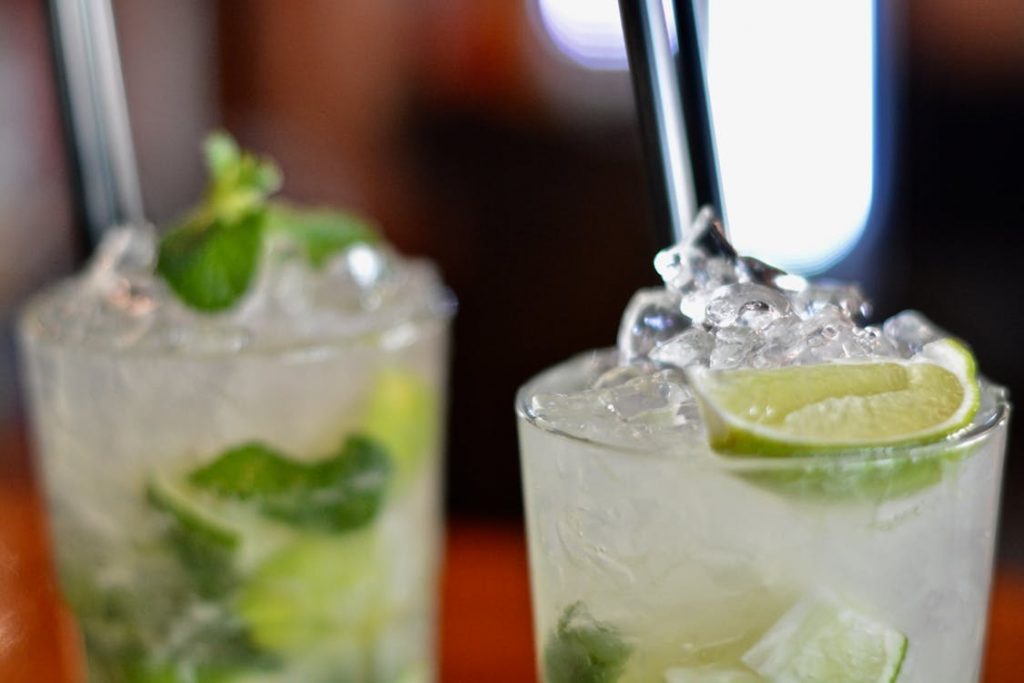 Finding world-class food and expertly crafted cocktails at beyond-reasonable prices is easy enough in New Orleans on any day, but who can resist the lure of trying the best cocktails this city has to offer at a deep discount, along with some refined bar food compressed to a bite size and a small plate?
In New Orleans, happy hours tend to start a little earlier and stretch a little longer. And, beyond the obvious pleasure of socializing and unwinding they provide, happy hours are a surefire way to sample the restaurant's cuisine or bask in a place's ambiance — at a fraction of the price.
The French Quarter-based bars and restaurants we recommend below take it up a notch in terms of the quality of the ingredients; the inventiveness of the dishes and the cocktails; the bargain factor compared to the regular price you'd pay for the same outside the happy hour; and, of course, the level of expertise that goes into the preparation.
You could order the "3-4-1" specials on Bourbon Street, but these deals generally prioritize booze quantity over quality. Fortunately, if you're willing to venture outside of peak drinking hours, the world is your oyster (sometimes literally, as some places offer oyster-centric happy hours).
These guys below are serious about what goes into every glass and onto every small plate, and about who gets to make it and serve it. Cheers!
819 Conti Street
Happy hour 3-6 p.m. Tuesday through Saturday
Broussard's happy hour can be enjoyed at the restaurant's Empire Bar and courtyard. The $5 cocktails include French 76, Pimms Cup, and Hurricane, plus Broussard's own signature creations. You can also enjoy #3 beer and $4 wine. The bar menu of small plates, available Wednesday through Saturday, is elevated takes on oysters, gumbo, turtle soup, crab cakes, and other classics.
337 Chartres Street
Happy hour 2-5 p.m. Monday through Friday
To paraphrase Huey P. Long, who called himself the Kingfish, every man is a king during happy hour. You can get $4 draft beer, $6 wine, and $7 cocktails. The $9 small plates join the party (think gumbo, cracklins, and boudin balls).
Kingfish keeps it somewhat traditional with its focus on Louisiana cuisine like seared Gulf fish and gumbo, and classic cocktails like the Sazerac, Vieux Carré, and Mint Julep. The cocktail menu also goes beyond those with quite a few signature drinks. There's a valiant effort to support local wineries, distilleries, and breweries, so Kingfish is a good choice to sample these Louisiana products at happy hour prices. The pressed-tin ceilings, large windows and brick walls give Kingfish an appealingly antiqued vibe.
830 Conti Street
Happy hour 4-7 p.m. Wednesday through Sunday
The Bombay Club inside the Prince Conti Hotel has more than 50 specialty cocktails on the menu. Happy hour features select $3 beer, $4 wine, and a $5 drink specials. The small plates are fresh takes on Cajun and European comfort food: meat pies, gumbo, grilled naan, and ploughman's board. Come for the martinis, and stay for live music!
417 Royal Street
Happy hour 9 a.m. – 6 p.m. Thursday through Monday
Brennan's elegant Roost Bar emphasizes the bubbles for its happy hour, with premium bottles and half bottles available at special prices, plus several specialty champagne-centered cocktails for $9 each, complemented by the bar menu in the $8-$18 range. The bar food includes crispy shrimp, pommes frites, and other takes on elevated Creole cuisine. There's also champagne sabering at 5 p.m. in the lush courtyard, which is a sight to behold in itself.
827 Toulouse Street
Happy hour 3-6 p.m. daily
Vacherie's restaurant, bar, and cafe are located next to one another on the first floor of Hotel St. Marie. Vacherie serves authentic Cajun cuisine with a few inventive twists. The $8 bar menu (4-6 p.m. Tuesday through Saturday) includes a slider of the day special, a chicken waffle, boudin balls, loaded fries, and more. To drink, $6 will get you a rum punch, a glass of any of the house wines, a cocktail like vodka soda or G&T, or a draft beer flight (three half-pints of your choice).
---
Related Articles