Book A French Quarter Hotel
Celebrate Labor Day Weekend in the French Quarter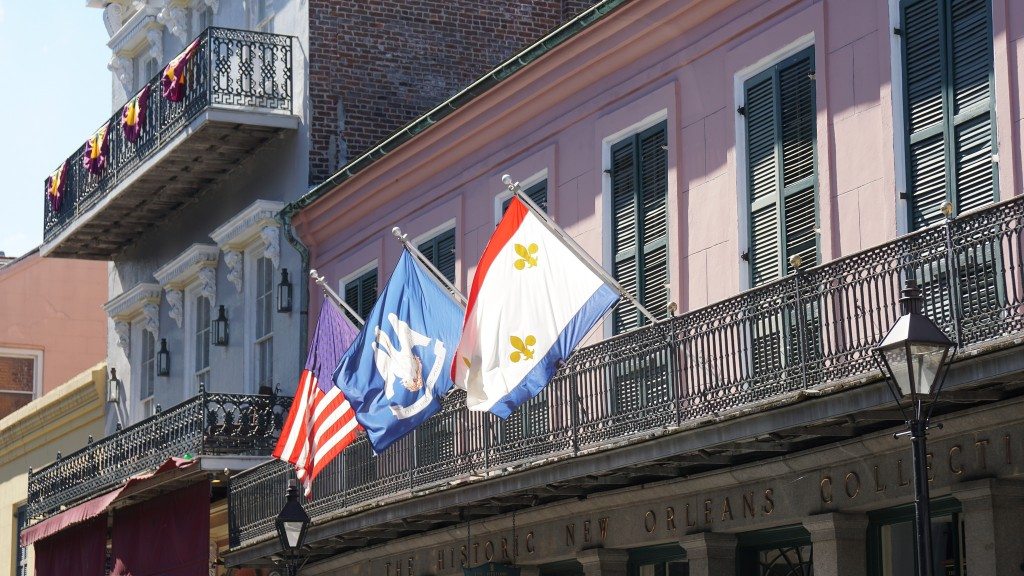 Photo by Miguel Discart on Flickr
Say goodbye to summer and ease yourself into fall by celebrating Labor Day (September 4) in New Orleans. Americans do travel a lot for this long weekend ending on the first Monday of September, and New Orleans is a top Labor Day destination.
There are great reasons for the city's popularity, and don't let the still-summery temps of the early September deter you — the Labor Day weekend in New Orleans will deliver, and then some. Here are some suggestions on how to get the most out of your stay in the French Quarter, starting with the immensely popular Southern Decadence Festival.
Southern Decadence
This massive four-day festival celebrates LGBTQ culture and attracts participants from all over the world. In its 46th year, Southern Decadence started as a humble going-away party but is now considered the fifth largest event in the city after Mardi Gras, Jazz Fest, Essence Festival, and the French Quarter Festival. According to the event's organizers, last year's Southern Decadence broke all records, with over 200,000 participants.
Southern Decadence will be held on Wednesday, August 30, through Monday, September 4. It kicks off with a midnight dance party on Thursday, September 29; and closes with a dance party on Monday, September 4. There will be lots of block parties and dance parties in between (check out the schedule here). This year's theme is "Electrified," with the featured colors announced as "All Colors in Neon."
The festival's annual hub, Bourbon Pub/Parade, will be open 24/7. Just like in the previous years, it will serve as the epicenter of the 13th annual Bourbon Street Extravaganza, a free show/block party happening on Saturday at the corner of Bourbon and St. Ann Streets. The annual Southern Decadence Grand Marshal Parade on Sunday will also end up there, stretching loosely one block over to its ending point at Bourbon and Dumaine Streets.
Because of the ongoing street construction in the French Quarter, the annual float parade held on Friday won't be happening this year. Sunday's traditional walking parade starts as usual by the Golden Lantern, 1239 Royal Street (here's the parade's updated route).
A lot of events are free, and you can buy passes online to access the events that do charge an entrance fee and may sell out. The VIP Weekend Pass ($110) covers all events; the Weekend Pass ($70) includes all events held Friday through Sunday.
The Oz dance club and Cafe Lafitte in Exile, both on Bourbon St., will also host DJ'd shows and dance parties that weekend. Although not part of the Bourbon Street stretch, the 24/7 Good Friends bar at 740 Dauphine St. in the French Quarter also receives a fair share of the festival partygoers each year.
Musical Highlights
Your best bet would be to just head out to Frenchmen Street on any given evening and to explore. One of the many great options on Frenchmen is the ongoing jazz/swing gig by Cottonmouth Kings at the Spotted Cat (Fridays at 10 p.m.).
The Labor Day weekend's musical offerings are shaping up to be excellent, with the Hot 8 Brass Band playing at Howlin' Wolf on Sunday, Sept. 3, at 10 p.m. Tipitina's will feature Big Sam's Funky Nation on Friday, Sept. 1, also at 10 p.m. Let our events calendar guide you.
Eating and Drinking
The New Orleans Daiquiri Festival, which debuted in 2011, turned into the New Orleans Daiquiri Season after Tales of the Cocktail took the reigns in 2015 and restructured it as a month-long event. The second annual celebration will be honoring all things daiquiri for the month of September. The participating bars and daiquiri shops across the city will host tastings and will serve both the classic versions and fresh takes on this traditional New Orleans cocktail. Check out the event's Facebook page for updates.
Nothing is as refreshing in early September in New Orleans than a daiquiri—except, perhaps, a snoball. Please see our picks for the best snoball stands and ice cream shops in the French Quarter and nearby.
For happy hour, various French Quarter bars are offering lots of great deals, including Vacherie and The Bombay Club. Vacherie's $5 bar menu comes from Chef Jarred Zeringue and serves up authentic Cajun cuisine with a few inventive twists. Happy hour specials include seafood etouffee, gator sausage, and the slider of the day special. House wines, draft beer flights, and featured cocktails like Rum Punch or Pimm's Cup are each $5.
Very few cities are as perfectly suited for day-drinking as New Orleans, and The Bombay Club, with its quiet, elegant, grown-up vibe recently got a shout-out as one of the best places to do it. Head Bartender Blake Kaiser oversees a large martini selection, with a whopping 50 specialty cocktails on the menu overall. The daily happy hour (4-7 p.m.) a $5 cocktail of the day and $3 beer and wine selections. The $4 small plates include pork belly tacos and Cajun Poutine.
Eat, drink, dance, stay cool, and happy Labor Day!
---
Related Articles