Book A French Quarter Hotel
Guide to the French Quarter for Seniors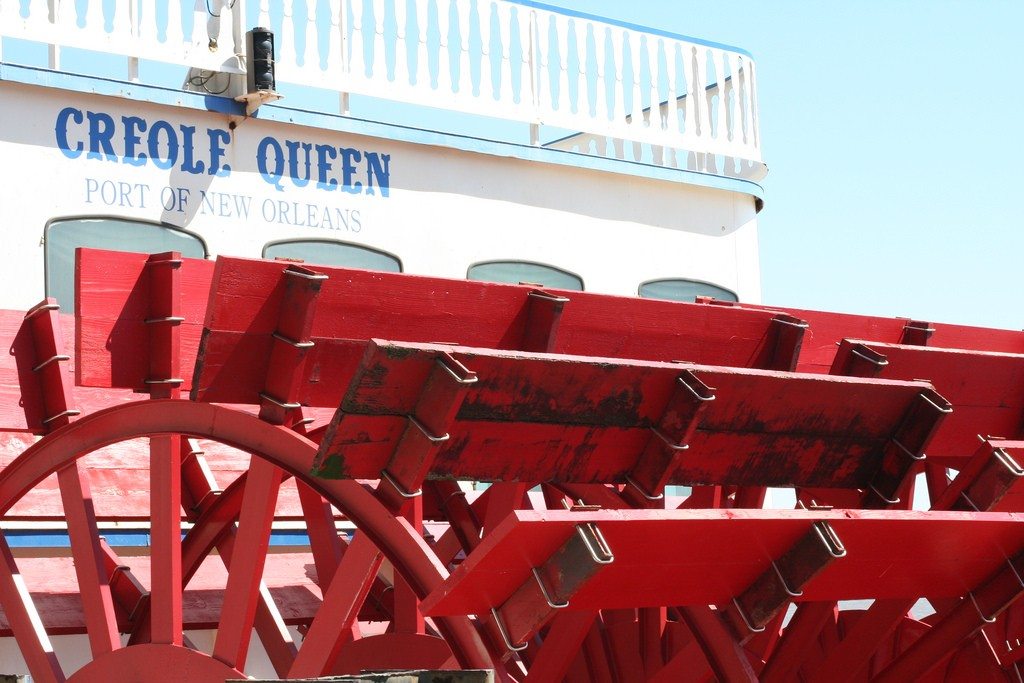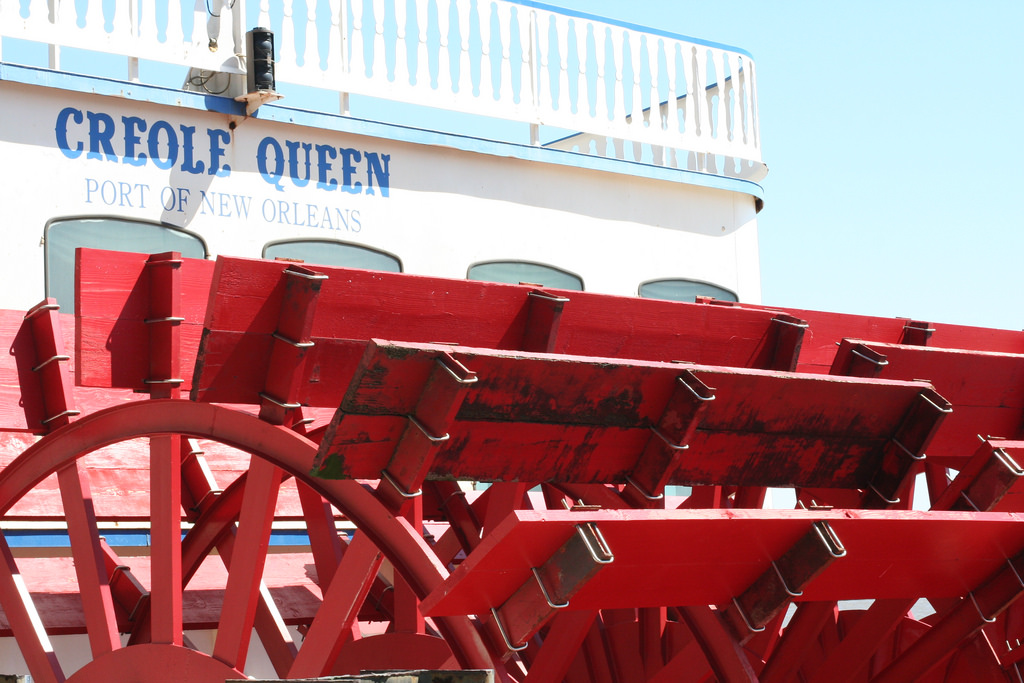 Creole Queen photo by Brian Norwood on Flickr
A city that celebrated its tricentennial back in 2018 will always have much to offer, and, like any multicultural place steeped in history and tradition, the French Quarter, in particular, has a non-wild side worth exploring. It may be tempting to get seduced by the hand-grenade-soaked party vibes of Bourbon Street, or be swept away in the throngs of rowdy day drinkers karaoke-ing the afternoon away. There's much to be said, however, for a quiet walk to take in the wrought-iron details of the balconies of Royal Street, or a grownup jazz brunch in an upscale restaurant.
The "easy sightseeing" options abound. The Quarter isn't that big, and it's also flat, like the rest of New Orleans, so it's a breeze to navigate on foot, by carriage or bus. Below, we recommend what to eat, see, and do if you're looking for shorter experiences, quieter restaurants, and smaller tours.
In other words, these are the "easy sightseeing" options for anyone who wants to get a full taste of the French Quarter without walking the walk or getting into some hard partying. Whether you're an empty nester or a senior, or just someone who prefers to explore without breaking a sweat, the French Quarter belongs to you!
Breakfast and brunch
Start off your day at Vacherie Restaurant & Bar located inside Hotel St. Marie. Named after the small town of Vacherie, Louisiana, focuses on simple breakfast items like a classic breakfast sandwich and housemade grits.
The quiches, the strudels, and the tarts are all delicious at Croissant D'Or Patisserie, a Parisian-style patisserie steeped in old-world charm. Made daily and served fresh from the bakery, the croissants are stuffed with things like chocolate and ham and cheese, and the made-to-order sandwiches come with housemade Bechamel sauce.
For a Dixieland jazz brunch, Arnaud's can't be beat. The four-course "prix fixe" Sunday brunch menu, served from 10:00 a.m. to 2:00 p.m., is mouth-watering. Try the traditional Creole breakfast starter, Creole Cream Cheese Evangeline, or shrimp bisque. Eggs Fauteaux, poached eggs with smoked pompano from the Gulf, are also popular. The restaurant's signature dish, Shrimp Arnaud, is Gulf shrimp marinated in a housemade Creole remoulade. The ambiance is old-world elegant, yet exuberant, and a business casual dress code is observed.
A more casual Sunday jazz brunch choice is Buffa's Lounge & Restaurant on Esplanade Avenue, where the French Quarter meets the Marigny. It's popular with the locals, the Bloody Marys are excellent, and the diner-style menu is long and inexpensive. Brunch is served till 2 p.m. (well, the band plays till then). Specials include Eggs Benedict, housemade biscuit and sausage gravy), bratwurst jambalaya, and Buffa's original B.O.B. ("breakfast on bread"). The B.O.B. offers up bacon, egg and hash browns between the bread of your choice. Dressed with lettuce and tomato, it becomes "brunch on bread."
Lunch and dinner
If you like to dress up and want something traditional yet sophisticated, we recommend Muriel's Jackson Square for some excellent Creole cuisine and an unbeatable location (as the name suggests, it's right on a corner of Jackson Square). Bayona won't let you down with anything you eat or drink there, and it's one of the most elegant and quiet restaurants we can think of in the French Quarter. Finally, the one and only Galatoire's needs no explanation or additional incentive to visit.
Cocktails
Keeping in mind the abundance of bars in the French Quarter, we recommend these outstanding classics for the quality of their offerings, their elegance and charm, and the great happy hour they throw. The Bombay Club inside the Prince Conti Hotel has more than 50 cocktails on the menu, with martinis being one of the specialties. Happy hour features $5 drink specials, $4 wine, $3 beer, and the $3-$5 small plates that are fresh takes on Cajun and European comfort food.
The iconic Arnaud's French 75 serves classic cocktails like Sazerac behind its beautiful vintage bar. The bar food menu represents the Creole restaurant of the same name with Shrimp Arnaud's and gougeres. The historic Napoleon House on the corner of Chartres and St. Louis streets is absolutely worth a peek inside for both its unique interior with the lush courtyard and its traditional Pimm's Cup.
Antoine's Hermes Bar, which is one of the eponymous restaurant's dining rooms converted into a bar, also serves classic local cocktails. Try them with a cup of gumbo or oysters Rockefeller from the bar menu.
Brenann's Roost Bar has a generous champagne-centric happy hour 9 a.m. -7 p.m. Mondays through Thursdays with special prices on bottles and champagne cocktails. You can also sit in the courtyard and share Bananas Foster, a Brennan's specialty.
Shopping
There are two indoor malls in the area, the upscale Canal Place and the Outlet Collection at Riverwalk. Both are air-conditioned, multi-storied havens with dozens of retailers and food courts. If you don't mind walking, check out the clothing boutiques on Chartres Street (Hemline, John Fluevog Shoes) or the antique shops and galleries on Royal Street (M.S. Rau Antiques is a gem). For local art, souvenirs, and gifts the French Market and the rows of shops at the Pontalba buildings that flank Jackson Square can't be beat.
Sightseeing
Cover the basics by taking a Hop-On Hop-Off bus tour by City Sightseeing. The company's open-top double-decker buses run every 30 minutes on a one-hour loop and have lots of stops throughout the French Quarter. The unlimited one-day pass is $46 for adults and $10 for kids under 12. The best deal is the unlimited three-day pass for $59, because it includes the guided walking tours of the French Quarter and the Garden District.
A one-way streetcar ride costs $1.25, or consider a one-day bus and streetcar pass ($3). You can buy passes online. The Canal Street/City Park/Museum line goes to the City Park and the New Orleans Museum of Art; the Riverfront line will take you to Harrah's and the river; and the Canal Street/Cemeteries line ends at a cluster of cemeteries in Mid-City. The most recently added Rampart/St. Claude line will deliver you to a stretch of art galleries, bars, and restaurants on St. Claude Avenue.
You can also grab a mule-drawn carriage tour on Decatur Street right outside the Jackson Square gate. It's first-come first-serve, 8 a.m. through midnight daily. These tours are a good alternative to walking tours if you want to stay off your feet for a couple of hours.
To explore the Mississippi River, you can take one of the Dinner jazz and daytime cruises on the steamboats Creole Queen. If you don't want to commit to a cruise, consider taking a ferry across the river to Algiers Point for $2 ($1 for seniors).
Tours that accommodate large groups could be hard to keep up with, so the alternative is to consider a personalized tour with a smaller group. Tours by Isabelle specializes in just that and offers a private walking tour of the French Quarter. The walking New Orleans Music & Heritage Tours also accommodate small groups, concentrating on the musical history of the city.
A couple more ideas
Why not spend a few hours learning about the local cuisine? The New Orleans School of Cooking offers both demo and hands-on cooking classes using seasonal ingredients and taught by chefs.
One final idea: Visit Audubon Institute's excellent Insectarium and/or Aquarium (there's a discount for seniors)! It's a perfect option for a rainy day, especially if you have grandchildren in tow.
Are you planning to spend some time in New Orleans soon? To stay close to all the action, book a historic boutique hotel in the French Quarter at FrenchQuarter.com/hotels today!
---
Related Articles