Book A French Quarter Hotel
June Festivals in New Orleans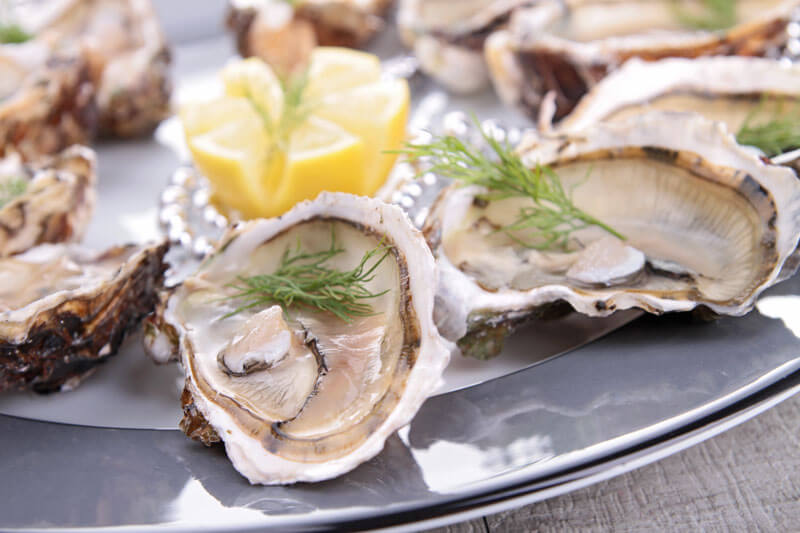 The end of spring and the beginning of summer in the French Quarter is packed with celebrations of local food, music, and culture — going well into August. Here are four must-attend festivals happening in June in and near the French Quarter.
New Orleans Oyster Festival
When: June 1-2
Where: Woldenberg Riverfront Park
Schedule: 10:30 a.m. – 8 p.m.
Cost: Free
Savor everything oysters at this two-day free fest featuring live music, arts and crafts, and oyster shucking and eating competitions. Amanda Shaw, Bucktown Allstars, and Shamarr Allen & The Underdawgs are part of the lineup; there will also be cooking demos and a Largest Oyster Contest. The vendor lineup has quite a few returning faves, including Acme Oyster House, Oceana, Desire Oyster Bar, Drago's, Red Fish Grill, Superior Seafood, and many more (over 15 total).
New Orleans Pride
When: June 7-9
Where: Varies
Schedule: Varies
Cost: Free
Launched in 2011, New Orleans Pride is a weekend-long celebration taking place in the French Quarter to celebrate and honor LGBTQ communities and its allies in New Orleans and surrounding areas. It is the only official Pride Festival in New Orleans, the largest in Louisiana, and one of the fastest growing Pride celebrations in the nation.
This year, the festival returns with three days' worth of partying, and a parade. It kicks off with the New Orleans Baby Cakes taking on the Sacramento River Cats at Shrine on Airline (6000 Airline Dr.) on June 7, 7-10 p.m., with proceeds benefiting Crescent Care. Next day, the party kicks at noon outside of the Phoenix Bar (941 Elysian Fields Ave.), the home base of Pride fest.
The block party is followed by the parade, which is billed as the largest LGBT+ parade on the Gulf Coast. The parade will roll through the Marigny and French Quarter with 60 groups and 24 Mardi Gras style floats, led by Miss and Mr. New Orleans Pride. The closing party will take place on June 9, 5-11:30 p.m., at the always-hopping Oz (800 Bourbon St.).
French Market Creole Tomato Festival
 When: June 8-9
Where: French Market
Schedule: 10 a.m. – 7 p.m.
Cost: Free
Traditionally held on the second weekend of June, the 33nd annual French Market Creole Tomato Festival welcomes the arrival of Creole tomato that Louisiana loves to incorporate into many local recipes. The French Market location and the food offerings make this a popular festival among the locals and visitors alike. The festival features live music, kids' activities, a parade, and a second line. There are cooking demos between 10 a.m. and 6 p.m. on both days at the Louisiana Cookin' Culinary Stage in addition to an extensive menu of Creole tomato incorporated into gelato, crepes, crawfish pies — you name it.
The festival will also feature a Bloody Mary market in Dutch Alley and a tomato-eating contest. There will be local restaurants and bars offering the Marys, the Marias, and other variations of the signature cocktail, competing for "Best of the Fest" awards in such categories as Most Creative Bloody Mary and Best Bloody Mary Garnish. This year's music lineup includes Young Pin Stripe Brass Band, Little Freddie King, Johnny Sketch & The Dirty Notes, Kumasi Afrobeat Orchestra, and more.
Cajun-Zydeco Festival
When: June 22-23
Where: Louis Armstrong Park
Schedule: 11 a.m. – 7:30 p.m.
Cost: Free
This 13th annual festival, produced and presented by the New Orleans Jazz & Heritage Foundation, again focuses exclusively on Cajun and Zydeco music. The always-stellar lineup features top Cajun and Zydeco musicians from New Orleans and Acadiana on two stages, plus a big arts market, cooking demos, and numerous food options from local vendors, with emphasis on Cajun and Creole food. Over the years, some of the world's best Cajun and Zydeco musicians have headlined the fest, including Steve Riley & the Mamou Playboys, Michael Doucet & Beau Soliel, the Lost Bayou Ramblers, and Dwayne Dopsie & the Zydeco Hellraisers. The fest also features a large arts market, activities for kids, and lots of misting fans to keep everyone cool and dancing.
---
Related Articles