Book A French Quarter Hotel
Jewelry Stores in the French Quarter and Nearby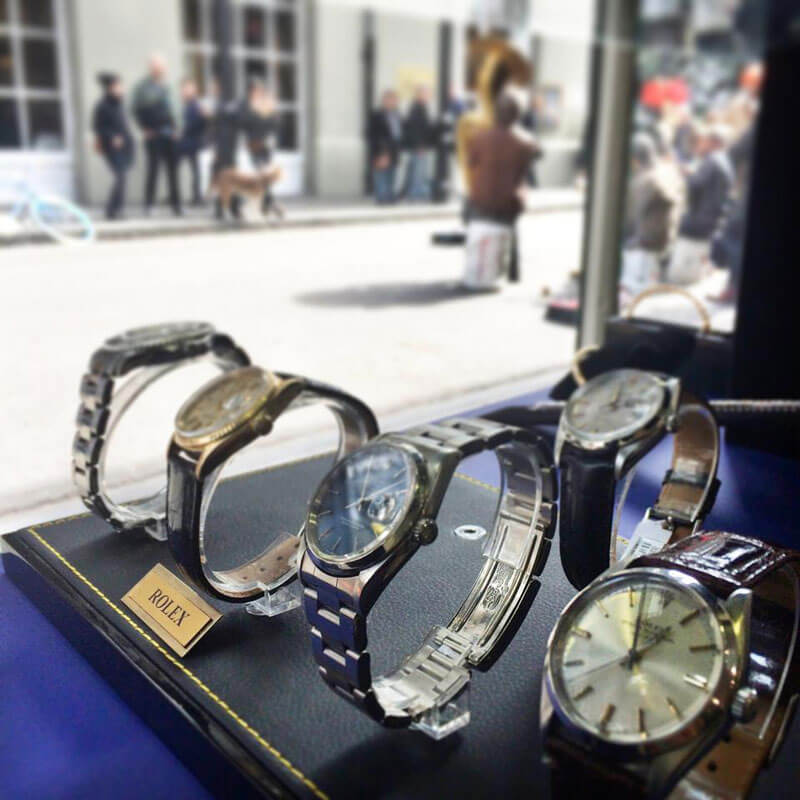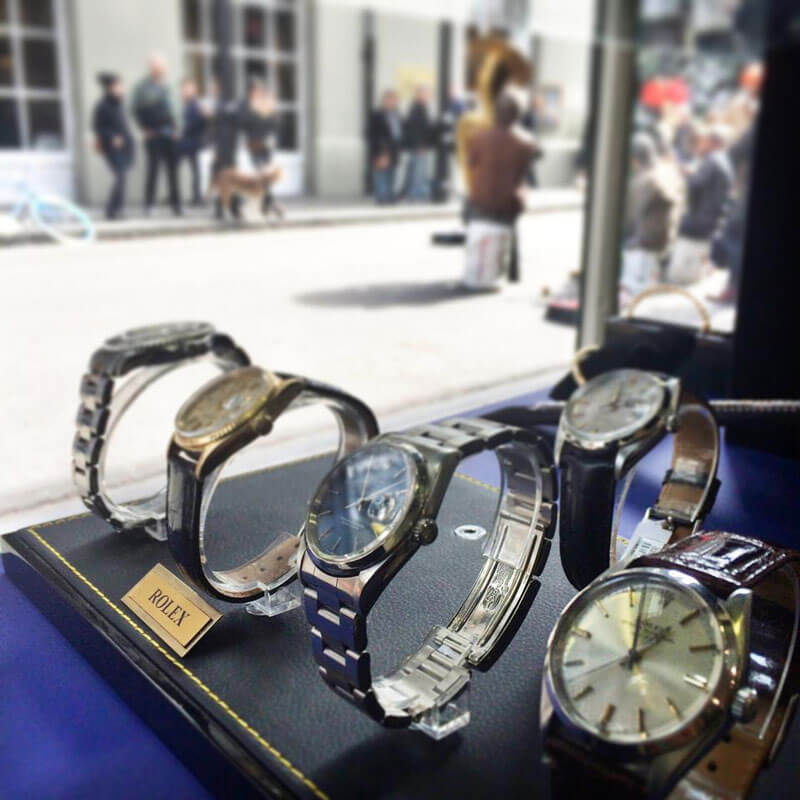 Photo courtesy of Wellington & Company Fine Jewelry on Facebook
Whether you're looking for a gift or to treat yourself with a new piece of jewelry New Orleans is a good choice for jewelry shopping. It has some of the best antique stores in the world, stocked with exquisite luxury items, plus lots of funky wearable art in the local boutiques that carry local artists and emerging brands. Here are our top 10 suggestions for where you can find the perfect souvenir or a gift for your special someone in the French Quarter and nearby areas.
Adler's
722 Canal Street
A New Orleans landmark that is over a century old, Adler's has been family-run ever since Coleman E. Adler opened its original location on Royal Street in the French Quarter in 1898. Adler's eventually outgrew its Royal Street space and expanded to its present location on Canal Street. In addition to high-end jewelry Adler's also carries specialty gifts and home accessories, including watches and crystal. It's well known for its New Orleans-specific pieces, like Mardi Gras ornaments and water meter cufflinks.
Bijounola
635 St. Peter Street
Bijou NOLA carries unique jewelry designed by local and international artists. Owner Maria Cottrell hails from New York and has been in New Orleans since the late 70s. Bijou NOLA is not just the store but also a gallery, showcasing elegant and eclectic collections. Some are NOLA-centric, others stand apart because of their global flair, but all are one of a kind. One of the artists represented by Bijou NOLA is Tomasz Prlodowski, a Polish engineer and artist with an eye for contemporary architecture.
Couronne Jewels & Watches
301 Royal Street
This elegant French Quarter store on the corner of Royal and Bienville streets is aptly named for the word "crown" in French. It carries antique jewelry, fine art and antiques, including classic watches and rings. Couronne Jewels & Watches will also repair your broken watch or a piece of jewelry.
Earth Odyssey
306 Chartres Street
This unique French Quarter store specializes in "spiritually focused" jewelry, gemstone beads, and rocks and minerals. You'll find crystals, fossils, sterling silver jewelry, and aromatherapy items. Earth Odyssey also offers psychic readings and holistic services. Most jewelry pieces are under $50.
French Quarter Gem and Lapidary
527 St. Philip Street
Locally owned and operated, the welcoming French Quarter Gem & Lapidary specializes in minerals, semi-precious and precious stones, and jewelry. The stock appeals to all ages and falls across different price ranges, and you can find gifts for all occasions. French Quarter Gem & Lapidary also repairs sterling and gold jewelry.
Mignon Faget
333 Canal Street, Level 1
The store is the namesake of its owner, a local artist and jewelry designer best known for its elegant takes on the New Orleans nature and architecture. Her handcrafted jewelry reflects the city's environments and is a perfect gift for someone who loves New Orleans, as well as a great souvenir for someone who wants to commemorate a trip to New Orleans with a wearable piece of art. Faget has been designing since late 1960s, and uses skilled artisans and high quality gold, silver, and precious and semi-precious gemstones. Collections include such ubiquitous local elements as fleur de lis and crescents. Many pieces are inspired by the flora and fauna of the Gulf, and what represents Louisiana (for example, pelicans, crawfish and oysters).
M.S. Rau Antiques
630 Royal Street
This New Orleans institution has been a French Quarter landmark for over 100 years (since 1912) and had been voted the "Best Antique Store in New Orleans" numerous times. You can get lost in its 30,000 sq. ft. museum-like space overflowing with one of the best collections of 18th-and 19th-century antiques, fine art and jewelry in the country. M.S. Rau remains a favorite among serious and novice antique collectors worldwide. You'll find important pieces by Renoir and Brueghel alongside pieces by Faberge, Chanel, van Cleef & Arpels, and Tiffany & Co., next to the rare colored diamonds and sapphires of Kashmir. And if you can't find what you're looking for chances are M.S. Rau could try to find it for you through their network of contacts around the world.
Tooth & Nail Trading Co.
1222 Decatur Street
Tooth & Nail Trading Company was founded by two artists, Holly Williams and Krista DeJoseph. It first opened Uptown on Magazine Street and then expanded to the French Quarter. The little boutique is stuffed with unique clothing like retro inspired dresses, gifts, housewares, and jewelry from the founders' individual lines, Queens Metal and Small Change Finery. The displays in the store are made from reclaimed wood, and many items are handmade locally by emerging brands, fair trade labels and individual artists. You'll find jewelry like an elk antler bracelet or minimalist hoop earrings — all under $100 (most of it clocking in under $40, even).
Valobra Jewelry
333 Royal Street
Valobra Jewelry Atelier has been designing and creating jewelry for world-renowned jewelry houses since 1905. It was the official jeweler to the Italian royal family at some point, and had been commissioned by the House of Savoy to create a number of pieces including royal medals and matrimonial tiaras. The Valobra family expanded the company from its original location in Torino, Italy, to its first U.S. gallery in the French Quarter in New Orleans in 1982. The Valobra creations had been featured in worldwide in fashion magazines like Vogue and W, and had been commissioned and worn by the movie stars to the Emmys and the Academy Awards. The Royal Street space is a store but also an impossibly elegant gallery that showcases exquisite antique and estate jewelry, including antique brooches and cufflinks, and Art Deco rings.
Wellington & Co.
505 Royal Street
This alluring French Quarter fixture is owned by Tom and Brandy Whisnant and has a distinct Parisian vibe. It specializes in fine antique jewelry including engagement, bridal, and estate pieces. You can also find Honora pearls and fleur de lis charms and necklaces, vintage cufflinks, and the extensive Tacori collection, among other items.
---
Related Articles