Best Brunch in the French Quarter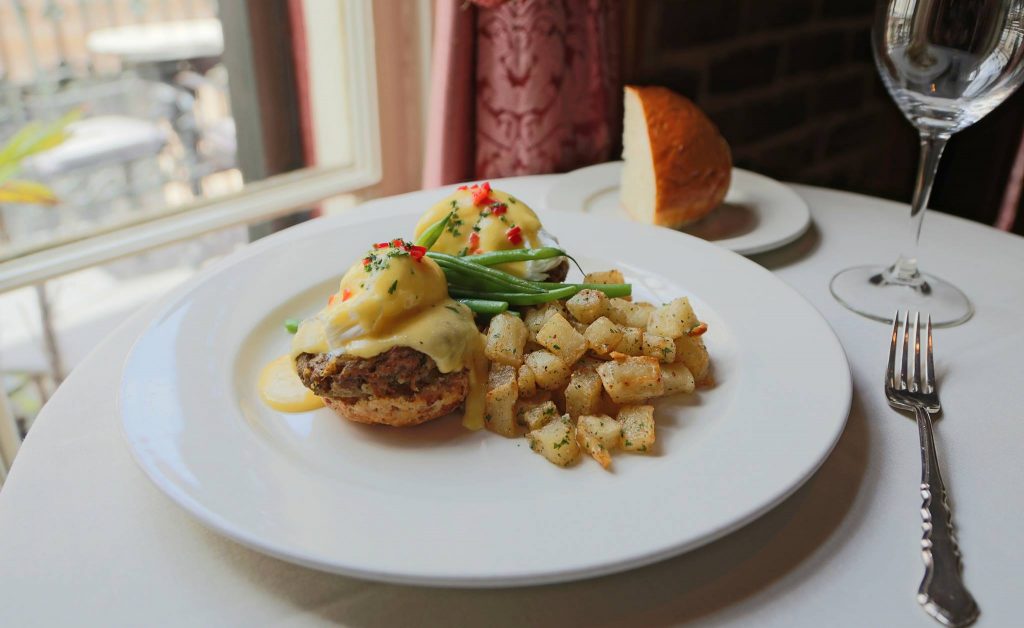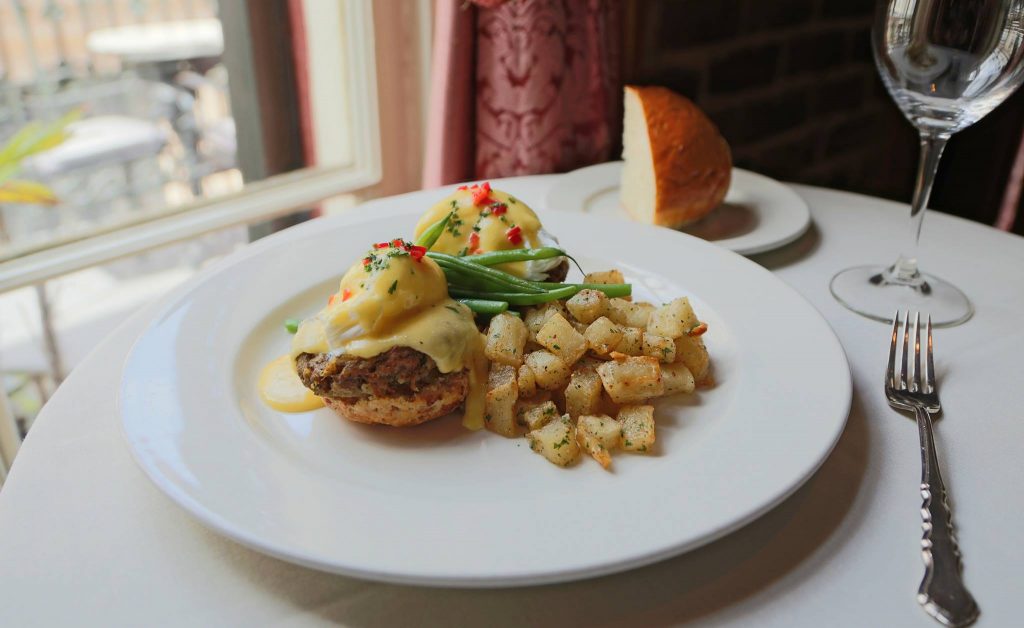 Photo courtesy of Muriel's Jackson Square on Facebook
First named in print in an 1895 newspaper, brunch is thought to have originated with English hunt meals. But although New Orleans didn't invent brunch, it did invent two things that elevated the mid-morning extravaganza to its highest form: cocktails and jazz. What would brunch be without bloody Marys, mimosas and Irish coffee? And how much less festive would it feel without trumpet flares and piano riffs mingling with the sounds of laughter and clinking champagne flutes?
We've rounded up a few of our favorite spots to enjoy brunch, ranging from down-home hearty joints to refined, white-tablecloth versions.
827 Toulouse Street
You'll find all the brunch standbys here (steel-cut oats, omelets), plus some offerings with distinctly Louisiana flair (eggs Benedict, bananas Foster pancakes and crawfish frittatas, to name a few). It's all served in an elegant but inviting space with yellow walls and high, heavy-beamed ceilings. There's also a petite courtyard with a burbling fountain, and (of course) a full bar.
1005 Canal Street
Launched from a humble Mid-City cottage in 2008, Ruby Slipper has grown into a beloved family-owned chain with eight locations scattered from New Orleans to Pensacola, Florida. It's easy to see the appeal: local specialties like shrimp and grits and po-boys meet mainstays like classic buttermilk pancakes and Spanish omelets. And of course, there are those mimosas and bloody Marys—because as the menu reminds diners, "you can't drink all day if you don't start in the morning."
830 Conti Street
Looking for lighter fare? This hidden gem specializes in simple but beautifully executed French and Creole-tinged breakfast staples.  There's a house-made muesli brimming with fresh fruit and walnuts, as well as a sweet-meets-savory bacon, Brie and apricot crepe. Order at the counter, take a seat in the intimate, chandelier-hung space and savor the ambience.
801 Chartres Street
If there's a better place to enjoy brunch than on Muriel's balcony overlooking Jackson Square on a Saturday or Sunday morning,  we haven't found it. Sit inside to enjoy a live jazz trio—and if you order the three-course brunch special, take note: Muriel's turtle soup is legendary,
942 N. Rampart Street
Opened in 2014, this relative newcomer to the Quarter has quickly established a clientele that includes local foodies and tourists. The petite restaurant serves brunch on Saturdays and Sundays, and $22 gets you access to an unlimited mimosa  set-up with all the fixings: fresh-squeezed juice, bitters and tinctures you can use to customize your drink. Past dishes on the seasonal menu include crepes, buttermilk waffles and yak-a-mein.
---
Related Articles