Book A French Quarter Hotel
The Ultimate Guide for Women Traveling Solo in the French Quarter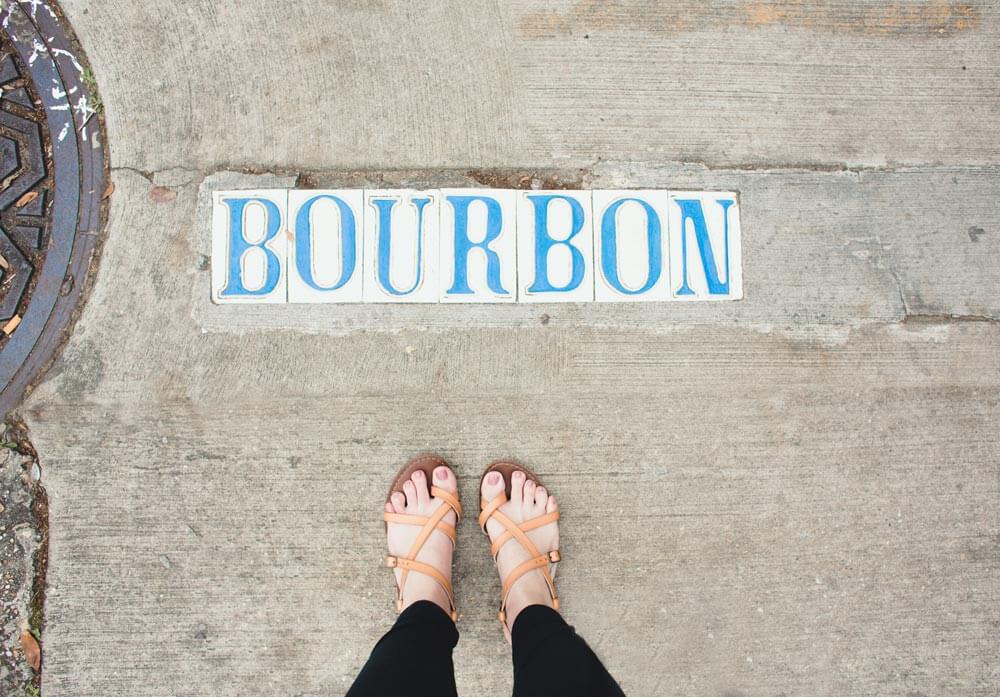 Photo by Court Prather on Unsplash
If you are a woman who likes to travel solo, New Orleans is well-suited for experiencing on your own. Whether you're traveling for leisure or work, there's much to explore, and the well-honed tourism industry ensures that you feel welcome, safe and comfortable, and that your needs are met. It's not just about catering to visitors, however. People here are friendly and warm in general, from the service industry folks to locals to fellow travelers. The place just has that effect on you.
This means that, for one, eating alone is not a problem. You can eat at the bar counter in lots of restaurants, which offer from bar snacks and small-plate happy hour specials to full meals (many have oyster bars as well). And you'll probably be making friends everywhere you go. That said, we have our own recommendations for where to stay, eat and play, so read on to learn how to make the best of your solo trip to New Orleans.
A Note on Safety
When traveling alone, safety is one of the top concerns for women, not just in New Orleans, but everywhere. The best way to stay safe while you're enjoying New Orleans is to use your common sense — just as you would anywhere else:
Don't walk alone in quiet and dark places. Stick to bright, populated areas with foot traffic. The French Quarter in particular is an enchanting place, and it's tempting to explore its nooks and alleyways, but do it only when there are other people around.
Consider exploring in ways that would allow you to be surrounded by people, such as attending a festival or a live music concert, or booking a tour.
Don't venture out at odd times of day or night alone, when the streets are likely to be deserted.
Guard your belongings when you're out.
Leave your valuables in the hotel room (in a locked safe, if possible).
Do make new friends, but trust your instincts and be careful not to trust strangers too quickly.
Make sure your friends and/or family know where you are, and check in often.
Don't try to save on services and amenities that can compromise your safety, and opt for a hotel in a safer neighborhood, or take a cab instead of walking.
New Orleans is a party destination with a strong drinking culture, and the French Quarter is packed with bars, not to mention you can drink on the street as long as it's from a plastic container. Drinking excessively can leave anyone vulnerable, so watching your alcohol intake, being aware of your surroundings, and taking a cab or a rideshare back to your hotel instead of walking would add extra levels of protection when you're out enjoying yourself. You can also join a culinary or a cocktail tour — that way, you can still eat and drink your way through the French Quarter, but you'll be guided and with other people at all times.
Where to Stay
The safest and most practical way to enjoy the French Quarter to the fullest is to stay in one of the hotels located in the French Quarter or nearby. Most places of interest will be within walking distance, and the streets will be filled with people at all times of day and night. We recommend French Market Inn, Hotel St. Marie, Place D'Armes, and Prince Conti Hotel.
Not only are they charming but they're all located within walking distance of many sights, bars and restaurants. French Market Inn, Place d'Armes Hotel and Hotel St. Marie all have saltwater pools tucked away in serene tropical courtyards, which are perfect for both lounging with a cocktail and working remotely undisturbed.
Where to Eat and Drink
Solo women travelers needn't worry about dining alone in the French Quarter. Most businesses are used to travelers, alone or in groups of any size, and many restaurants also have roomy bars where you can get everything from a full meal to bar snacks (this includes sushi and oyster bars).
Some French Quarter restaurants are particularly well-suited for dining alone, including the vegetarian-friendly and cozy Bennachin or the charming, dimly lit Sylvain. For some old-world elegance in a relaxed setting head to Muriel's Jackson Square, Tujague's, or the Hermes Bar at Antoine's. All three are great options for Creole cuisine and classic cocktails (and Tujague's prix fixe menu is an excellent way to sample some staples).
The Red Fish Grill and Bourbon House of the Brennan family both have popular happy hours and long, comfy bars. Or grab a seat at the bar at Mr. B's Bistro, which is popular among the business lunch crowd and the spot to try BBQ shrimp (do wear that bib).
If you find yourself hankering for a burger late at night, the front bar at Buffa's (across the street from the Quarter on Esplanade Avenue) is open till 2 a.m. every night, and the place is always teeming with both locals and visitors alike and has nightly live music. And, for solo dining with a view, try Tableau, which opens up onto Jackson Square, or, for more casual fare, see if you can score a balcony seat at Crescent City Brewhouse. Finally, one of the best spots for people-watching is the lively sidewalk seating at Palace Cafe, located on a busy stretch of Canal Street.
Where to Work Out/Outdoor Activities
There are plenty of safe, comfortable places to stay fit if you're a woman traveling solo in New Orleans. Your best bets in the French Quarter are below.
"For residents and travelers at all levels of practice," Yoga at the Cabildo classes are held at the historic Cabildo on Jackson Square. History meets fitness in a sun-filled gallery inside a 1700s Spanish colonial building, which also houses an excellent museum. For all fitness levels.
Exercise surrounded by opulence at the New Orleans Athletic Club on N. Rampart Street on the edge of the Quarter. Established in 1872, the club has seen quite a few famous people, from Tennessee Williams and Huey Long to the contemporary Hollywood celebrities who film here. As one of the oldest athletic clubs in America, NOAC boasts a pool, sauna and steam room, a well-stocked library, spa, coffee stations, and even a bar.
Speaking of parks, there are three large outdoor public spaces in and near the French Quarter, excellent for walking and biking. Crescent Park connects Faubourg Marigny — located at the edge of the Quarter — to the Bywater neighborhood, all via a long, waterfront park that hugs the contours of the Mississippi.
Woldenberg Riverfront Park is the easiest means of accessing the Mississippi Riverfront for people-watching, admiring the ships going by, or a quiet walk along the river. And, right across N. Rampart St. where the Quarter meets Tremé, is the 32-acre Armstrong Park, the site of many festivals and the legendary Congo Square, and a great spot to watch the birds and the turtles.
Getting Around
There are so many ways to explore the Quarter — on foot or bike; aboard a big red double-decker bus, mule-drawn carriage, or rickshaw. If you're looking for a self-guided adventure, many local companies will let you rent a bike for several hours and up to several days, and most of the time helmet, bike lock, maps, and "concierge support" are included in the rental fee. Though slowly, New Orleans is getting more bike-friendly with the recently repaved roads, new dedicated and shared bike lanes, and increased bike safety awareness. And, hey, no hills!
Taking a Tour
There are lots of tours you can take without leaving the French Quarter. The ones you should choose depend on your interests and the preferred means of transportation. The history of the French Quarter in particular is teeming with ghost stories, so what better way to learn about the city's often turbulent and sordid past than taking a ghost tour? You can also take a culinary or cocktail tour, or a combination of both. And, if you want to get off land for a few hours, there's no better way to see the mighty Mississippi than a cruise on the Creole Queen.
Visiting a Museum
Stay cool indoors and learn about local history at the same time at one of the numerous French Quarter museums, all within walking distance from one another. We especially recommend the New Orleans Jazz Museum and the New Orleans Pharmacy Museum, housed in the former 19th-century apothecary shop and filled with cool surgical instruments and patent medicines.
Both The Cabildo and The Presbytère, which flank the St. Louis Cathedral, are run by the Louisiana State Museum. The Cabildo houses such precious artifacts as a painting of Marie Laveau by Frank Schneider and a rare Napoleon's death mask.
A former courthouse, The Presbytère contains two permanent exhibits, among several others. The dazzling "Mardi Gras: It's Carnival Time in Louisiana" tells the story of Carnival traditions in Louisiana, including Cajun Courir de Mardi Gras, Zulu coconut throws, Rex ball costumes, and much more. The "Living with Hurricanes: Katrina and Beyond" exhibit documents the natural disaster and the ongoing recovery.
Shopping
French Quarter is full of both national chains like H&M and Sephora, and quirky one-of-a-kind stores. From hats to locally made art to souvenirs, we got you covered.
Within walking distance of the French Quarter, the Canal Place mall houses Saks Fifth Avenue, Anthropologie, Michael Kors, and many more upscale retailers. For locally made goods, check out the daily flea market at the French Market and Dutch Alley Artist's Co-Op.
United Apparel Liquidators (UAL) is unsurpassed for hunting name brands with deep discounts. Also on Chartres Street, Hemline is a popular boutique that carries a well-curated shoe and women's fashion collection from local and national brands. Located next door, the Red Lantern offers a unique, funky selection of clothing.
You'll find retro-inspired clothing, corsets, lingerie, and accessories at Trashy Diva. A funky retro-inspired boutique not unlike Trashy Diva, Dollz & Dames sells vintage-inspired clothing, shoes and accessories. (You can't miss its eye candy of a storefront on an otherwise sleepy side of the block.) The same goes for Lost and Found, if you're looking for some fun retro/pinup scores. 
Since we're a costuming city, we highly recommend Fifi Mahony's. They'll help you find a perfect wig, and makeup and accessories to go with it. If you're looking for locally made jewelry with some NOLA-centric designs, check out Porter Lyons.
For a taste of esoteric New Orleans, the quiet Voodoo Authentica is well worth a visit for its handmade dolls, gris-gris bags, candles, oils, and Haitian and African spiritual arts and crafts, including the remarkable Haitian vodou drapeau (flags). The in-house practitioners also offer spiritual readings and consultations.
We hope you enjoy your stay in the French Quarter, and happy travels!
---
Related Articles