The Ultimate French Quarter Guide to Christmas in New Orleans
By: Adam Karlin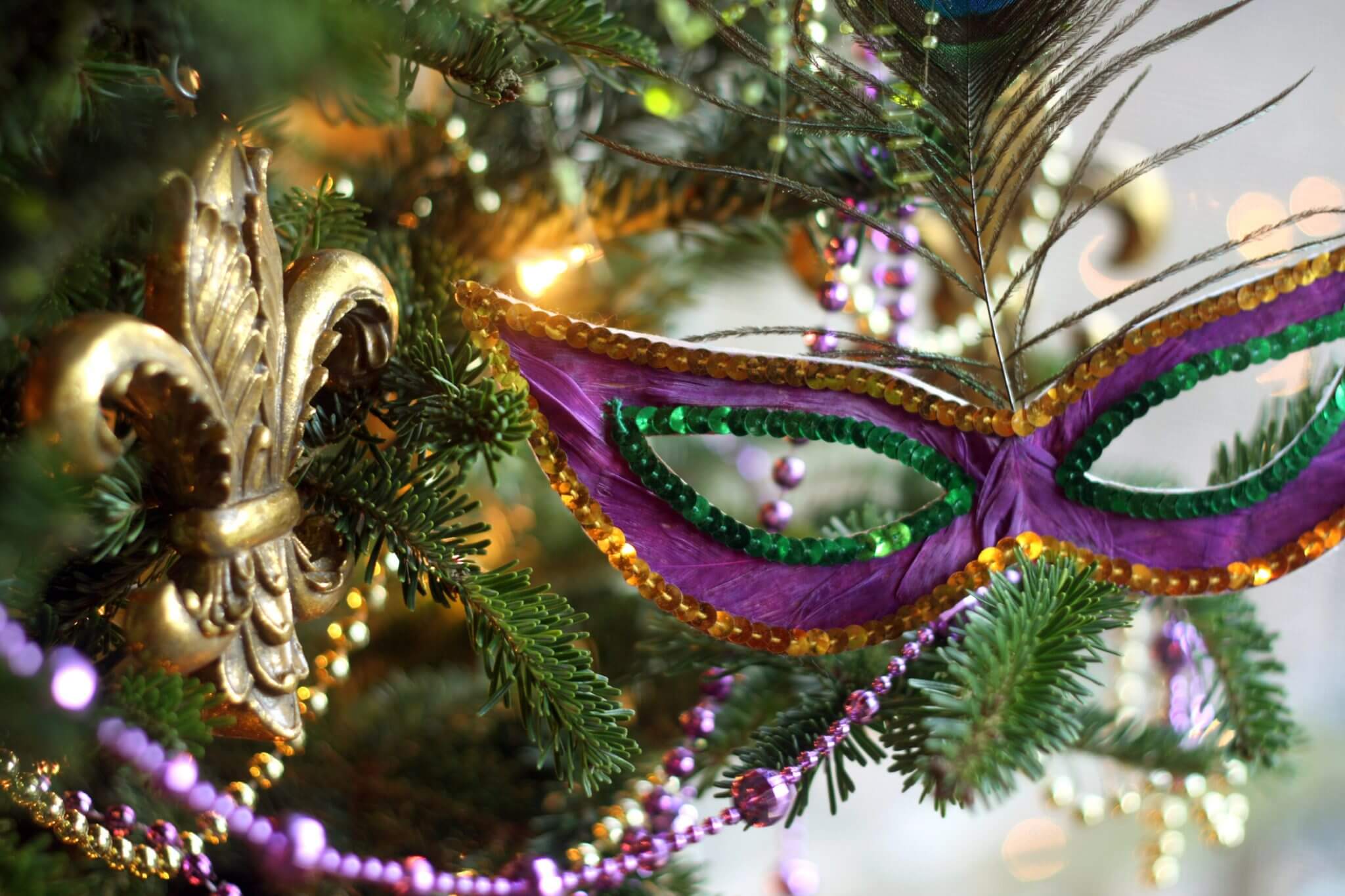 What to See
During the holiday season in New Orleans, the city's predilection for spectacle goes into overdrive. Here are some of the sights and shows that make for an unforgettable December visit.

Running of the Santas – This annual event brings a pack of St Nicholi (that's a word, right?) to Generations Hall (310 Andrew Higgins Drive) for a boozy holiday jog.
St Louis Cathedral Concerts – Throughout the month, some of the city's greatest musicians, representing genres as varied as jazz, indie folk, zydeco, and gospel, put on shows in St Louis Cathedral, situated in the heart of Jackson Square. These free holiday concerts are open to the public and generally last for about an hour.
Christmas Without Tears – The New Orleans dynamic wife-and-husband team of musician Judith Owen and actor and humorist Harry Shearer (The Simpsons, Spinal Tap) come together for this annual holiday show at Le Petit Theatre. It's a mix of fireside conversation, irreverent humor and intimate cheer all presented as a variety show that always features a bunch of surprise guests – so surprising, we have no idea who's on tap, although Fred Willard, Martin Short, Christopher Guest, John Goodman and Tom Hanks have all appeared in the past.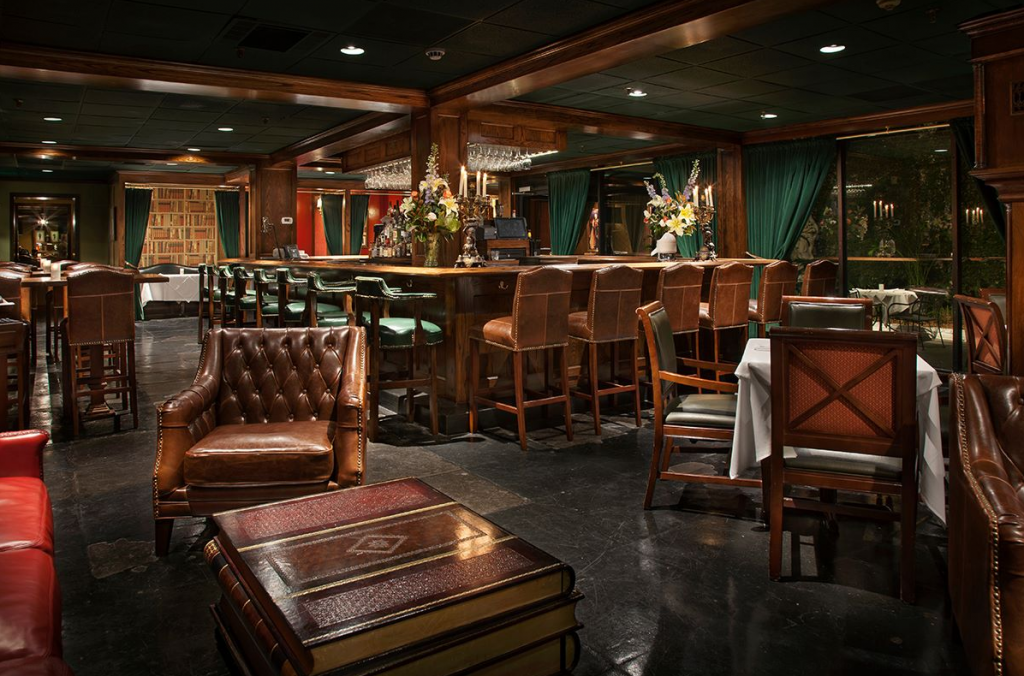 Photo courtesy of The Bombay Club on Facebook
What to Eat
The Christmas King Cake is, truly, a brilliant invention – a king cake that gives us king cake in the season before Carnival. Because folks, you can never get enough king cake. You can find Christmas King Cake at any local grocery or convenience store.
Derived from the French word for 'awakening,' reveillon originally was a meal served after midnight mass on Christmas Eve in Creole households. Today, the tradition has been refashioned into elaborate set course meals served at some of the city's finest eating establishments. Some of the best reveillon dinners going on in the city include meals at:
For more on the history, tradition and resurrection of the reveillon, head here.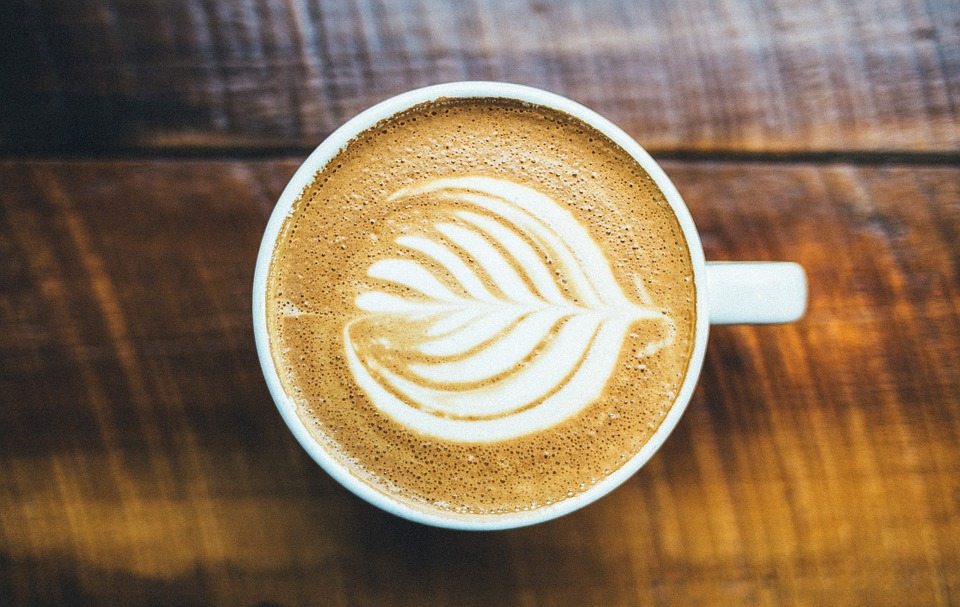 What to Drink
If you're visiting from up north, you may be a little bemused by how much New Orleanians bundle up on a 'cold' 60 degree day, but hey. The experience of the weather is a relative. What should be recognized as a universal good thing is liquid ways of warming up during the New Orleans winter.
If you need a pick me up that also happens to act as an internal hot blanket, pick up a steaming cafe au lait from Envie Espresso or Spitfire, which both produce some of the finest coffee in the French Quarter. If you need a pick me up that will set you off in a not quite caffeinated but still pretty fun fashion, opt for a hot cocktail. Because hey, you're in New Orleans, and unlike other uncivilized American cities, here you can enjoy your toddy in the chill wind.
New Orleanians tend to love traditional holiday drinks like mulled wine and hot buttered rum (the local version of the latter drink is always made with particular decadence here). Good seasonal cocktails will be on the menu at many of the area's best cocktail bars, including Bar Tonique and Cane & Table, but even at casual Quarter dives, you'll likely be able to score a nice frothy glass of 'strong' eggnog – maybe not a hot drink per se, but sure to warm you up nonetheless.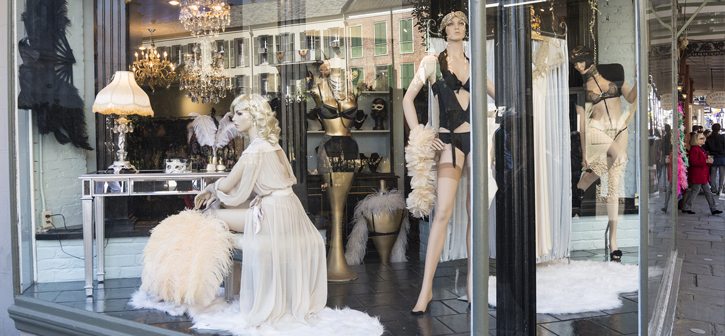 Photo courtesy of TrashyDiva.com
Where to Shop
If you're looking for unique gifts, the French Quarter is full of small shops and boutiques that simply cannot be found anywhere else in the world.
Start at the French Market where you will find over six blocks of shopping with a wide assortment of gifts including spices, candy, cookbooks, one-of-a-kind art, fashion accessories, and home decor items.
Stroll down Royal St, particularly the pedestrian mall that takes over from 11am-4pm, to find the right souvenir or keepsake for a loved one. Royal Street (and to a somewhat lesser degree, Chartres St) is filled with art galleries and antique stores, each business curated by creative professionals who impart their own unique aesthetic vision onto their goods.
Need a wig? Hey, we all need wigs, but we particularly need fabulously crafted wigs that represent the individual tastes of their creators and eventual owners – which is why we get the best wigs, and all sorts of other forms of beautiful accoutrement, at Fifi Mahony's.
Retro dresses and vintage wear from the '40s and '50s are pretty much a fashion lock, and if you agree – c'mon, you know you'd look right in that belted polka dot number – head to Trashy Diva, where fearless female fashion is the stock in trade.
Finally, don't forget that there's a store in the French Quarter that is literally dedicated to Christmas. We're not sure how it stays in business the other 11 months of the year, but Santa's Quarters is a store where it's basically all day, every day; read more here.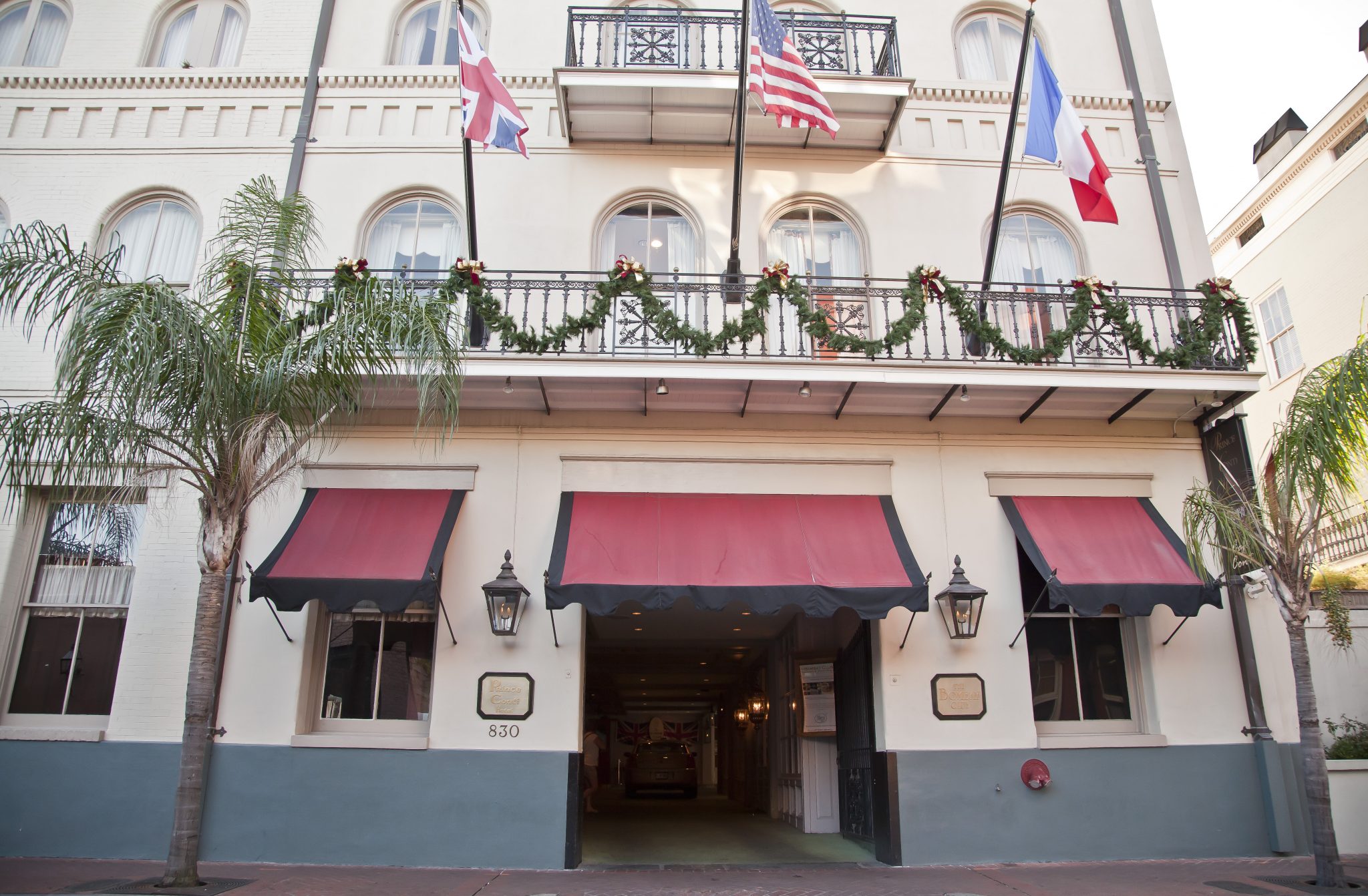 Photo courtesy of Prince Conti Hotel
Where to Stay
During the holidays in New Orleans, many of the city's Christmas festivities understandably revolve around the French Quarter. As such, if you want to be close to the holiday spirit, it makes sense to book into accommodation where the best of the Quarter is at your fingertips.
The French Market Inn is positioned on Decatur St, just blocks from Jackson Square, the lively upper end of Bourbon St, and the busy thoroughfare that is Canal St. The Hotel St Marie, on Toulouse St, is located in the heart of the French Quarter right around the corner from some of the busiest blocks of Bourbon St.
Between Dauphine and Bourbon St, the Prince Conti is positioned just a few blocks from the beginning of the Royal Street pedestrian area, an area that's brilliant for slow strolling and shopping. The Lafayette Hotel, in the CBD, is perched right at the edge of LUNA Fête festivities. And just around the corner from Jackson Square, the Place d'Armes has easy access to both the nightlife of Bourbon Street and the galleries and shops of Royal and Chartres St.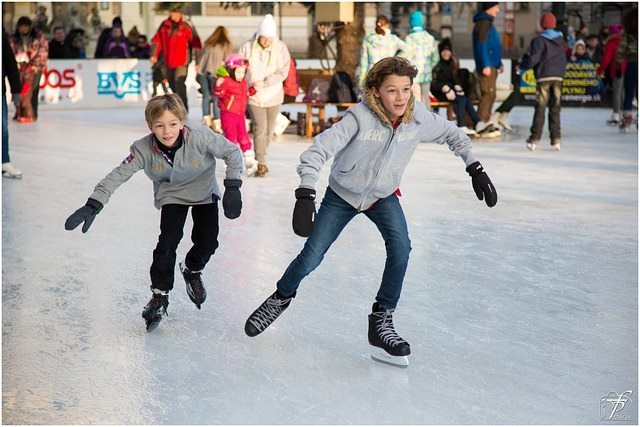 Photo courtesy of New Orleans Ernest N. Morial Convention Center on Facebook
What to Do
The holidays are a busy time of year anywhere, but in New Orleans, our events calendar becomes particularly packed with festive things to do.
Jackson Square Caroling
Every year, the Patio Planters organization pulls together a choral extravaganza in Jackson Square, located at the heart of the historical French Quarter. Every year hundreds of candles illuminate the square as the annual caroling event renews itself. Song sheets and candles will be provided; the gates open at 6:30pm and singing starts at 7pm, but we highly suggest you arrive early, as this is a very popular event.
Cajun tea with Papa Noel
Rudolph is great and all, but in South Louisiana, Christmas really calls for an alligator. Gaston the Gator joins Papa Noel – Santa Claus, to the rest of you – on the Paddlewheeler Creole Queen during this family friendly outing. There's holiday tea, face painting, magic, and costumed characters.
Miracle on Fulton St
The Fulton Street pedestrian corridor is transformed into a winter wonderland, whether the temperature is 40 degrees of in the mid-70s (not unheard of in this city in December). Light shows, enormous gingerbread displays, festive drinks, and general holiday illumination and goodwill will be present in enormous quantities.
Holiday concerts at St Augustine Church
One of the city's oldest African American churches, located in heart of the historic Treme neighborhood, gorgeous St Augustine Church will host a few holiday concerts throughout the month of December. Feel the faith at this intimate congregation, and enjoy music in the fantastic interior of this cornerstone of local heritage.
Ice skating
Throughout December, the New Orleans Ernest N. Morial Convention Center will be decked out with a million Christmas lights for NOLA ChristmasFest, will host an ice skating rink. We don't often get to strap on skates in New Orleans, so expect to see a ton of locals sliding, slipping, and maybe even showing off some considerable skills on the all too rare ice for the last two weeks of the year.
Walk the French Quarter
The holiday light displays in the French Quarter are nothing short of magical. We'd recommend strolling Royal Street and Chartres Street for the best lights; it gets dark by 6pm, which is a perfect time to take in a brisk walk and a good dinner.