Book A French Quarter Hotel
The True History and Faith Behind Voodoo
By: Katy Reckdahl
Every year now, The Voodoo Experience, with its taglines "join the ritual," and "worship the music," pegs its calendar to Halloween. This has become a tradition in New Orleans, much like All Saints' Day, when families head to the graveyards of the French Quarter and beyond to whitewash and sweep the tombs clean and decorate them with fresh flowers.
Jerry Gandolfo, a native New Orleanian whose family has run the Voodoo Museum in the French Quarter since the 1970s, has seen oodles of products and places that take the name voodoo. Sometimes the term is used derogatorily, in terms like voodoo economics and voodoo science. But at a festival held outdoors, under the live oaks, the drums and music could summon the spirits and echo the past, living up to its name Voodoo. "If done right, the music should take possession of you. You won't be able to stand still. And if that happens, you are doing voodoo," he said. "There is a continuity."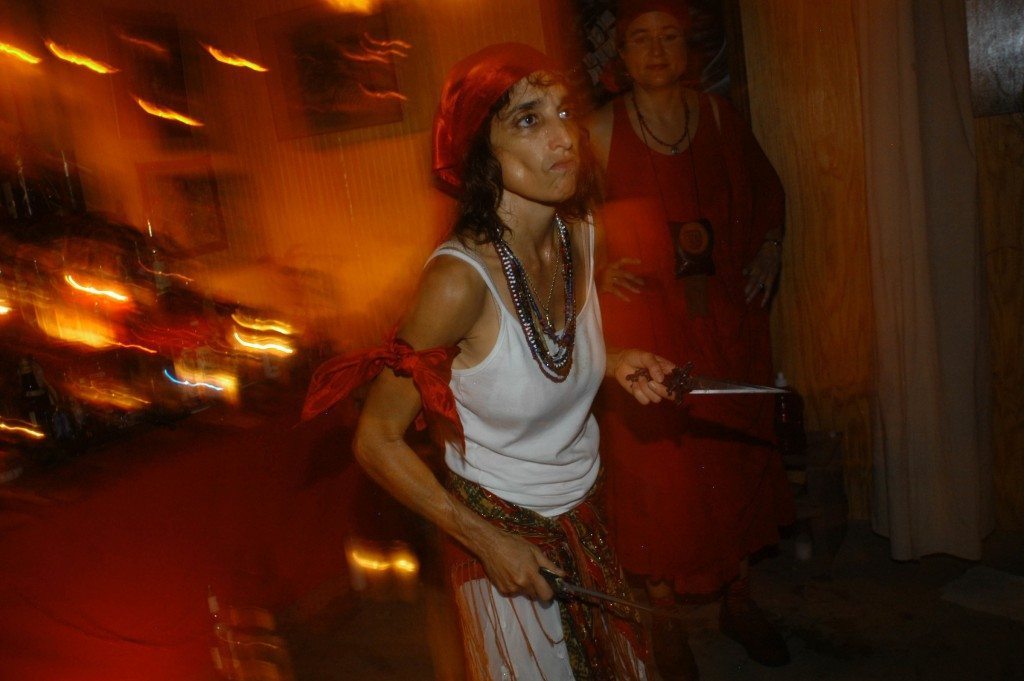 Photo provided by Cheryl Gerber
Voodoo's New Orleans Roots
Voodoo came to New Orleans in the early 1700s, through slaves brought from Africa's western "slave coast." Like so many things New Orleans, Voodoo was then infused with the city's dominant religion, Catholicism, and became a Voodoo-Catholicism hybrid sometimes referred to as New Orleans Voodoo. In New Orleans, for instance, Legba, the Voodoo deity who controls the gates to the spirit world, becomes St. Peter, who holds the keys to the gates of heaven.
The hybrid was evident in Marie Laveau, a devout Catholic who attended Mass at St. Louis Cathedral and was a close friend of the cathedral's priest, Pere Antoine.
Today, Voodoo lives on in New Orleans through people who see it as part of their culture, through error-prone rumor, and through the long shadow of Laveau, the city's best-known voodooeinne.
In front of Laveau's brick-and-mortar tomb in St. Louis No. 1 cemetery on the outskirts of the French Quarter, fans lay out stacks of nickels, paper flowers, and other offerings. Visiting cemeteries such as this one is one of the most popular things to do in the French Quarter and beyond.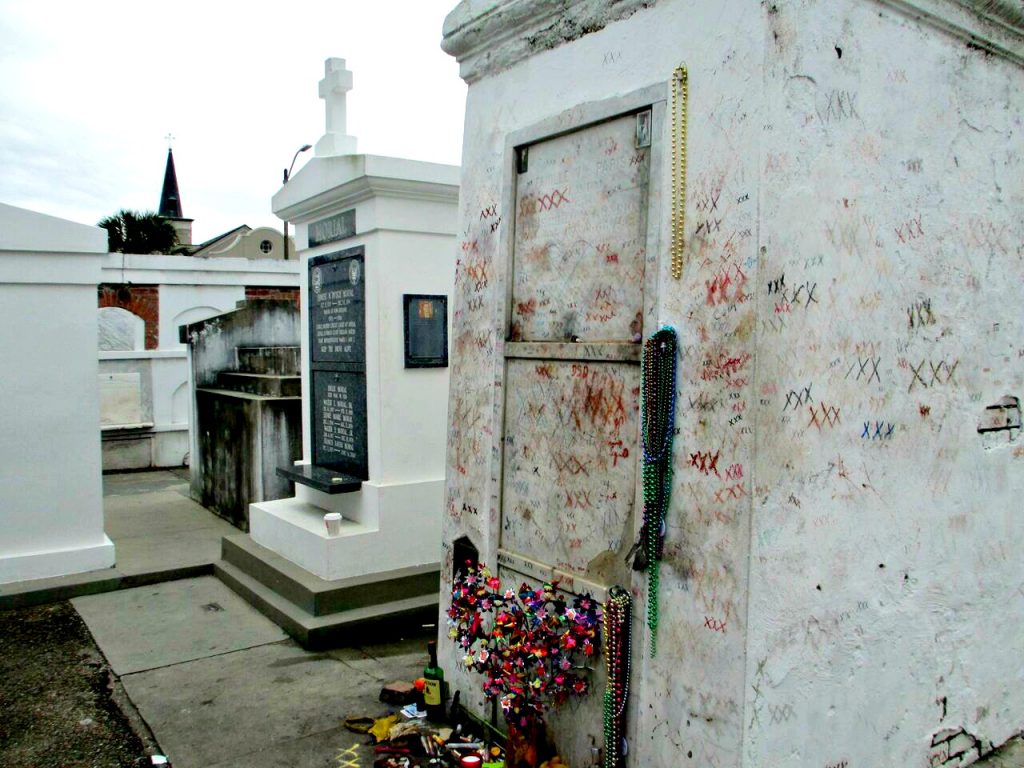 When Laveau was alive and living on St. Ann Street, people used to knock on her door at all hours, looking for legal help, food, or advice about a straying husband. Her death in 1881 didn't stop that. "In Voodoo, an ancestor is as much alive as a living person," Gandolfo said. "You just go to her new home now."
Laveau, who was also known as the Widow Paris after the death of her first husband Jacques Paris, was a striking spiritual figure, a do-gooder and a free woman of color. She adopted orphans, fed the hungry, visited prisoners, and nursed countless patients back to health during the yellow-fever epidemic. She also was a skilled naturopath, treating patients with massage, teas, herbs, salves and tinctures, which likely was more successful with yellow-fever parents than bloodletting and other medical techniques of the day.
Some of the books cite first-hand accounts of neighbors recalling how Laveau had flowers, candles, images of saints, and altars throughout her house, how the front steps were scrubbed every morning with brick dust, to protect the house, and how she had a statue of St Anthony of Padua, the patron saint of finding lost items, that she would turn upside down when she was "working."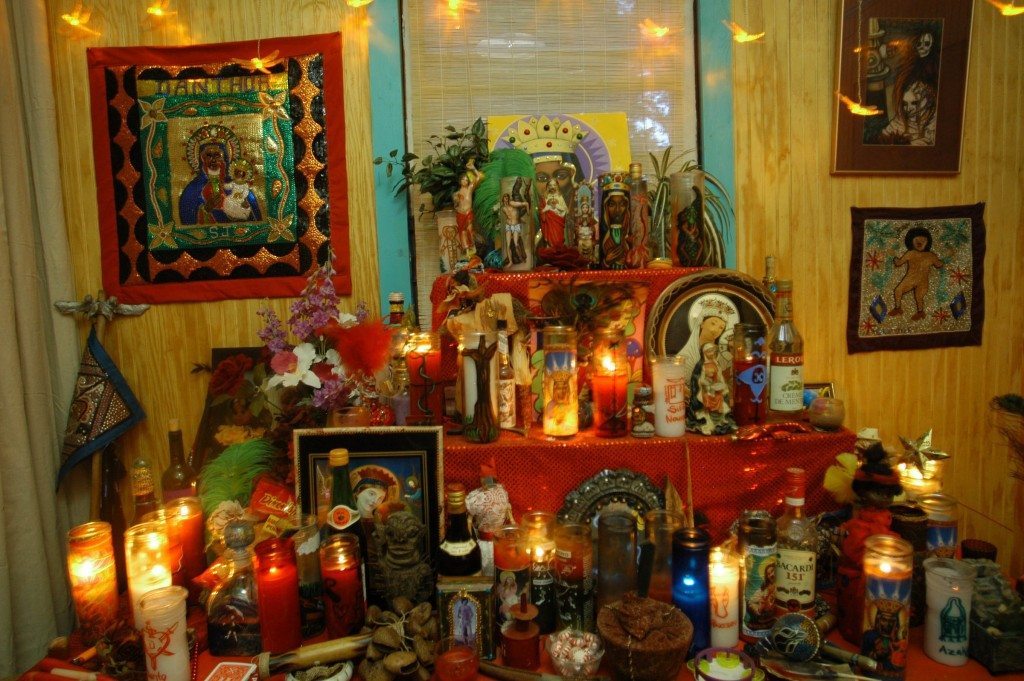 Photo provided by Cheryl Gerber
Voodoo In New Orleans Today
Hoodoo is a non-religious belief in the objects of Voodoo, or gris gris. Gandolfo likens it to a belief that a four-leaf clover is lucky. New Orleans has had a long line of famous hoodoo practitioners and shops, and people here still talk about spells that use images of saints, chicken feet, graveyard dust, brick dust, gunpowder, pins and needles, candles and incense.
Want to learn more? Read the Know NOLA Guide to Voodoo from our friends at New Orleans & Me.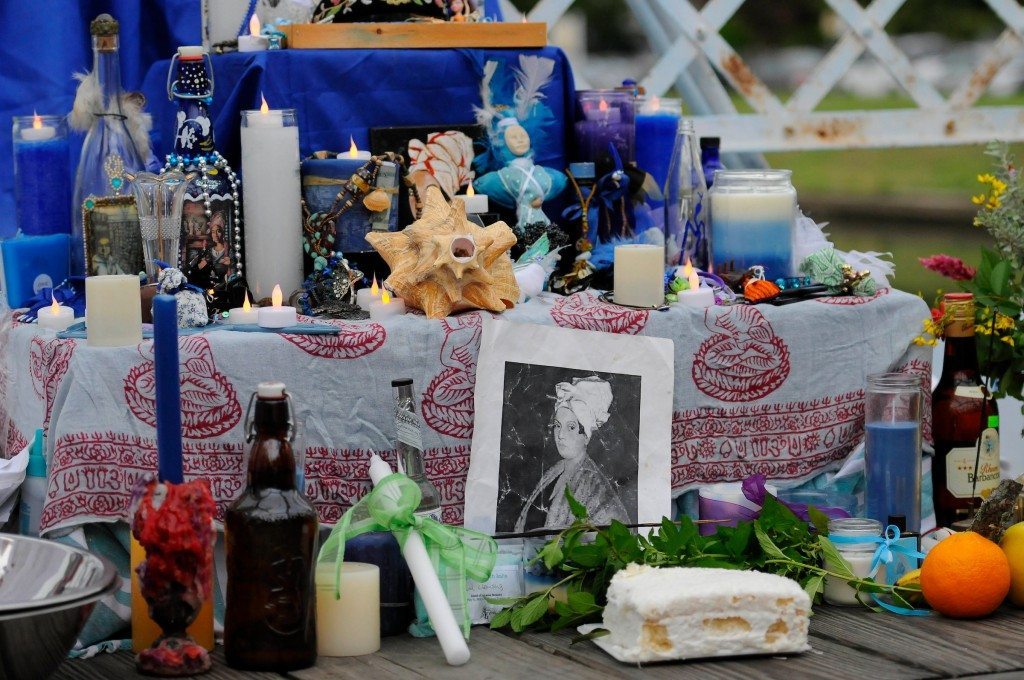 Photo provided by Cheryl Gerber
---
Related Articles