Book A French Quarter Hotel
What to Do This Summer in New Orleans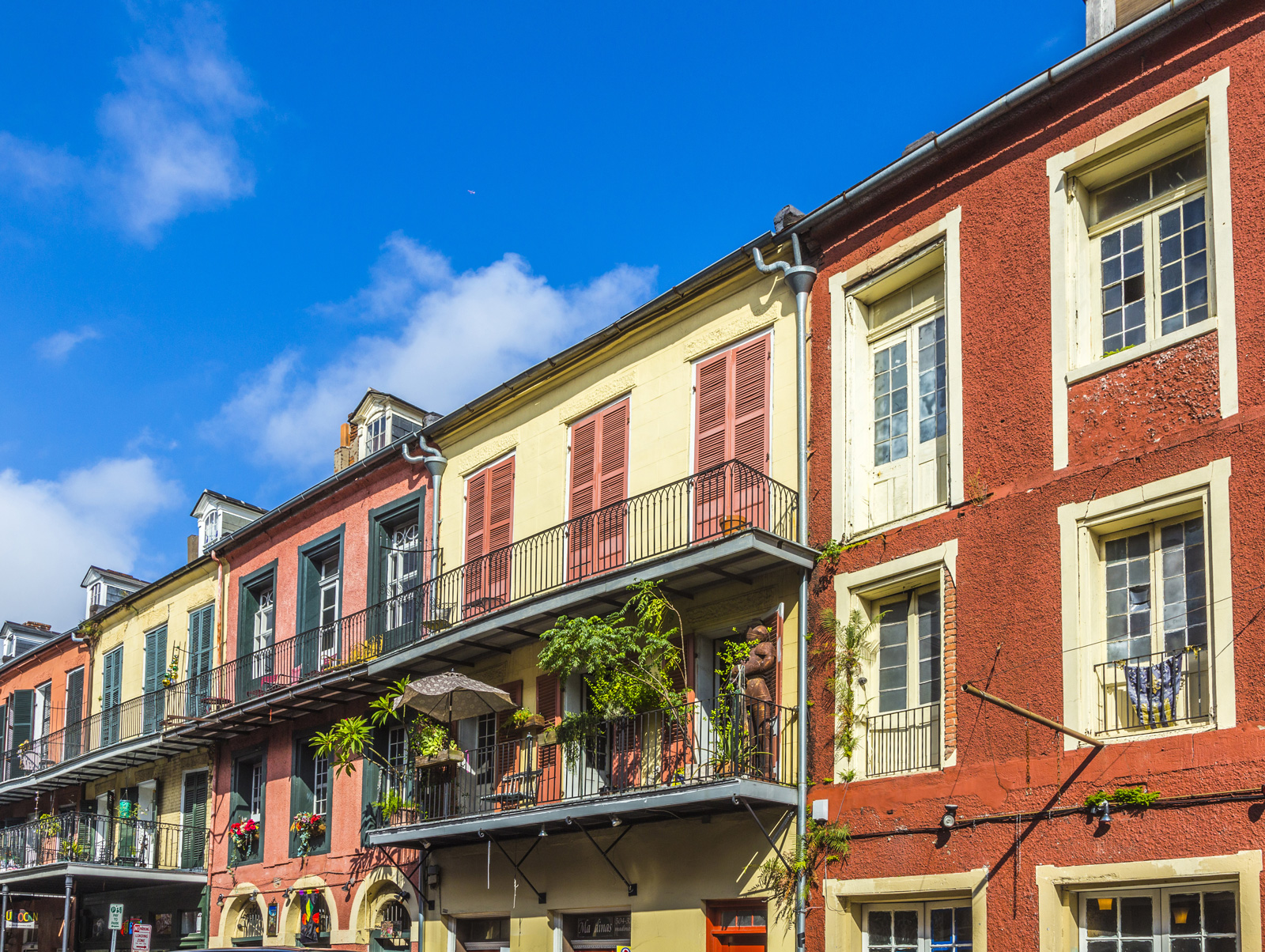 Summer in the French Quarter brings the promise of a series of festivals, parties and holidays – official and unofficial – that seem to pack every weekend between June and August. Truth be told, the calendar gets so busy, we have to wonder why spring gets to carry the label of 'festival season.' As the days reach their maximum length and the nights get sultry and sweaty, remember that the best means of keeping yourself close to the action in the French Quarter is booking a hotel that's within walking distance of all the action. Speaking of – here are some of our favorite summer events popping off in the Vieux Carre.
Aug 1-31  The premise of Coolinary is simple: dozens of area restaurants offer prix fixe menus to customers at a discount. Sometimes, a significant discount – this is a New Orleans event that's as popular with the locals as tourists, and many city residents take advantage of Coolinary to engage in a bit of gastronomic splurging. Interested?Just check out the Coolinary website and see what restaurants are participating (and for which meals; some spots, for example, only offer a Coolinary menu during lunch). You don't have to do anything else but show up and get fed; usually, the Coolinary menu is included as a special insert or addition to the regular menu.
Museum Month
Aug 1-31 If you're in town this August, be sure to take advantage of the Museum Month deal. During the month of August, museum members have the opportunity to visit all participating institutions, FREE OF CHARGE, using their current membership throughout the month of August. You must be a member of a local museum to take advantage of this deal. This is a great opportunity to explore on the budget. Participating museums in (and near) the French Quarter include the Beauregard-Keyes House, Audubon Butterfly Garden and Insectarium, Contemporary Arts Center, The National WWII Museum, Old Ursuline Convent Museum, New Orleans Jazz Museum, New Orleans Pharmacy Museum, and Ogden Museum of Southern Art.
Aug 2-4  An initiative from the folks at French Quarter Festivals, Satchmo Summer Fest is a celebration of the city's most famous musical son (Louis Armstrong, nicknamed 'Satchmo') and New Orleans music in general. As New Orleans festivals go, this one is pretty beloved – it's family friendly, kicsk off within the French Quarter, daily admission is only $5 (kids under 12 are free), and the lineup is truly local. More than almost any other festival we mention, this one feels like a New Orleans street party (again, for families), and it definitely should not be missed if you're in town.
Aug 3  Back in the days before air conditioning, New Orleanians kept cool and looked fresh in the face of August swelter by wearing light colored linen clothing. Back in the days before White Linen Night, local art galleries felt the pinch of the August tourism slow down. In order to combat said slow down, and to showcase local summer fashion, White Linen Night was created. Art galleries and restaurants in the Warehouse District throw their doors open for a night of wine, art perusing, dining, and more wine – plus modeling of, naturally, the latest in white linen fashion.
Aug 10  Probably the last thing any sane human being wants to do in the midst of a New Orleans August is run, but then again, the folks involved with the New Orleans Hash House Harriers (NOH3) have always been a little crazy. The Red Dress Run is your chance to see a bunch of locals of all genders don red frocks and go careening through the city on a madcap 2-3 mile course. Said route is kept secret until the day of the run, but racers always pass through the Quarter. Come out, wear crimson, have a beer (many of the runners will be joining in with you) and enjoy the show.
Aug 10  The more rebellious sibling to White Linen Night, Dirty Linen is a similar gallery evening, but in this case the galleries are located in Quarter along Royal Street, and the vibe is a little more counterculture. Peruse food trucks, galleries, and bars, or enjoy the wine the gallery owners brought along with them, and enjoy an unbridled celebration of the creativity of the city.
Aug 29-Sep 2  New Orleans' largest LGBTQ event is a citywide party that celebrates the huge impact the local gay and lesbian community has on the city at large. Almost a week's worth of partying will kick off within the Quarter, spreading across New Orleans as more and more guests swoop into town for several days of…well, as the title says, decadence.
---
Related Articles