Book A French Quarter Hotel
The Best Places for Oysters in the French Quarter and Nearby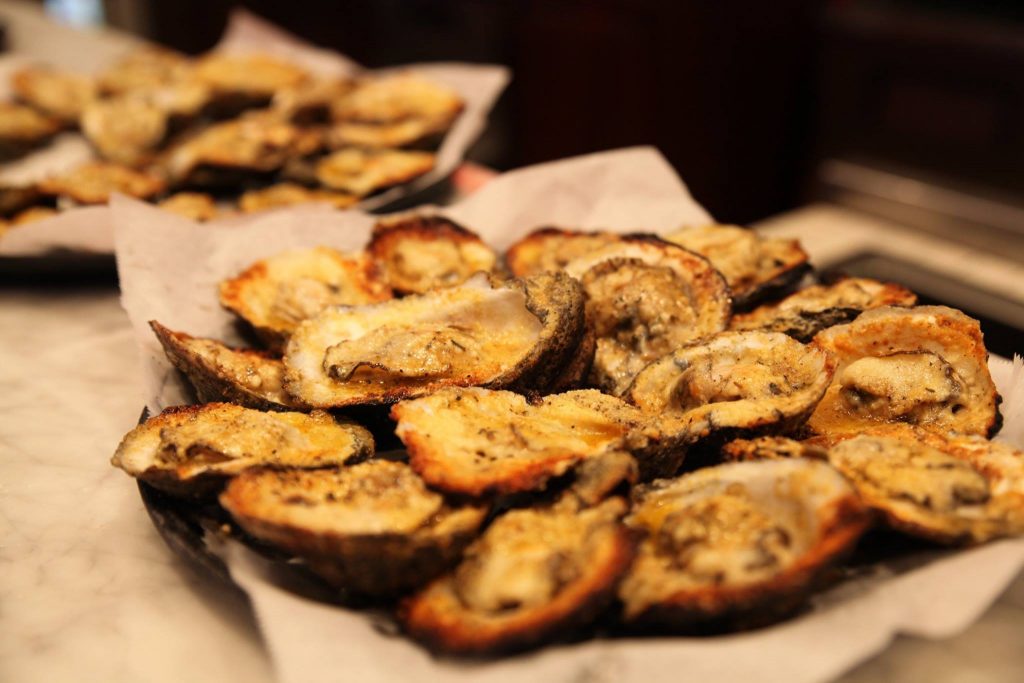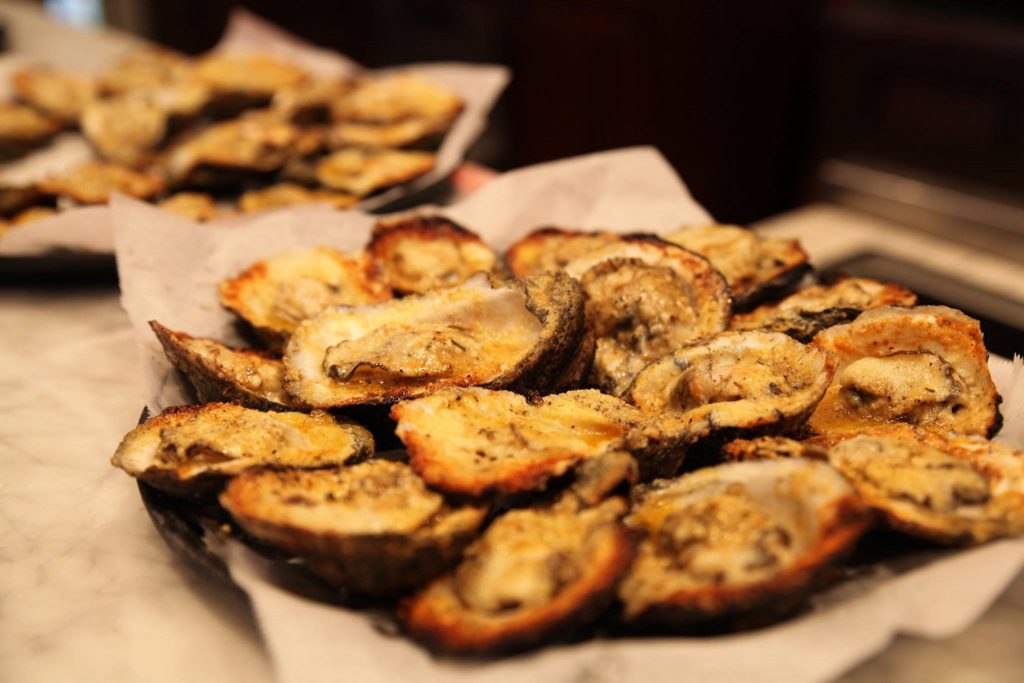 Photo courtesy of Acme Oyster House – French Quarter on Facebook
New Orleans is one of the USA's great oyster cities, and perhaps the best location for devouring those jewel-like bivalves. While other parts of the country may boast more variety of oysters — here, we generally stick to our Gulf Coast local catch — it's hard to beat New Orleans for its sheer volume of shellfish and variety of cooking methods.
Look, we agree that an oyster is best when served raw, but nowhere else in this country — maybe the world — can beat the Crescent City when it comes to frying shellfish, and that's to say nothing of tricks like Oysters Rockefeller, which we invented. Finally, the oyster is the supreme food of the hedonist, long believed to stoke both appetite and libido. Any food so closely linked to pleasure must subsequently be linked to the city that indulges epicureanism like no other.
Without further ado, here are some of our favorite local oyster spots.
724 Iberville St.
Many will argue that the Acme was the original oyster house. That's not to say it was the first restaurant to serve oysters, but the genre of the raw bar — a spot where anyone could rock up and slurp down a quick dozen on the half shell with a beer or a glass of wine — has been meticulously crafted and perfected here for over a century. Those years are a legacy, and no matter how great other oyster houses are, they simply can't claim that kind of experience.
713 St. Louis St.
Come to the oldest restaurant in the city for the Oysters Rockefeller, one of the great, decadent dishes of the 20th century, which was invented in this kitchen in 1899. In point of fact, you may not be eating the original Oysters Rockefeller here, or anywhere — rumor holds the dish's inventor, Jules Alciatore, took the recipe to his grave. But the version here is still as close as we'll get to fine dining at the turn of the 20th century, and besides, when have oysters with parsley, butter and breadcrumbs ever been a bad idea?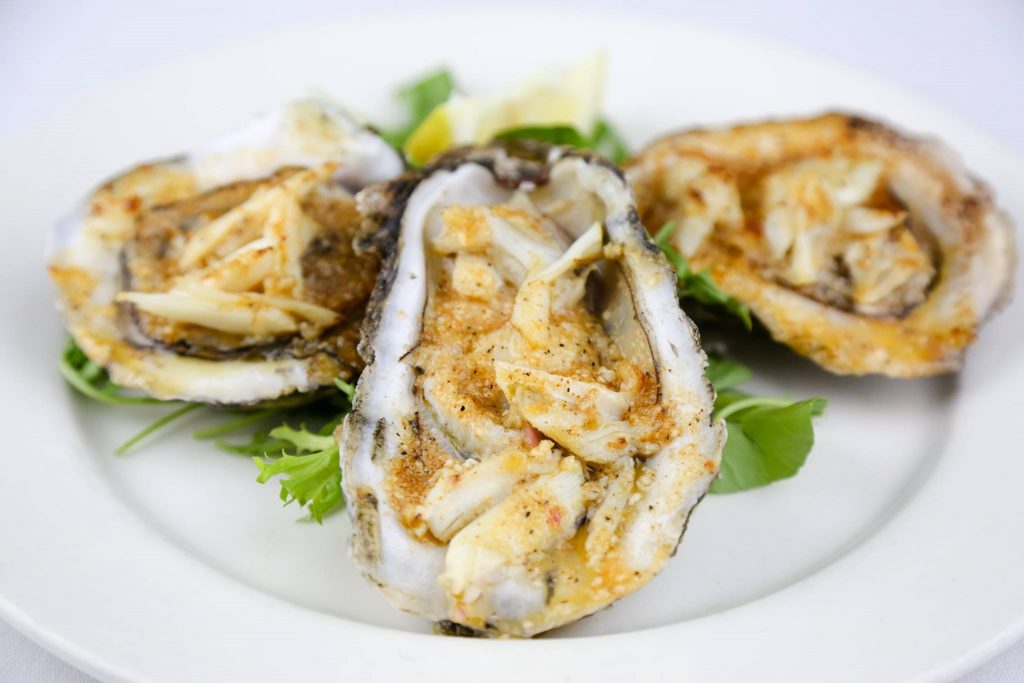 Photo courtesy of Bourbon House on Facebook
144 Bourbon St.
In the heart of one of the most neon-lit, party-heavy corners of Bourbon St, the Brennan family empire has set up one of the most brilliant seafood houses in the city. The whole vibe is classic Parisian; as far as oysters go, this means you can eat at a gorgeous bar offset by art deco art and installations.
841 Iberville St.
The loyalists at Deanie's will argue tooth and nail for their oyster house over the Acme (above). We're not going to insert ourselves into this fight, other than to say you should definitely try both. Deanie's is known for cooked and raw oysters; when it comes to the former, we suggest trying the charbroiled version.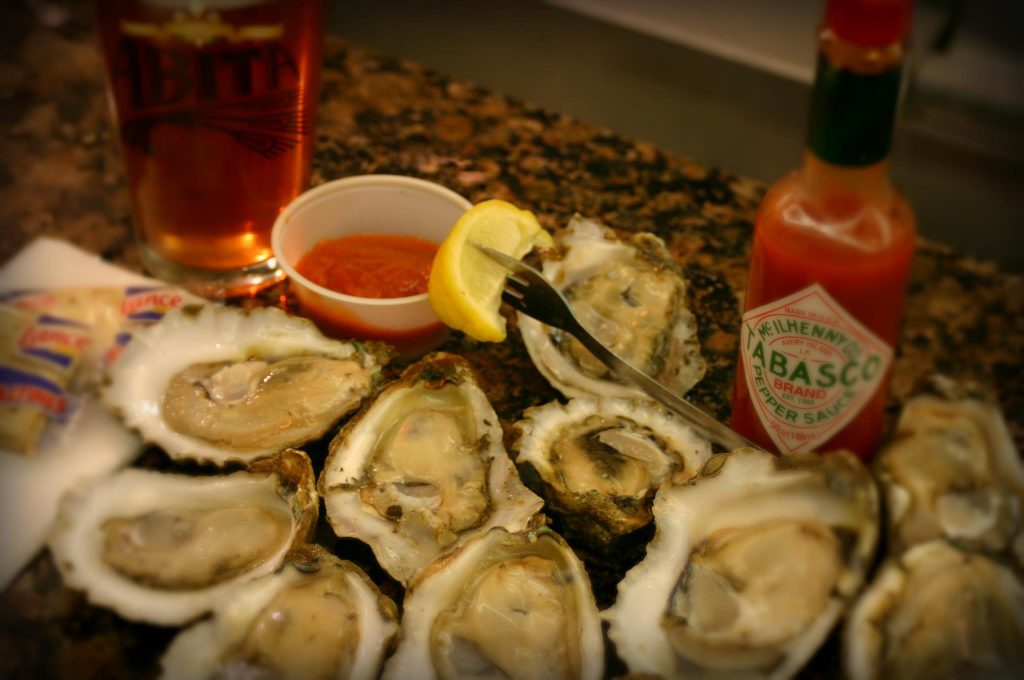 Photo courtesy of Felix's Restaurant and Oyster Bar Inc. on Facebook
739 Iberville St.
Another iconic French Quarter oyster house, Felix's is more than seven decades old and going strong. Their formula is simple and effective: fresh seafood, good times. If you're not keen on going raw, we also recommend the Oysters Buffalo, the Oysters Bienville, and of course, chargrilled oysters.
209 Bourbon St.
One of the great grand dames of Creole cuisine, Galatoire's is classy, but not so classy that folks don't like coming here to polish off several bottles of vino and several platters of oysters. That said, they cook their oysters in exceptional Creole style here; as we mention above, Oysters Rockefeller are never a bad idea.
808 Bienville St.
Fins is one of the cream of a crop of restaurants that look to rethink the best of New Orleans seafood while paying homage to the classics. If they're on the menu, try the cold-smoked oysters, which come out sizzling to your plate — an utterly unforgettable seafood experience.
512 Bienville St.
You can get oysters raw, charbroiled, or served as a spicy shooter here, among other methods. The menu features a half dozen ways of preparing the shellfish. The rest of the menu is rounded out by big portions of Louisiana staples like blackened redfish, jambalaya, and shrimp Creole. If you're in the Quarter with your kids, it's worth mentioning that the atmosphere is considerably family-friendly.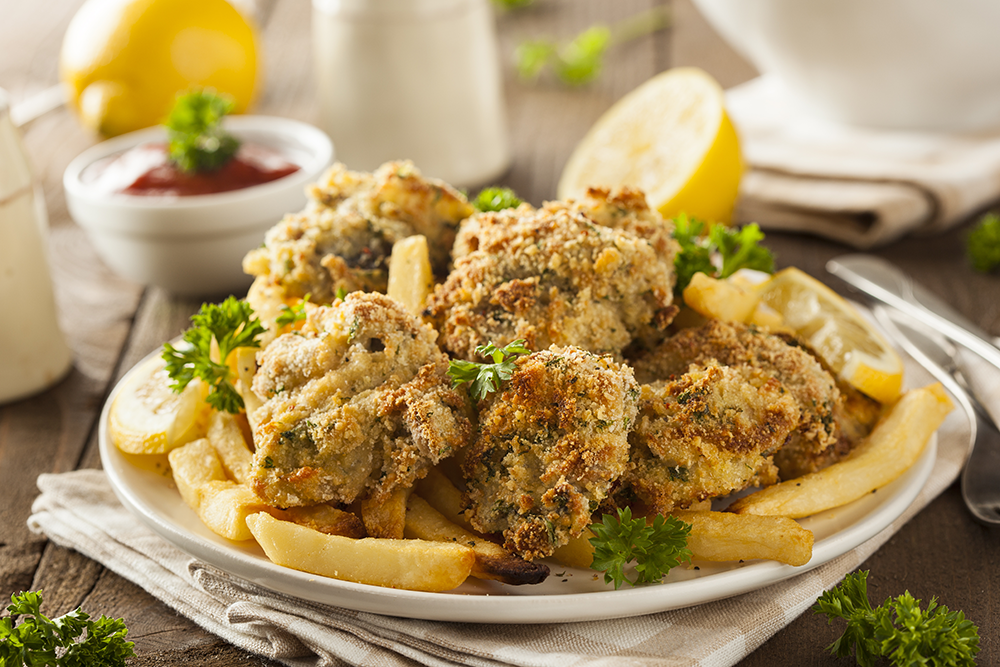 800 Magazine St.
Head into the Warehouse District to eat at one of the country's great restaurants, a seafood house that has claimed several James Beard awards. The raw bar here is absolutely phenomenal; chef and co-owner Ryan Prewitt takes a lot of time to source only the best bivalves from select oyster providers, which means the shells you slurp here have more flavor and character than the average Gulf Coast specimen.
441 Royal St.
We've got a lot of love for the Royal House's elegant, classical dining room, which hearkens guests to Gatsby-esque levels of indulgence. The raw bar here is a brilliant gift from the culinary gods, but you should also give the Oysters Royale (topped with seafood stuffing and baked into little dollops of awesome) a whirl.
616 St. Peter St.
This is yet another castle in the Brennan culinary kingdom. Oysters aren't always a regular feature on the menu, but when this kitchen decides to get creative with bivalves, the innovation they bring to Creole classic recipes is nothing short of mouth-watering. We know folks who have had oysters brochette here that have lodged in their gastronomic subconscious like a delicious fever dream.
1201 Royal St.
What, you think oysters always have to be served on a plate or at a raw bar? They're also delicious when wrapped in wax paper and served on two slices of New Orleans-style French bread. We refer, of course, to the fried oyster po'boy — and Verti Marte serves up an exemplary version.
Are you planning to spend some time in New Orleans soon? To stay close to all the action, book a historic boutique hotel in the French Quarter at FrenchQuarter.com/hotels today!
---
Related Articles