Have a Feast During Restaurant Week New Orleans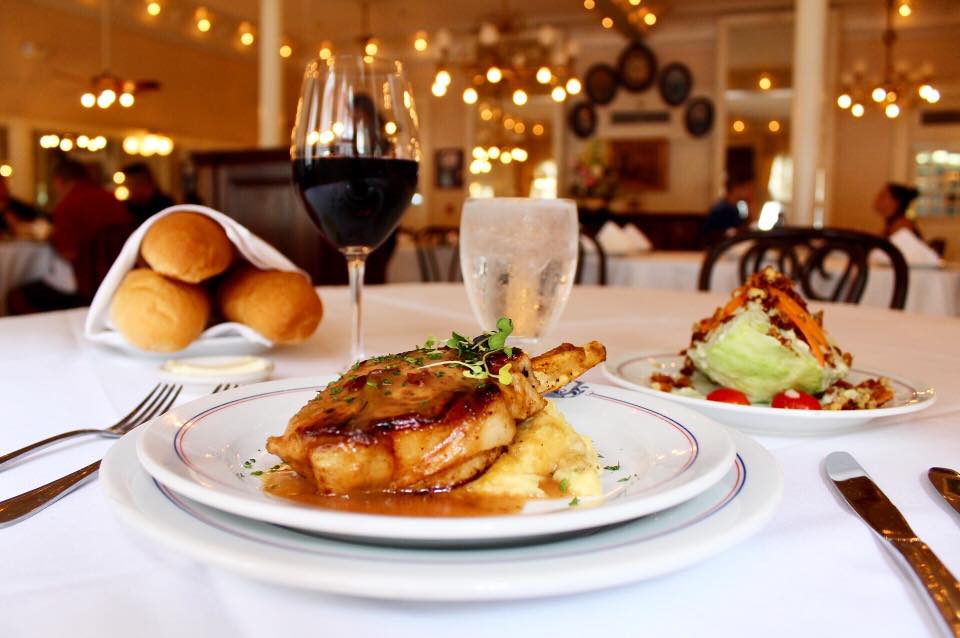 Photo courtesy of Antoine's Restaurant on Facebook
Not that we need any encouragement to eat in this city (and eat well), but the dining deals didn't end in August with COOLinary. New Orleans is heading into Restaurant Week, with 104 restaurants (!) participating this year. Between September 11 and 17 the local restaurants will be dishing out prix fixe lunches, brunches and dinners — topping at $20 for lunch and $39 for brunch and dinner.
Just like COOLinary, which ran for the whole month of August, Restaurant Week is a citywide promotion designed to lure diners, both local and those visiting, to increase patronage at restaurants across the city. As a result, there's no better time to try out a new restaurant or revisit an old favorite. It's also a chance to cross an iconic white-tablecloth establishment off your bucket list.
Restaurant Week New Orleans is presented by the Louisiana Restaurant Association's Greater New Orleans Chapter, in partnership with the New Orleans Convention & Visitors Bureau. And, just like COOLinary, Restaurant Week keeps growing. This year's number of participating restaurants is up from 83 last year. The list includes three restaurants with multiple locations: Zea Rotisserie & Bar/Cafe with four locations across Harney, Metairie and Kenner; Reginelli's Pizzeria (eight locations including CBD, Gretna and Kenner), and Ruth's Chris Steak House (two locations in Jefferson and Warehouse District).
The participating restaurants are spread all over the city, including the Marigny, CBD, Uptown, and the French Quarter, and run the gamut from the iconic fine dining to the neighborhood bistros. This includes the famous Arnaud's, Bayona, Commander's Palace, Tujague's, and Galatoire's. Some more casual participants include Katie's in Mid-City, Manning's at Harrah's, and a Southern/soul food eatery in New Orleans East called Ma Momma's House of Cornbread, Chicken and Waffles.
A few newcomers that have joined COOLinary this year are staying on for the Restaurant Week. Those include Maypop in the Warehouse District with a Southeast Asian/Louisiana menu and Public Service with its high-end takes on the Southern comfort food. Other new additions include Avo, a chef-owned restaurant with Sicilian roots in the Garden District, and Sala, a Creole-Italian lakefront restaurant that opened last year.
It's impossible to do justice to all the mouth-watering concoctions on the menus across the city next week, but we'll try with the five highlights of the participating restaurants located in the French Quarter. Prix fixe menu prices are per person and do not include beverage, tax or gratuity.
The French Creole menu at this revered establishment that has been operating for 175 years is one of the most sophisticated and consistent in the city. For Restaurant Week, Antoine's is offering lunch ($20.17), dinner ($39) and brunch ($33) menus with charbroiled oysters, alligator bisque, shrimp etouffee, and pecan bread pudding. The brunch menu of crab cakes, poached eggs cochon and fried soft shell crabs includes one complimentary mimosa.
One of the highlights is avocado and crab soup on the $30 dinner menu from Executive Chef Phillip Todd at The Bombay Club, a martini bar and restaurant located inside the Prince Conti Hotel. The pan-roasted salmon comes with a ragout made with locally sourced vegetables. The third course is country peach fried pie with vanilla-malt ice cream, brown butter glaze and bourbon caramel.
Galatoire's lunch and dinner menus are both ($39) and are a rare chance to sample this grand dame's excellent French Creole offerings at a bargain price. Both menus include fried oysters Rockefeller, crab and okra gumbo, blackened drum Creole, and sauteed redfish Almandine with creamed spinach. The dessert course offers three choices, while most Restaurant Week menus offer just two.
Tableau is the most recent of the Dickie Brennan's restaurants, located at Le Petit Theater on St. Peter St. The menu is a modern twist on classic French Creole with a focus on tradition and using local ingredients. Inside, Tableau is stunning, with a view of Jackson Square, a grand staircase, and balcony and courtyard seating. There are three stories of private dining rooms, and the main dining room has an open kitchen.
For lunch ($20), Tableau offers such classics as turtle soup. Dinner menu is designed for two people ($60) and offers spicy crabmeat spring rolls, roasted pork loin and housemade fettuccine. The $32 brunch menu looks enticing with Gulf shrimp remoulade, BBQ shrimp and grits, and eggs Hussarde (poached eggs, fried oyster and beef tenderloin with toasted French bread).
Vacherie's Chef Jarred Zeringue draws inspiration from the restaurant's namesake, the town west of New Orleans where he grew up. He offers Southern classics like fried catfish with shrimp etouffee, and BBQ Shrimp & Grits for his Restaurant Week dinner menu ($25). There are also seafood gumbo (served with jasmine rice) and fried green tomatoes with remoulade. Remarkably, while lots of prix fixe menus do not cater to vegetarians, one of Vacherie's main courses is a vegetarian entree of the day. The dessert course has four choices (again, most Restaurant Week menus have only two): bread pudding with whiskey sauce, pecan pie, chocolate torte, and carrot cake.
So, this week, please give some love to your old neighborhood restaurant, discover a new one — and enjoy some of the best, most refined cuisine this city has to offer — at a bargain price!