Book A French Quarter Hotel
French Quarter Dining Al Fresco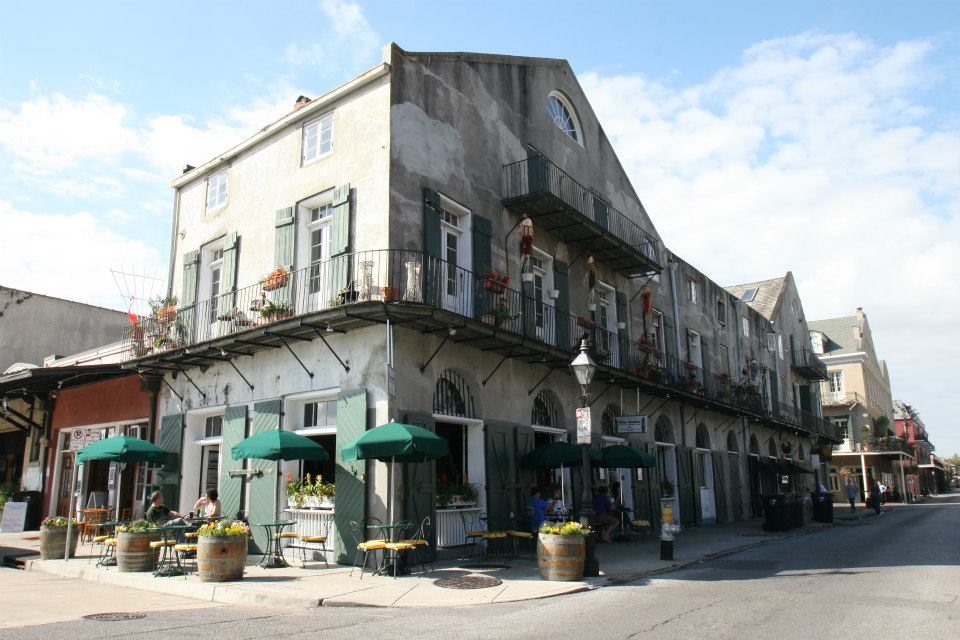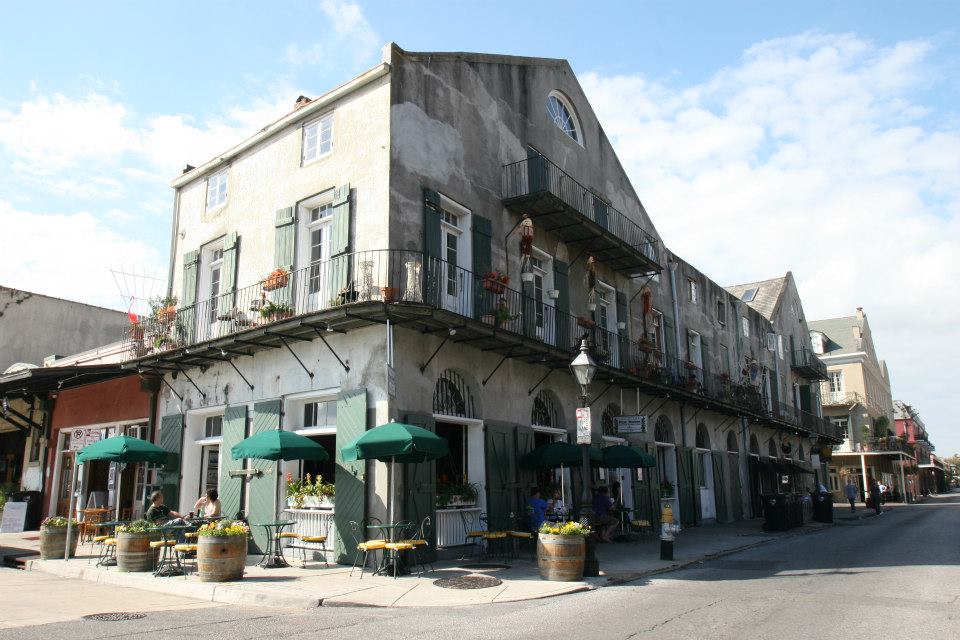 Photo courtesy of Louisiana Pizza Kitchen on Facebook
Despite its steamy reputation, the weather in New Orleans for most of the year is actually quite mild and pleasant. Winter days and summer nights and mornings often feel just as spring-like as an April afternoon. With this abundance of great weather comes the ability and the desire to spend as much time outdoors as possible. Al fresco dining combines fine dining with a Sunday afternoon picnic, and the French Quarter has many restaurants and cafes that offer a breath of fresh air.
Mornings in the Quarter are filled with locals tending to their hanging gardens and shopkeepers preparing for the first customers of the day. Take a leisurely stroll to the Lower Quarter and visit the Croissant D'Or Patisserie, a charming European-style pastry shop with extremely reasonable prices. Enjoy fresh coffee, pastries, soups, salads, sandwiches, and quiches in a quiet courtyard or the shop's tiled, old-world dining room.
Is it lunchtime? Louisiana Pizza Kitchen sits just steps outside of the French Market, with sunny sidewalk tables offering a welcome break from sightseeing and bargain hunting. Gourmet, wood-fired pizza is the specialty here, with ingredients such as sun-dried tomatoes, barbecue chicken, banana peppers, Portobello mushrooms, and even shrimp topping the unbleached flour or whole wheat crusts. Traditional toppings are also available for the less adventurous, as well as a large selection of appetizers, wood-fired sandwiches, fresh salads, and creative pasta dishes.
For those who prefer gumbo to gourmet, the Gumbo Shop offers all of the New Orleans favorites such as jambalaya, red beans and rice, crawfish etouffee, blackened fish, po-boys, and, of course, several varieties of gumbo. This busy restaurant has a small courtyard for dining outside of the packed main dining room, and prices are reasonable. Lunch is usually less crowded than dinner, and the central French Quarter location makes an easy mid-day stop during sightseeing or shopping.
Dinner in the French Quarter is superb cuisine served in historic and charming surroundings. Muriel's offers these things and more in an opulently restored townhouse complete with balcony dining. French doors open the restaurant to Jackson Square, just steps away. Watch the French Quarter go by while enjoying dishes such as seafood gumbo and crawfish and goat cheese crepes, and wood-grilled selections such as filet mignon plus seasonal vegetables. For dessert, the vanilla bean crème brûlée is a standout.
Bayona Restaurant is also located in a beautifully renovated French Quarter home, but the surroundings are more intimate. Several small dining rooms and a romantic courtyard are available for dining on Chef Susan Spicer's creations. The menu is subject to change, but expect impeccably executed Southern classics like grilled Gulf shrimp and sweetbreads.
Up on Decatur Street, towards the "bottom" of the Quarter and the beginning of the Marigny, Cane & Table serves Caribbean-inspired small and large plates and excellent cocktails, all deliverable in one of the Quarter's great courtyards, a tropical-chic delight that makes us want to sip a negroni or a frozen paloma.
Whether it be a sunny spring morning, breezy fall afternoon or warm summer night, the French Quarter offers a bounty of al fresco dining options. The above suggestions are only the beginning — on almost every block you will find both quaint cafés and elegant bistros offering a chance to dine and soak up the classic Quarter atmosphere while actually becoming a part of it at a street-side table or balcony. Explore all the Quarter has to offer and find a favorite of your own.
Are you planning to spend some time in New Orleans soon? To stay close to all the action, book a historic boutique hotel in the French Quarter at FrenchQuarter.com/hotels today!
---
Related Articles