Book A French Quarter Hotel
New Orleans Fried Chicken Festival is Back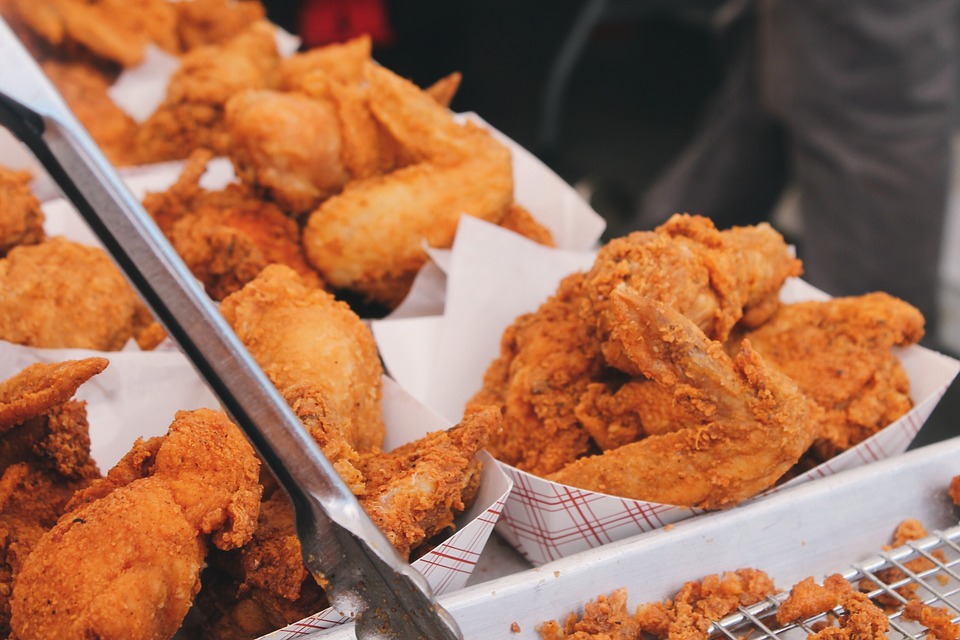 It appears New Orleans does indeed have room for more festivals, especially if it honors the beloved fried chicken. Between Popeyes and the post-Katrina takeover by Brothers Food Mart, New Orleans has its fried chicken game on lock, and the three-day, 2019 National Fried Chicken Festival, held September 20-22 in Woldenberg Park on the riverfront, aims to also showcase as many variations as possible.
The annual fest, which expanded from two to three days this year, features three outdoor stages, two for music (live and DJ) and one for the cooking demos. Once again, over 30 well-known fried chicken vendors are coming to show off their creations and to keep you well-fed. Among the returning vendors are the past years' contest winners, the beloved Original Fiorella's in Gentilly, as well as the popular McHardy's Chicken & Fixin'. The festival's menu expands way beyond chicken and includes vegan options, with vendors hailing from all over the South.
The festival's roster of "experiences" has the VIP and chill lounges returning from previous years. The 2,000 sq. ft. VIP lounge offers private viewing areas, restroom access, and other perks (tickets). The Football Fan Zone will once again screen college and NFL games, and the little ones could be entertained in the kids' pavilion with a slew of scheduled activities. Introduced last year, the Scavenger Hunt is also returning (get the details here).
A chill lounge could also be a good (and necessary) stop, for some misting and cooling off as there's a good chance the city will still be in the grip of summer heat in the late September. The festival organizers want you to be comfortable, of course, so you're also welcome to bring your own umbrellas as well as lawn chairs and blankets.
The main stage, located on the Great Lawn, will feature a diverse lineup of the popular local acts. Once again, you'll also be treated to a lively mix of brass bands, zydeco and Mardi Gras Indians.
Besides the diversity of musical acts, there's also going to be a diversity of cooked chicken. While everyone is coming to Woldenberg Park to partake of the South's favorite fried treat — a meal that is, indeed, beloved around the world — don't forget that there are some major competitions on the line. The eating and cooking contests are guaranteed to be entertaining, and a team of national food writers, bloggers and critics will be on hand as judges.
The festival will once again present its annual "Culinary Icon Award" to a chef known for his or her fried chicken and who has made a significant impact in the culinary industry. The 2018 "Culinary Icon Award" recipient was Roscoe's House of Chicken 'n Waffles founder, Herb Hudson.
Please note that the fest doesn't allow pets and coolers. Street parking is scarce in the French Quarter, but there are enough paid lots in the area to accommodate the festival-goers. If you plan on biking, make sure you park your bike outside the festival's grounds, as no bikes are allowed inside.
The festival keeps getting a little bigger every year. Organizers estimated that about 166,000 people have attended the fest in 2017, and over 177,000 in 2018. More than 200,000 are expected this year, but the expansive venue and more vendors are expected to handle things just fine.
So, come with an appetite. This is New Orleans, and folks love their chicken. We expect to see many tourists and local friends with a wing in their hands, and a smile on their faces!
 The National Fried Chicken Festival, presented by Raising Cane's, is free of charge, Sept. 20-22 in Woldenberg Park.
---
Related Articles