Book A French Quarter Hotel
It's All Art for Art's Sake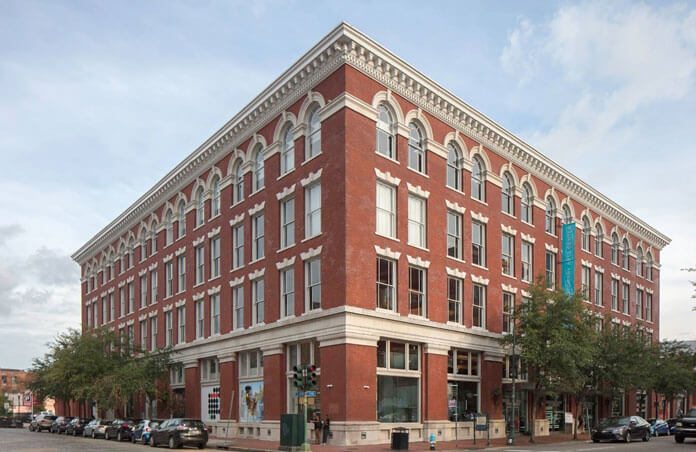 Photo courtesy of Contemporary Arts Center on Facebook
The end of summer in New Orleans brings about one of the city's most well-attended art events — Art for Art's Sake (AfAS), which takes place this year on Saturday, October 5, 2019 from 5-9 p.m.
The landmark event is almost three decades old. Since 1980, Art for Art's Sake has grown and into a citywide phenomenon — a night when many of the city's galleries open their doors and put on major shows. With that said, it is also a fundraiser, as well an open house for the New Orleans Contemporary Arts Center (CAC), which becomes host to an evening-long soiree.
On the night of AfAS, hundreds of guests will sip wine and cocktails as they saunter between big openings at Julia St. galleries like Arthur Roger, George Schmidt and Jonathan Ferrara. A few blocks away, businesses on Magazine Street will stay open to provide shopping and dining for the masses.
Presented by the Magazine Street Merchants Association, Art for Art's Sake is an annual showcase of art, food and music on Magazine Street. Over 100 shops, stores, restaurants, and galleries along Magazine Street will be participating again. In fact, it's the street's biggest event of the year, drawing out throngs of shoppers and fun seekers. Expect extended hours, special deals, live music, and other treats along the stretch of Magazine Street. This year, you can also enjoy complimentary wine samples provided by one of the sponsors, Breaux Mart.
Art for Art's Sake is free and open to the public. So, grab a group of friends and come down to Magazine Street for a night of gallery hopping and shopping at one of New Orleans' fastest growing shopping and entertainment districts.
The event will be a great chance for the CAC visitors to check out the CAC's current exhibitions. There will also be free performances, reminding the public that despite a focus on galleries, AfAS (and the CAC) represent all mediums of art, not just the visual.
To get the scoop on current exhibits at the CAC please visit the museum's website. Admission to the CAC is $10 for non-members, and free for members. Not sure where to shop and dine along Magazine Street? Check out the full list of restaurants and shops on the Magazine Street Merchants Association website.
A few more tips we can think of… Dozens of restaurants along the Warehouse Arts District and Magazine Street will be open for the evening, and ready to welcome you, but reservations are recommended, especially for the popular spots on the bustling Magazine Street. There's no dress code for the event, so casual will work, but you will definitely see chic outfits on at least some of the attendees. And wear comfortable shoes: Magazine Street alone stretches for six miles, and you might be doing some serious walking to check out the gallery art openings on Julia Street, too.
Are you looking for a place to stay when you're in New Orleans? There's no place better than a French Quarter hotel. Visit FrenchQuarter.com/hotels to see our top picks.
---
Related Articles