Book A French Quarter Hotel
Cajun, Creole, or Somewhere In Between?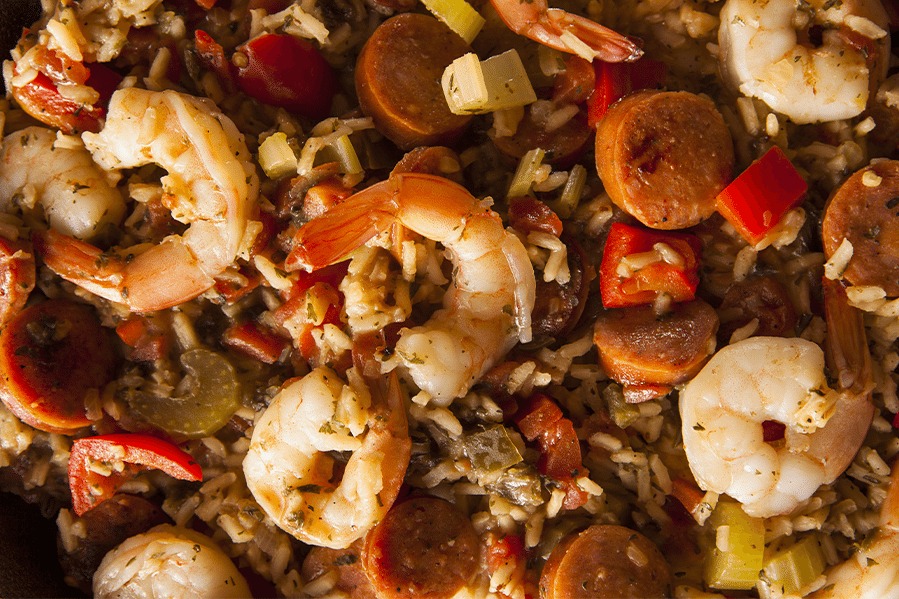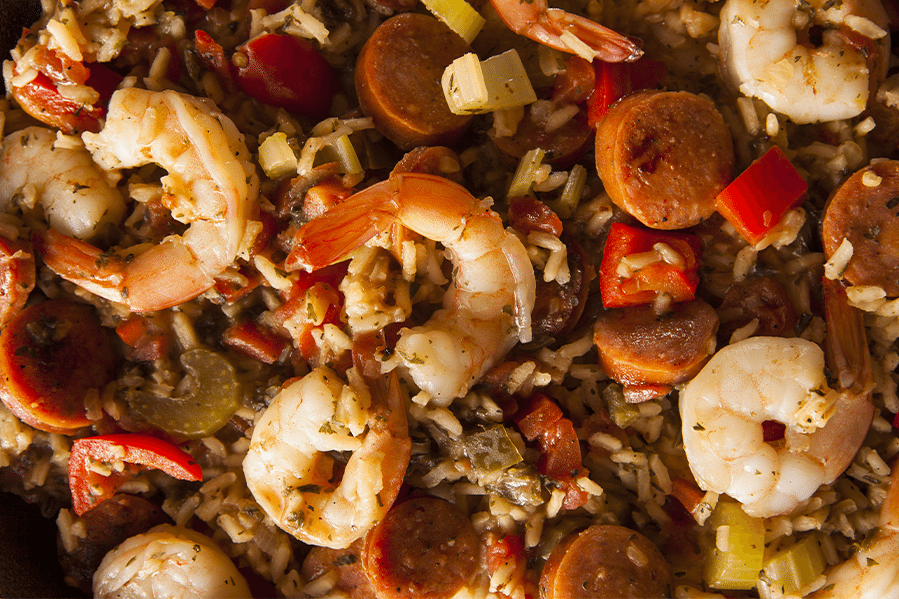 Visitors can be forgiven for some confusion over the difference between Cajun and Creole cuisines. After all, many life-long New Orleanians have trouble articulating just what separates one from the other, while national chain restaurants have long obscured the distinction with vague menu descriptions of "spicy Cajun-Creole" dishes, which may or may not have any connection to Louisiana.
Adding to the confusion are the many similarities between the two cuisines, which both evolved under heavy French influence, often use the same ingredients and sometimes even feature dishes with the same names, though these can appear and taste noticeably different.
Country-style vs. City-style
For the newcomer trying to sort it all out, a key point to remember is that Creole cooking came out of the kitchens of New Orleans restaurants, supplied by the commerce of a rich port and served to city dwellers. Conversely, Cajun cooking came out of the country, using whatever could be trapped, hunted or harvested from swamps and bayous and generally served family style. Indeed, famed Louisiana chef John Folse once explained the difference with the anecdotal quip that Cajuns eat in the kitchen and Creoles eat in the dining room.
One way diners can tell which type of cuisine they're getting is to take a look at the groceries that went into a particular dish. Cajuns have an abiding love for pork and also use crawfish in large quantities when in season. Creole chefs are much more likely to use oysters, shrimp and crab meat than their Cajun counterparts.
Cajun cooking also tends to be spicy, thanks to healthy doses of cayenne or bottled hot pepper sauces, while Creole dishes are rich and flavorful but generally not spicy hot. Down-home meals of crawfish etouffee, smothered chicken and blackened anything are distinctly Cajun while famous New Orleans dishes like barbecue shrimp, trout meuniere or amandine and shrimp remoulade all come from the Creole side of the family.
Paella to Jambalaya
But it's not always so easy to distinguish between the two traditions, as is the case with one of the most famous south Louisiana dishes, jambalaya. Considering the Spanish colonial history in New Orleans, it seems a very short leap to jambalaya from the Spaniard's paella, the rice dish made with vegetables, sausages and seafood.
But there are other influences. The African restaurant Bennachin (1212 Royal St.) is named for a dish that looks and tastes much like an extra-spicy jambalaya. In fact, many of the dishes on the traditional African menu at this small, casual restaurant will look and taste familiar to anyone raised in southern Louisiana, even if the names and some key ingredients are completely foreign.
Bouillabaisse to Gumbo
Gumbo is a similar story. It looks like a relative of the seafood stew called bouillabaisse, which is native to coastal France and a dish the Creole New Orleanians certainly would have known. But a key ingredient in many gumbo recipes is okra, brought to the Americas by Africans, or filé powder of ground sassafras, adopted locally from Indians.
Africans even called okra "kin gumbo," which is where this famous dish draws its name. Adding to this culturally diverse and tangled bloodline, there are separate Cajun and Creole renditions of both gumbo and jambalaya, with the Creole versions of each more likely to include tomatoes.
The distinctions are becoming increasingly academic when it comes to restaurant dining, however, and there is mounting evidence that Cajun and Creole traditions are evolving together towards one unified southern Louisiana cuisine.
For instance, no one will confuse Brennan's Restaurant (417 Royal St.) with a Cajun eatery, but even at this Creole grande dame, the menu features dishes that take cues from both traditions, such as the eggs bayou Lafourche, a brunch classic with poached eggs over Cajun andouille sausage topped with Hollandaise sauce.
Similarly, diners can today find oysters Rockefeller, an invention of the Creole landmark Antoine's Restaurant (713 St. Louis St.), all the way over in Lafayette, the unofficial capital city of Cajun country. Crawfish, which are harvested almost exclusively from Cajun country, are now increasingly common ingredients on Creole menus, where they had been virtually unheard of not long ago.
At their best, both Cajun and Creole cuisines draw from the abundance of Louisiana's resources and are nurtured by cultures that celebrate the role of good food in family and social life. Compelling and deeply satisfying even on their own, when the two traditions get together they can throw an unbeatable culinary party.
---
Related Articles