Book A French Quarter Hotel
Beignet Fest Returns on October 5, 2019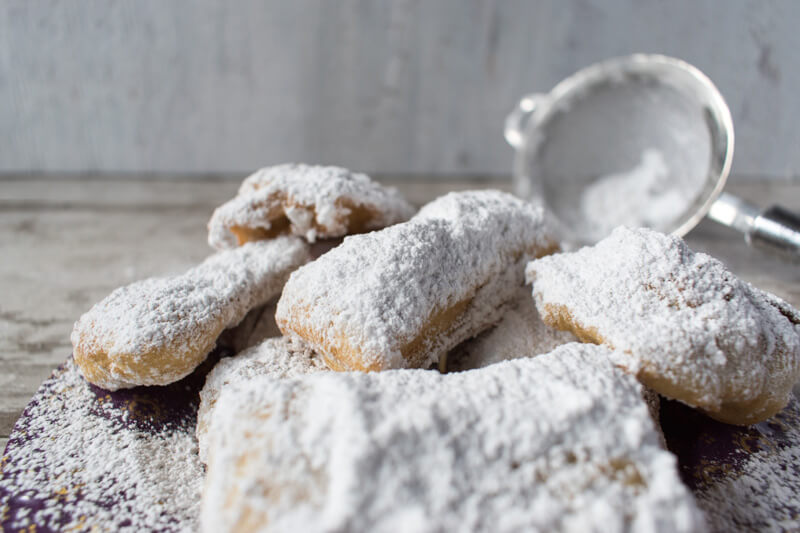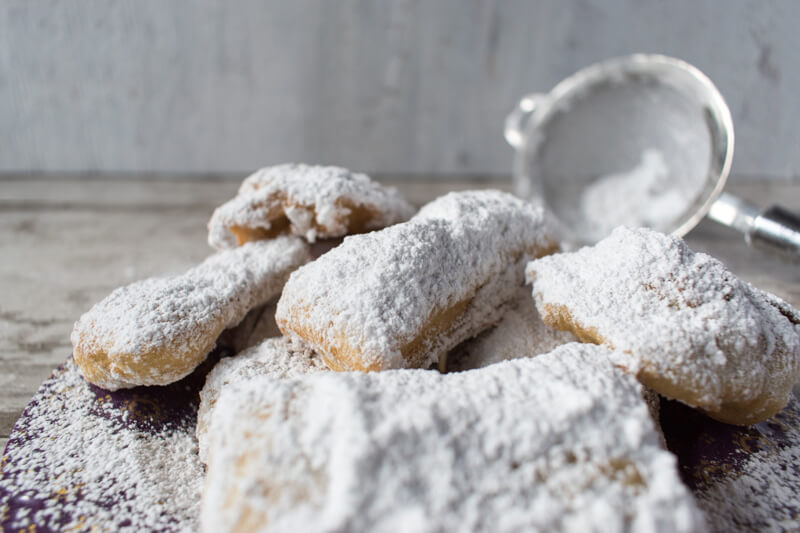 Almost any identifiably New Orleans menu item has a corresponding festival, but up until recently, one of the city's most iconic culinary treats was left without its own party. We're referring to the beignet: little fried pockets of doughy goodness ideally dusted with alpine levels of powdered sugar. Well, the beignet — the official state donut of Louisiana, if you were wondering — is no longer going without its own celebration thanks to the annual Beignet Festival, which returns for its fourth year in New Orleans on Saturday, October 5, 10 a.m. – 6 p.m.
The daylong party is free, and will take place at the Festival Grounds in City Park (4 Friedrichs Ave.). As you may expect, there's going to be a whole lot of delicious sweetness going on (and a fair bit of savory too). The festival benefits the Tres Doux Foundation, which funds programs and services for families impacted by autism. Beignet Festival founders Amy and Sherwood Collins created the foundation, and it uses the proceeds from the festival to create grants.
From traditional sweet treats swimming in powdered sugar to savory options bursting with seafood and cheese, Beignet Fest will feature more than 30 beignet dishes from some of New Orleans' best restaurants and food trucks. Like most New Orleans festivals, the festival also features live music, a kid's village, and the artist market. The VIP Experience buys you access to the front-of-stage viewing area and the bathrooms, plus a shaded tent with complimentary Cafe Du Monde beignets and beverages from 10 a.m. till noon, and complimentary Abita beer and Bulleit Bourbon happy hour from 2 to 6 p.m. ($40 for adults; $15 age 12 and under).
The musical lineup stretches for the whole day and includes Imagination Movers, Honey Island Swamp Band, Hot 8 Brass Band, Big Sam's Funky Nation, and more.
The fest offers more than just sweet donuts, of course. The past year's favorite, The Ruby Slipper Cafe, for example, had been offering cochon beignets smothered in pork debris (gravy), and bananas foster beignets along with Vietnamese coffee beignets. Katie's Restaurant has been doling out its delicious and generously sized crawfish beignets, while Loretta's Authentic Pralines featured BBQ chicken beignets and crabmeat beignets stuffed with lump crab meat (voted the Best Overall Beignet in the past). Fear not, however, Loretta's always brings its famous praline and chocolate praline beignets to the fest as well.
Oreo beignets from Luca Eats were the "Best Sweet Beignet" winners for two years in a row, while bacon and cheddar beignet from Howlin' Wolf Den was one of the past winners in the "Best Savory Beignet" category. There will be vegan and gluten-free beignets to accommodate every diet, and awards will be given in four categories once again: the "Best Sweet Beignet," "Best Savory Beignet," "Most Original Beignet," and "Crowd Favorite Beignet." Don't forget to vote for your pick!
The fest is kid-friendly, but no pets, please. General admission is $5 for adults and free for children age 12 and under. Feel free to bring (along with your appetite, of course) blankets and chairs, and don't forget sunscreen and maybe a hat as the Festival Grounds doesn't offer a lot of shade.
You can park along perimeter streets and anywhere in the park that isn't labeled "No Parking." Blue Bikes will have a docking area located near the main entrance to the Festival Grounds if you're considering biking. You can also hop on the Canal St. streetcar line. Get off at the end of Esplanade Ave. and Carrollton Ave., and follow the signage leading you to the entrance of the Festival Grounds.
For more information, visit BeignetFest.com or Beignet Fest on Facebook and Instagram at @BeignetFest.
Need somewhere to stay during your visit? Book a stay at a historic French Quarter boutique hotel at FrenchQuarter.com/hotels.
---
Related Articles