Things to Do in New Orleans This February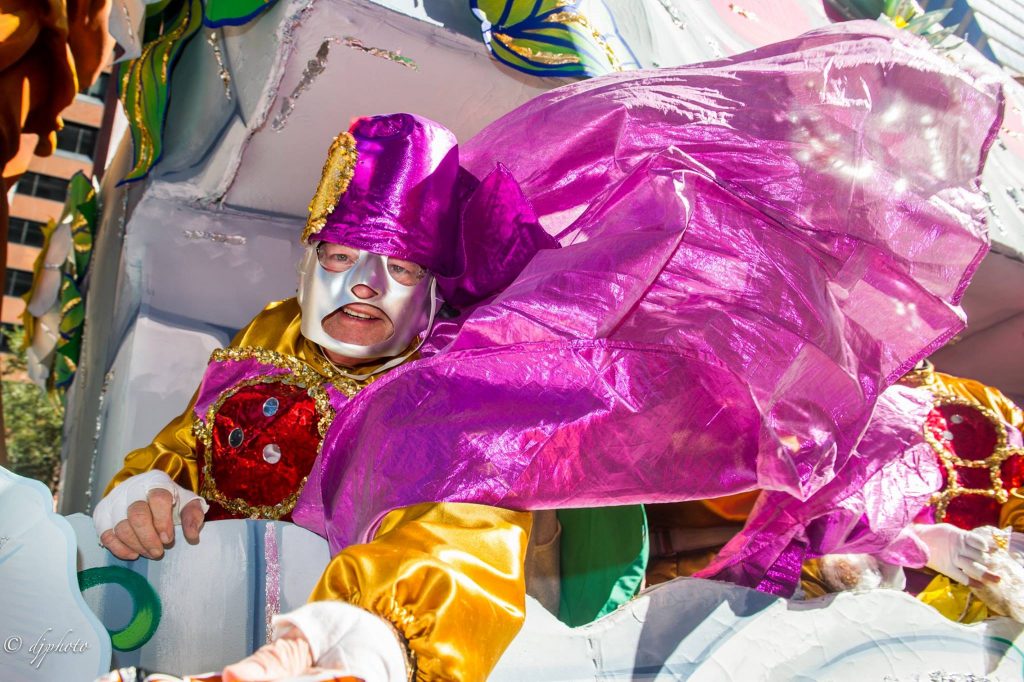 Photo by David Fary
New Orleans gears up for Mardi Gras this February, and there is a steady stream of events and entertainment coming down the pipe. Some upcoming highlights.
Alexandra's Lonely Hearts Club Band: Valentines Show
Local chanteuse Alexandra Scott leads her band in a sing along of the some of the saddest (and maybe most hopeful?) break up and make up songs of all times. A good date night for Valentine's Day, or a nice way of making yourself better if you don't have a date to share the holiday with.
Siberia, 2227 St Claude Ave 10pm, February 14
Krewe du Vieux & Krewe Delusion
Carnival season truly kicks of with these two walking parades, which consistently feature wild costumes and biting political satire. You may not want to take younger kids to these processions, as both krewes are known for incorporating adult humor into their floats and costumes.
Feb 11, 6:30pm
Dave Chapelle took a break from live performances for awhile, and the world suffered for his loss, but now his comedy is back with a vengeance. He'll be joined by Chris Tucker at the Saenger Theatre for three days following Valentine's Day.
Saenger Theatre, 1111 Canal St, Feb 15-18
Yonder Mountain String Band + G Love & Special Sauce
We love eclectic music acts in this town, and it doesn't get much more idiosyncratic than an evening with a talented new force in the bluegrass world (Yonder Mountain) followed by the band that made '90s funk-blues-hip-hop kind of a thing.
Joy Theater, 1200 Canal St, Feb 16
Carnival Parades!
On February 17, a glut of parades keeps the Carnival season rolling. The Krewe of Cork will march in the French Quarter and celebrate wine in all of its delicious forms. Later that evening, the krewes of Oshun and Cleopatra will roll Uptown starting at 6pm; both krewes are known for packing their processions with some of the best high school marching bands in New Orleans.
'tit Rex and Chewbacchus
Two of the most creative parades in the Carnival calendar roll on Feb 18. 'tit Rex lampoons the grandeur of older parading societies by rolling an entire parade of mini-floats, all while tossing out tiny throws. Chewbacchus celebrates science fiction, fantasy and general geekery with an ever-growing parade that incorporates some of the most stunning DIY floats, costumes and roving art installations this side of Burning Man. Both parades roll through Faubourg Marigny; Chewbacchus proceeds all the way down St Claude Ave through the Bywater.
'tit Rex rolls at 5pm; Chewbacchus begins at 7pm.
New Orleans' own dog parade is the most adorable event of the Carnival season. A veritable army of hundreds of pooches gets costumed up and trots through the French Quarter, accompanied by their owners, marching bands, and the collective 'Awwwwws' of thousands of delighted parade watchers.
Feb 19, 2pm