Things to Do in New Orleans This February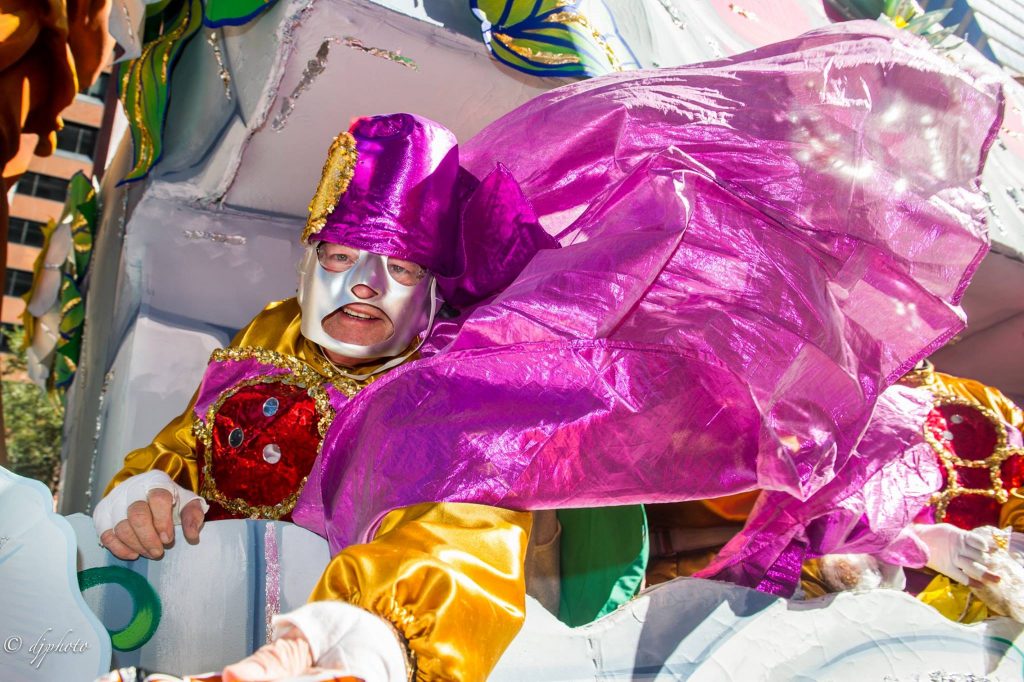 Photo by David Fary
Mardi Gras comes relatively February, and there is a steady stream of events and entertainment coming down the pipe. Some upcoming highlights:
Prospect 4
Contemporary art installations created by a tableau of some of the world's most respected artists will dot the city throughout the month of February. For a complete map and description of what to see, head here.
Feb 1-25; Various venues
Valentine's Day
To be fair, this is a worldwide holiday. But Valentine's Day in New Orleans – with her iron balconies, historical buildings, and the possibility of music on every corner – is a special kind of unique. Check out our Romantic Itinerary: How to Spend Valentine's Day in the French Quarter.
Carnival Parades!
On February 2, a glut of parades keeps the Carnival season rolling. The Krewe of Cork will march in the French Quarter and celebrate wine in all of its delicious forms. Later that evening, the krewes of Oshun and Cleopatra will roll Uptown starting at 6pm; both krewes are known for packing their processions with some of the best high school marching bands in New Orleans.
Two of the most creative parades in the Carnival calendar roll on Feb 3. 'tit Rex lampoons the grandeur of older parading societies by rolling an entire parade of mini-floats, all while tossing out tiny throws. Chewbacchus celebrates science fiction, fantasy and general geekery with an ever-growing parade that incorporates some of the most stunning DIY floats, costumes and roving art installations this side of Burning Man. Both parades roll through Faubourg Marigny; Chewbacchus proceeds all the way down St Claude Ave through the Bywater.
'tit Rex rolls at 5pm; Chewbacchus begins at 7pm.
New Orleans' own dog parade is the most adorable event of the Carnival season. A veritable army of hundreds of pooches gets costumed up and trots through the French Quarter, accompanied by their owners, marching bands, and the collective 'Awwwwws' of thousands of delighted parade watchers. Feb 4, 2pm
Mardi Gras Weekend
The most action packed weekend in the New Orleans calendar deserves its own full article on how to tackle the chaos. Well, we went ahead and wrote that article – check it out here.