New Orleans Fried Chicken Festival is Back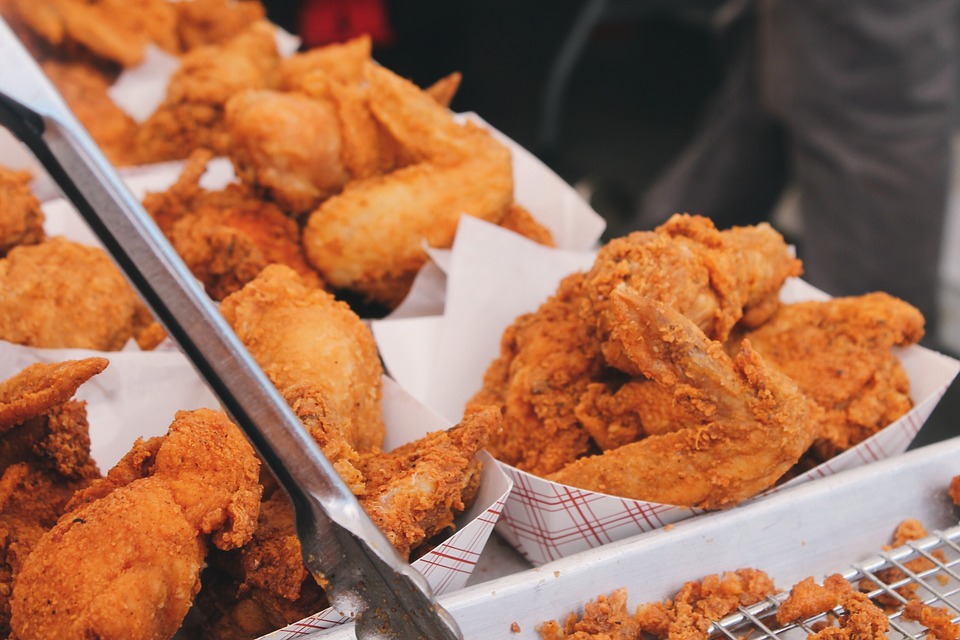 Last year, a writer for our sister site NewOrleans.me messaged the Facebook page for the"New Orleans Fried Chicken Festival." He quickly received a PM back from Louisiana native, musician and poet Bernard Pearce.
"This is just my fantasy page. It's not real."
"Fantasy page?"
"Yeah," he said, "for years I've just…wished there was a fried chicken festival."
Raising Cane's chicken fingers has made Bernard's dreams come true. Turns out New Orleans has room for just one. More. Festival. So long as said festival honors fried chicken.
Between Popeyes and the post-Katrina takeover by Brothers Food Mart, New Orleans actually does have its fried chicken game on lock. The two-day, 2017 Fried Chicken Festival, held Sep 23 & 24 in Woldenburg Park. aims to also showcase many variations on the bird from more than 30 singular local restaurants.
Some of the handpicked restaurants for the festival include Willie Mae's Scotch House, The Original Fiorellas' Cafe in Gentilly, and McHardy's.
The Fried Chicken Festival's musical lineup appears just as diverse and crowd-pleasing, from bounce queen Big Freedia to the zydeco sounds of Sean Ardoin & Zydekool. Funk comes courtesy of Big Sam's Funky Nation, and Kristin Diable will hold it down with all of the above.
Besides the diversity of musical acts, there's also going to be a diversity of cooked bird. While everyone is coming to Woldenburg Park to partake of the South's favorite fried treat – a meal that is, indeed, beloved around the world, from Japanese karaage to the Popeye's we know and love – don't forget that there are some major competitions on the line. At stake: a Fried Chicken Tenders Eating Contest and the Best Fried Chicken Contest; the latter will be judged by a team of national food writers, bloggers and critics.
Other features of the festival include a chicken and champagne VIP lounge (!), catered by the folks at Willie Mae's Scotch House (which, aside, produces a fried chicken so crispy, plump and juicy we are getting faint headed just thinking about it). Famed dessert parlor Sucre is running a Sweet Spot where you can layer the healthy decisions of a day of fried chicken with some local chocolates and baked goods (Go on. You're in New Orleans).
The Louisiana Federation for Children is running a Kids' Coop with face painting, karate demonstrations, space walks and more, and GoNOLA will operate a misting and cooling lounge. If you're not from around here, that's a necessity; there's a good chance the city will still be in the grip of summer heat in the late September.
Last year, the inaugural year of the festival, things got packed. A new venue near the Quarter, three stages, and more vendors will hopefully spread the crowds a little. Come with an appetite, but even if everything goes off with a hitch, bring patience as well; this is New Orleans, and folks love their chicken. We expect to see many tourists and local friends with a wing in their hands, and a smile on their faces.
The Fried Chicken Festival, presented by Raising Cane's, is free of charge, Sep 23 & 24, in Woldenburg Park.