The Rules of Mardi Gras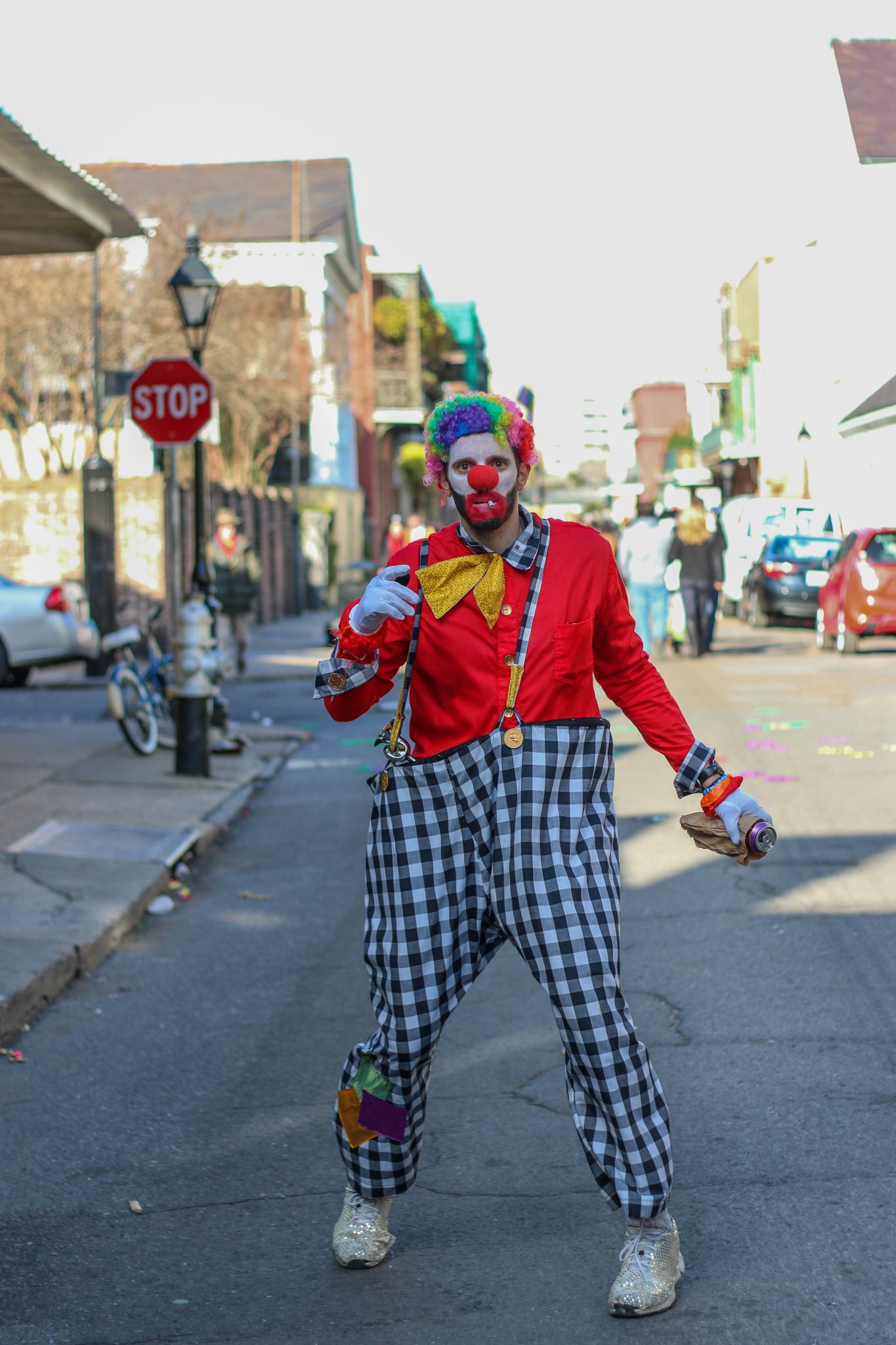 Photo by Lee Curran
We are approaching peak Carnival Time! There's a whole slate of parades to watch in the days leading up to Fat Tuesday. These are some things to keep in mind while gearing up for the revelry.
Keep in mind that we list both informal guidelines here as well as a few actual rules – i.e. "laws." In 2014, the New Orleans City Council passed a couple of ordinances related to Mardi Gras and the celebration thereof. The laws are meant to keep everyone safe and give everyone a fair chance of catching some good throws.
No Cans or Glass Bottles
As the night (or day) progresses, trash from the parades tend to pile up on the streets and curbs around the route. Glass bottles, as well as cans, are potentially dangerous when discarded on the ground. You can always pour your drink into a plastic cup, or order a hurricane from one of New Orleans many daiquiri shops.
Personal Effects Must Be 6 Feet from the Curb
It's totally cool to bring a backpack or cooler to a parade, but remember to store it a little off the curb. Those first few feet of grass or sidewalk are meant for everyone trying to enjoy the parade and catch beads. Also, occasionally, the parade floats have been known to jump the curb; your personal effects could be damaged in the event this happened.
No 'Saving' Spots
It's less prevalent today, but people used to rope off their "spot" along the parade route with chairs, trash cans, sofas, rope, yellow tape, whatever they could find. Today, this is strictly not allowed. New Orleans' finest will be around to make sure that the curb is fair game to all who attend the parades. If you want to have a good spot, you'll have to come early and wait in the spot to have it. Revelers usually show up at least two hours before the parade rolls.
No Nudity
You've probably seen or heard about the way some people come by beads. Police officers might be somewhat lenient about that sort of behavior on Bourbon Street, but it isn't tolerated along the parade routes. Keep all your clothes on until you get home from the parades. Contrary to popular belief, Carnival is overwhelmingly a family-friendly holiday. Many New Orleanians take their kids to parades, and a good rule of thumb is, if you wouldn't do something in front of kids in your hometown, you shouldn't do it here (exceptions to this rule include screaming, dancing and waving your arms like a wild person to score beads).
'Ain't No Place…'
One of the most famous Mardi Gras songs is the Benny Grunch classic, "Ain't No Place to Pee on Mardi Gras Day." As the saying goes, it's funny because it's true – or at least it can feel that way. There are some public restrooms along the parade routes – the most prominent ones are around Lafayette Square near St. Charles Ave. and Poydras St. You might think that you can sneak into a hotel or a restaurant, but those places strictly reserve their restrooms for guests or paying customers. If you don't want to wait in the long lines, some restaurants, bars, churches, or other businesses offer single-use or day-long bathroom passes. Don't try and do your business in public, as you will get in trouble if the police catch you (also, it's gross).
Next up: some unofficial rules. The cops won't come for you if you break these rules, but if you want to keep the peace with fellow parade-goers, it's a good idea to maintain good Mardi Gras etiquette.
Bead Rule No. 1
This is one of the spoken rules – don't pick up beads that have fallen on the street or ground. There are a couple of safety issues involved with this rule. Picking up a bead or throw from the street puts you in direct line of the tires of the tractors or one of the floats. Also, the streets of New Orleans during Mardi Gras can get…well, let's just say 'unsanitary'. Do yourself a favor and wait until you catch something in the air. There's plenty to go around.
Bead Rule No 2
For the "good throws" – most often big beads, but also stuffed animals, sparkly shoes, foam swords, etc. – you should never get in the way of someone else's catch. If the rider wants to throw you something from the float, they'll make eye contact with you, usually make an exaggerated "I'm looking at you" sign, and throw the beads in your direction.
Optional Bead Rule
This one is more good-natured than the first two bead rules. As the parade progresses, you must wear all of the beads that you catch. You'll look silly at the end of the night, but it will also be a mark of pride. The people with the most beads must've worked really hard to get all of them.
The Family Rule
As we say above, Mardi Gras is a family event. Many people make a day of big parades and their whole family, kids included. There are some places that are exclusively "Family Zones," that are usually located near the beginning of parade routes, but children are welcome everywhere. So, try your best to remain on something like good behavior – there might be kids nearby. Also, never reach over a kid to catch a throw – that's just mean.
And the Number 1 Rule of Mardi Gras, above any official and unofficial rules, is to have fun! Costumes are encouraged throughout the season of Mardi Gras. Put on your fanciest wig and glitteriest outfit and go out there and catch some beads!
Visit our Mardi Gras page for a listing of Mardi Gras parades, restaurants, nightlife, shopping, hotels, and more.