How to Dress for Mardi Gras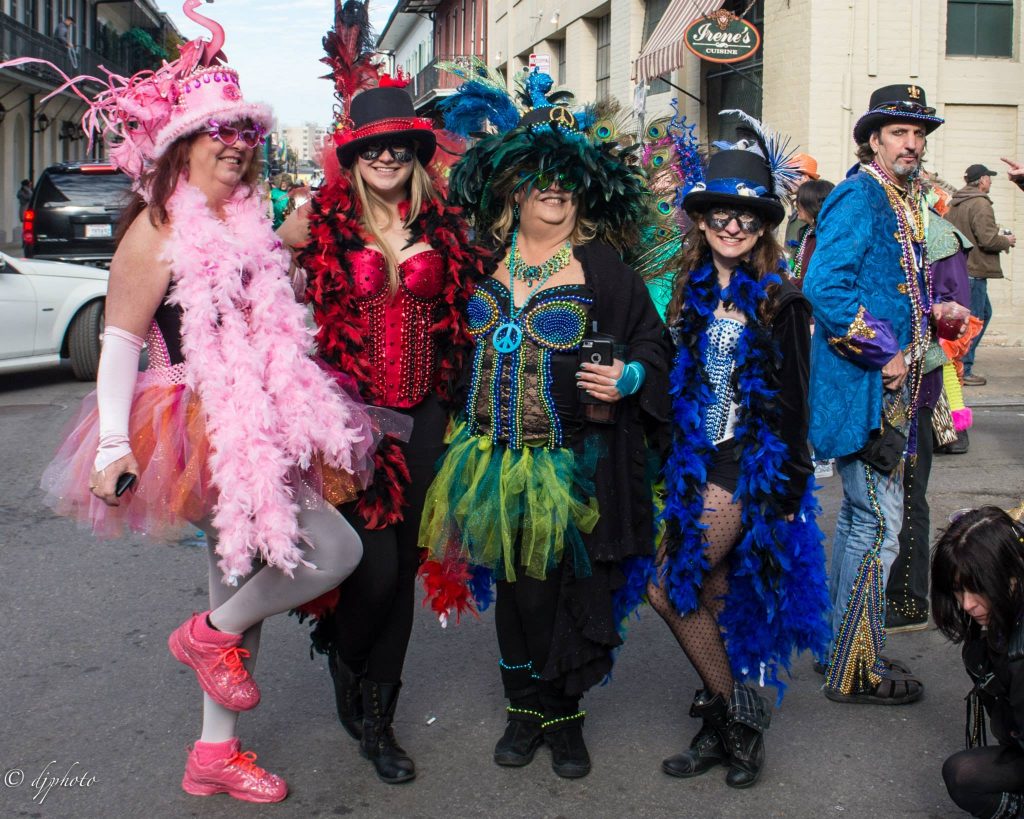 Mardi Gras Mode by David Fary
Costumes are to the Carnival season as peanut butter is to jelly – frankly, they're indispensable.
Practical Tips on How to Dress for Mardi Gras
If you want to really enjoy Mardi Gras, dress comfortably. You'll likely be doing a lot of moving around and you will not want to be bothered with shoes that hurt your feet.
The only thing predictable about New Orleans weather is that it's unpredictable. February temperatures have ranged from 48° to 65°. Dressing in layers would be wise. Also, be sure to check the weather. If there's any chance of rain, be sure to pack a raincoats, rain ponchos, umbrellas, and rain boots.
Anything goes for Mardi Gras, but if you don't want to wear a costume, you'll fit right in wearing purple, green, and gold.
Other Great Spots to Shop for Mardi Gras Costumes