Book A French Quarter Hotel
Break Out the Lederhosen: Oktoberfest Returns to the Deutsches Haus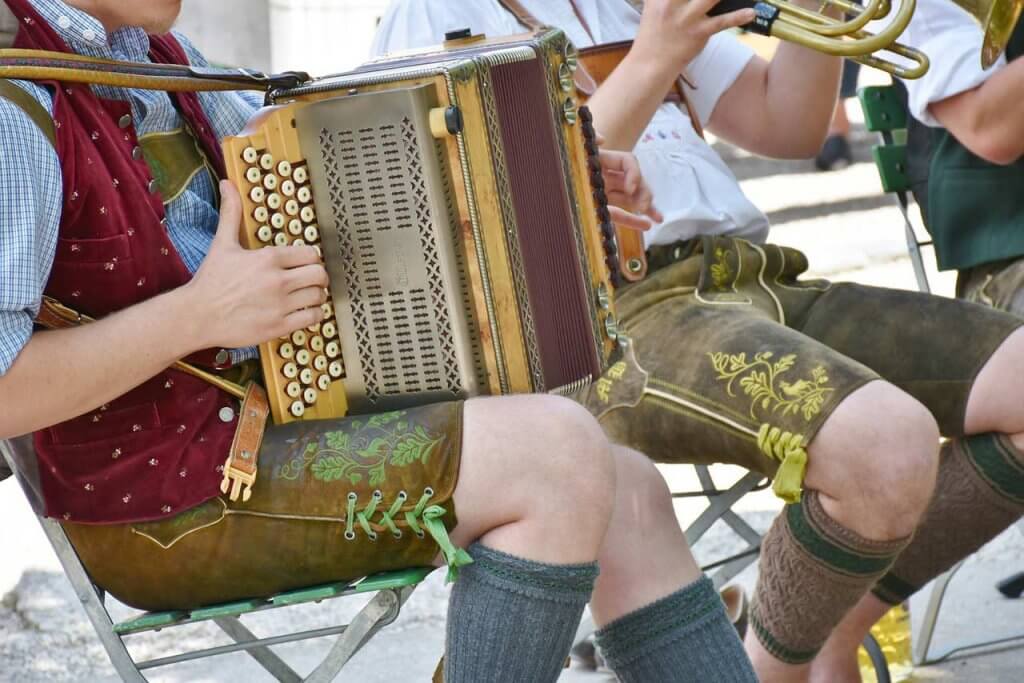 New Orleans throws its version of Oktoberfest over the three weekends in October at Deutsches Haus in Mid-City, to celebrate the city's rich German history with all the usual trappings, including authentic food and live music. There are other Oktoberfest events throughout the metro area, but the Deutsches Haus' one is by far the biggest. So, here's what you need to know about celebrating all things German, from the sizable contribution to the city's culture made by the German immigrants throughout the three centuries of New Orleans' existence, to beers and brats, and, yes, the chicken dance.
For the weekends of October 4-5, 11-12, and 18-19 (4-11 p.m. on Fridays and 1-11 p.m. on Saturdays), the recently built Deutsches Haus center in Mid-City, located just across the street from Bayou St. John at City Park (1700 Moss St.), will host the Bavarian-themed fun, replete with authentic food and music, children's activities, and other opportunities for the attendees to immerse themselves in German culture and traditions.
Food and Drink
It won't be Oktoberfest without such classics as brats, sauerkraut, German cheeses and pretzels, and desserts like strudel. Pair it with over 20 varieties of German beer, plus wine and schnapps, and you got yourself a feast. The event's organizers promise that the entrees will be a rotating selection of German specialties, so expect such delicacies as schnitzel, German meatloaf, sauerkraut, and flammkuchen (a German variation of pizza with white and creamy sauce). Not ready for brats or schnitzel? The fest will also serve the traditional American fest fare like fries and chicken nuggets.
Music, Activities and Events
The Deutsches Haus promises both local and out-of-state bands, and everything from yodeling to oompah to Schnitzelbank, a traditional humorous German song with audience participation. Daily activities will, of course, include the Oktoberfest must, Dancing Chicken, plus the daily Masskrugstemmen (beer-stein holding contest), the children's corner with arts and crafts called Kinderecke, a VIP room, a gift shop, and a historic exhibit.
Look for the Schnauzer parade and costume contest on Saturday October 12 (which, by the way, is open to all dogs), and the Dachshund races on Saturday, October 19. The New Orleans' darlings 610 Stompers are scheduled to join on the Schnitzelbank sing-along on at least some days.
Admission and Tickets
Daily admission to Oktoberfest is $8 and free for children under 12 years old. Tickets can be purchased on-site, cash only (there are ATMs on-premises). Another option to order the early-bird tickets online (good for one use on any one of the days of the fest; $7).
Getting There
The Cabrini High School Dad's Club (3400 Esplanade Ave.) is offering parking for $10 per day, and it's just a short walk away from the fest. There's also parking on-site ($20) but it's limited. You can't park on the banks of the bayou, but there should be a fair amount of street parking in the neighborhood around Esplanade Ave. Better yet, if you bike, the fest offers free bike parking just inside the Moss Street gate closest to Esplanade.
If you're traveling from the French Quarter, the streetcar that runs on Canal St. has its final stop by the City Park/Art Museum, and it's about a six-minute walk to the fest from there. The #90 Carrollton Ave. bus stops right in front of the Deutsches Haus, and the #91 Jackson-Esplanade bus will get you to Esplanade Ave. and Moss St. (a four-minute walk or so to the Deutsches Haus).
So, break out your lederhosen, dress up your dog, bring the kids, and enjoy some Bavarian-inspired fun!
Are you looking for a place to stay when you're in New Orleans this October? There's no place better than a French Quarter hotel. Visit FrenchQuarter.com/hotels to see our top picks.
---
Related Articles