The Best Happy Hours in the French Quarter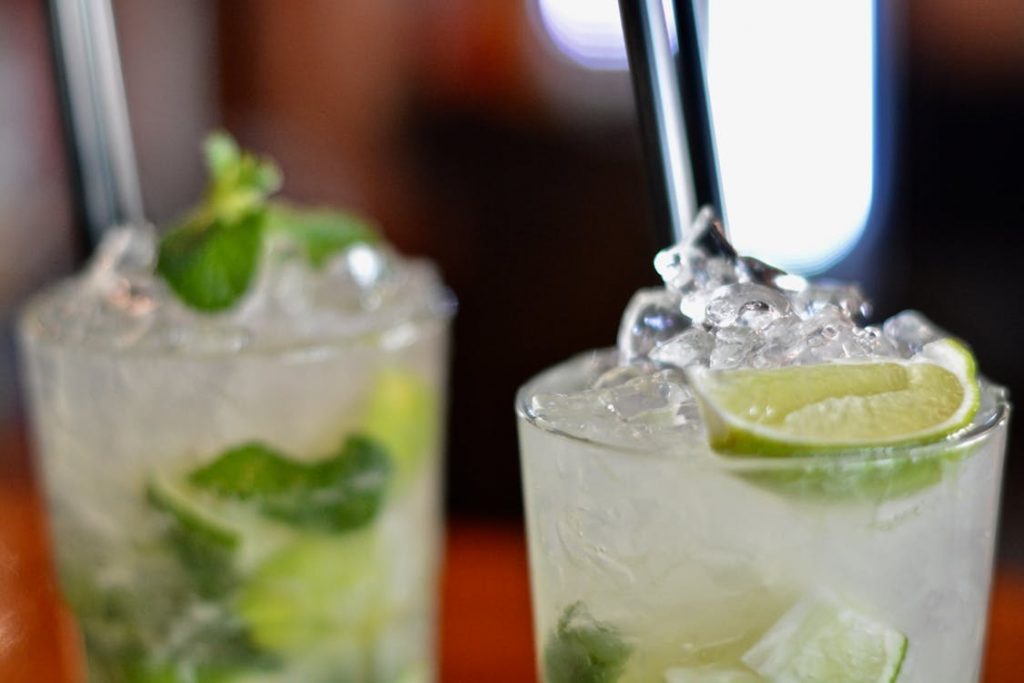 Looking for bargain-priced drinks? New Orleans is full of them. You could order the "3-4-1" specials on Bourbon Street, but these deals generally prioritize booze quantity over quality. Fortunately, if you're willing to venture outside of peak drinking hours, the world is your oyster (sometimes literally, as Red Fish Grill and Bourbon House offer oyster-centric happy hours).
Here are a few can't-miss happy hours in the French Quarter. The prices are low, but your spirits will be high.
337 Chartres Street
Happy hour 11 a.m. to 6 p.m. daily during summer months
To paraphrase Huey P. Long, who called himself the Kingfish, every man is a king during happy hour. Get half off all beer and wine by the glass throughout Kingfish's exorbitantly long happy hour. From 3:30 p.m. to 6 p.m., $5 small plates join the party (think gumbo, cracklins, steamed buns and boudin balls).  The pressed-tin ceilings, large windows and brick walls give Kingfish an appealingly antiqued vibe.
1113 Decatur Street
Happy hour 3 p.m. to 6 p.m. weekdays
The rustic rum-based cocktail destination is helmed by Neal Bodenheimer, who pioneered New Orleans' craft cocktail scene in 2009 when he opened Cure on Freret Street. Happy hour prices hover around $6 for cocktails and food. Try a rum old fashioned and triple-pea hummus with yucca chips in the weathered courtyard.
219 N Peters Street
Happy hour 4 p.m. to 7 p.m. weekdays
Daiquiris are a must while in New Orleans, and if you're looking for one that's not laden with sugar and artificial flavorings, try the craft daiquiris at St. Lawrence, which are mixed with seasonal fruits and herbs. Plus, they're $2 off during happy hour, as is wine and draft beer.
616 St Peter Street
Happy hour 2 p.m. to 5 p.m. daily
Sip or snack on the second-floor balcony of this elegant bistro perched on the edge of Jackson Square for an experience that feels like a million dollars—but costs less than a Hamilton. Calimari, truffle fries and select wines, beers and classic cocktails are only $5 each.
800 Bourbon Street
Happy hour 4 p.m. to 8 p.m. daily (and more)
At this high-energy, two-story gay dance club, a better question to ask is, "When is it not happy hour?" That's because patrons enjoy bargain prices on well drinks and domestic beer almost anytime outside of prime clubbing hours. Happy hour runs from 4 p.m. to 8 p.m. daily, and then kicks in again from 2 a.m. to 8 a.m. Monday through Thursday.  (Not to overload you, but it's also happy hour from 8 a.m. to 4 p.m. Monday through Thursday.)
725 St Louis Street
Happy hour 4 p.m. to 7 p.m. daily
Formerly Antoine's dining room, Hermes Bar retains the grand dame's luxurious feel. During happy hour, sip $4 house brand cocktails and house wines, or get an imported beer for $3 and domestics for $2. Order Creole gumbo from Antoine's and eat sitting at the Hermes bar—it's a low-key way to partake in an elegant, 175-year old tradition.