Book A French Quarter Hotel
Things to Do in New Orleans This April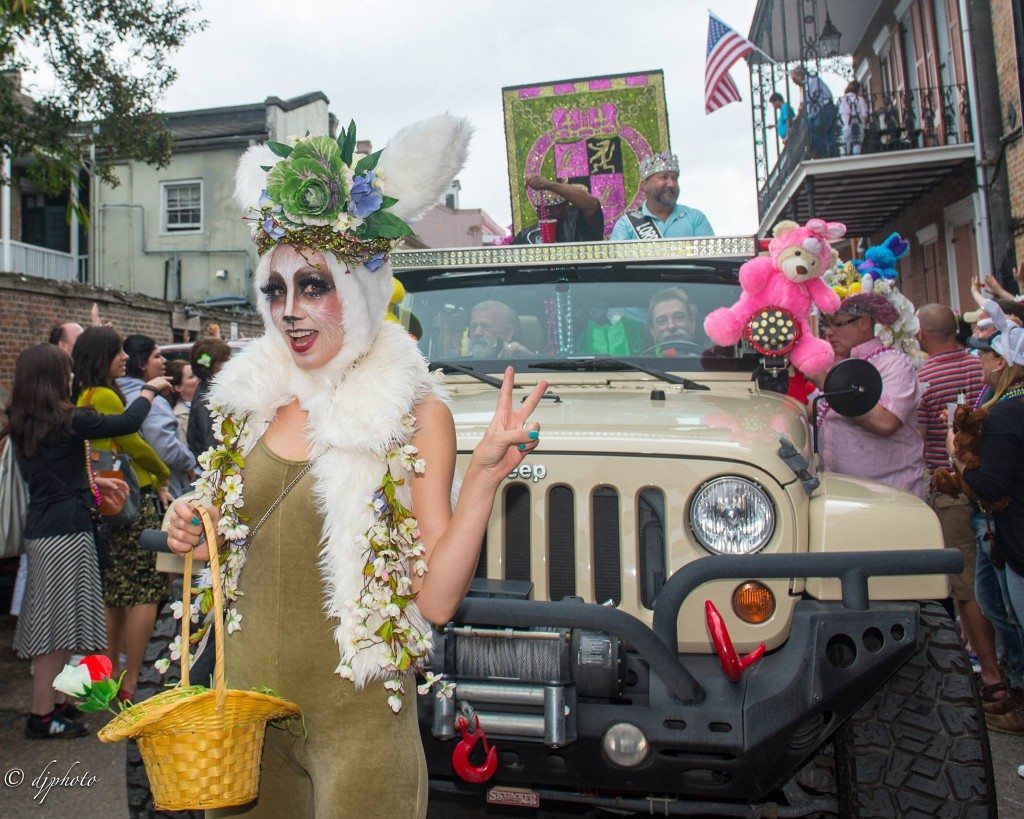 Photo by David Fary
April is one of our favorite months in New Orleans. Between the usually warm winters and super-hot summers, April sits in the New Orleans climatic sweet spot. It's sunny and you can wear shorts on most days, but it's not impossibly hot yet. Come evening, when the thermometer starts to dip into the 70s, the air feels something like perfect.
Then there are the festivals, of course. In New Orleans, April is considered the start of festival season, which lasts from now and into the dog days of summer. On almost every weekend (and during the mid-week as well), you'll find outdoor concerts, parties, live performances, and general revelry just dripping out of the city.
Plus, spring just brings out the love in people. Folks get down, hang out, and are just that much more at ease. In a city nicknamed the Big Easy (you'll never catch us using that term, but we accept it is a title New Orleans must live with), that's saying something.
Oh, there's one other great thing about April: crawfish. Sure, they're usually in season by March, but April is when the boils really start becoming a common sight citywide.
Here's how we do April.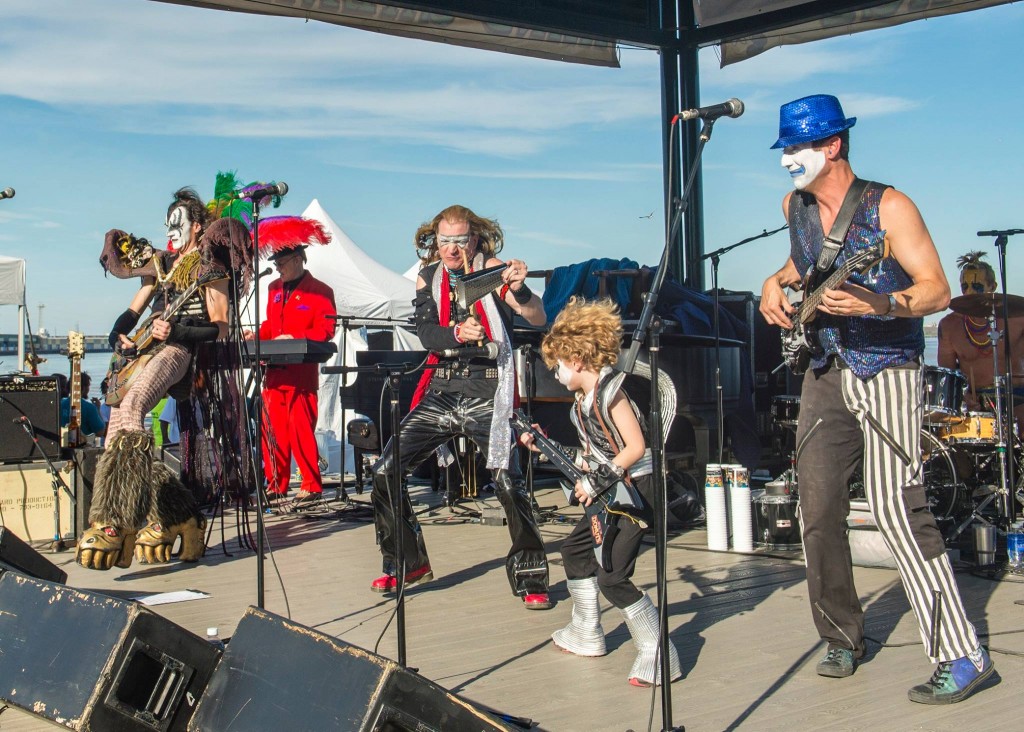 Bag of Donuts by David Fary
French Quarter Fest
French Quarter Festival is the largest free musical event in the New Orleans calendar, and according to organizers, the largest free music festival in the USA. For many, it has become a less crowded, less expensive alternative to the Jazz & Heritage Festival.
With that said, it's not really fair to describe French Quarter Fest in relation to Jazz Fest. French Quarter Fest stands strongly on its own merits, rocking the city with a fantastic lineup of musicians and an unbeatable setting.
That setting is, as you may have guessed from the name, the French Quarter itself. Unlike so many music festivals around the world, French Quarter Fest eschews a huge grassy space for city streets. And in this case, said streets run through one of the world's architectural preservation treasures. The festival goes off during the second weekend of April, which tends to come with gorgeous weather.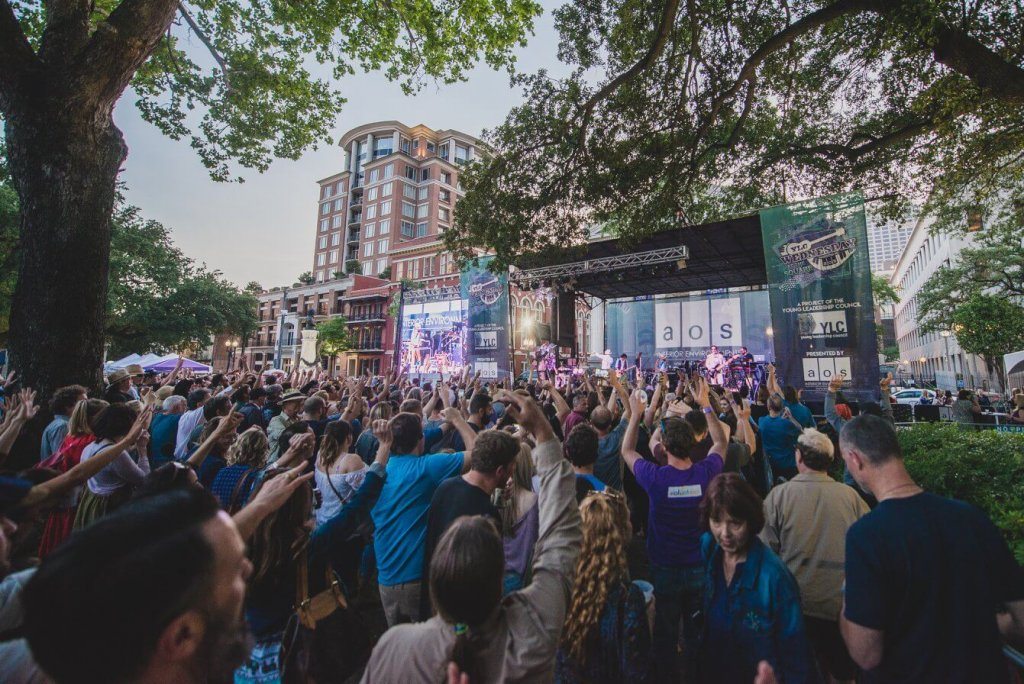 Photo courtesy of YLC Wednesday at the Square on Facebook
Wednesday at the Square
Free music? Good weather? Food stalls? Good folks? All this and more at Wednesday at the Square in downtown New Orleans, which continues in April with performances by Irma Thomas, Kermit Ruffins, Marc Broussard, Deacon John, Big Sam's Funky Nation, and Flow Tribe, among other acts. The concert series kicks off in Lafayette Square; music lasts from 5 p.m. until roughly 7-7:30 p.m.

Photo courtesy of Crescent City Classic on Facebook
Crescent City Classic
This annual 10K run is one of the largest athletic events in New Orleans, partly because the race is open to all, and as a result tends to attract a wide swathe of runners, from casual beginners to world-class runners. You do have to register to run; the cost is $40 for the military and $45 – $55 for everyone else, and you can register here.
The Classic is also notable for its route, which takes in some of the best cityscapes New Orleans has to offer. Runners take off from Jackson Square, run through the French Quarter and the Tremé, then up Esplanade Avenue — one of the most beautiful streets in the nation — all the way to City Park. If you're around on the day of the run (Saturday, April 20), you'll likely see crowds lining the route, but try not to drive anywhere near the running path, as roads will be blocked off.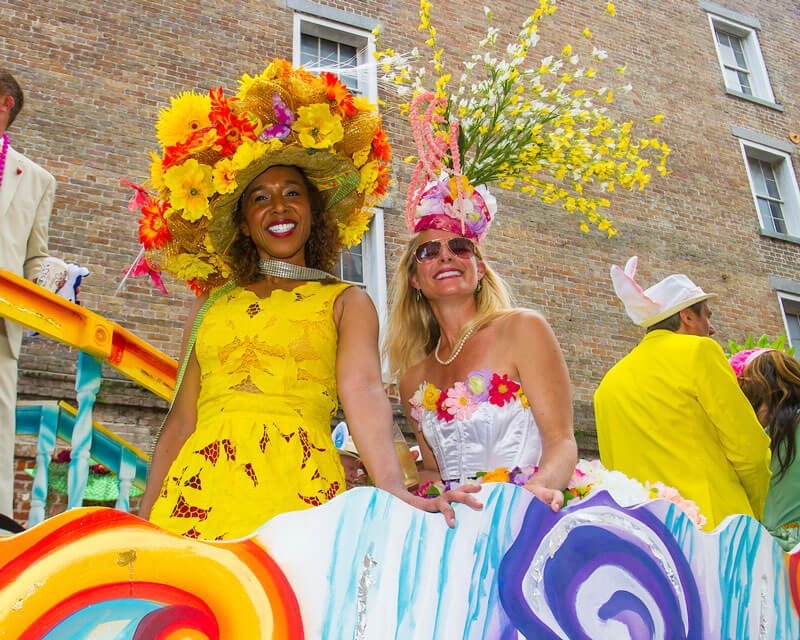 Photo by David Fary
Easter Parades
New Orleans is one of the most Catholic cities in the country, and it celebrates Easter in a big way, although that celebration isn't always as traditional as one might guess. Long story short: When the 40-day Lent period of fasting ends, New Orleans says, "OK, that was enough self-denial" and throws three big parades. Why? Because New Orleans.
The first parade of the day begins before Easter Mass services have even begun. Starting at 9:45 a.m., the Historic French Quarter Easter Parade winds its way from Antoine's Restaurant to St. Louis Cathedral in Jackson Square via classic convertible cars and mule-drawn carriages. When the parade arrives at the cathedral at 11 a.m., Easter Mass begins. Following services, folks prim and pose in Jackson Square, showing off their best Easter duds, before heading back to Antoine's to break their Lent fasts like nobody's business.
This procession is followed by the Chris Owens French Quarter Easter Parade, featuring the Crescent City's own grande-dame diva of singing, dancing, and general fabulousness, Chris Owens. She will proceed, along with a small army of attendants, atop a float built for a queen, rolling from Canal and Bourbon streets to her nightclub and performance venue at 500 Bourbon St. If you've ever wanted to see what happens when cabaret gets mashed up with New Orleans parade culture, also involving the Easter Bunny in the process — well, here's your chance.
The final parade of the day is the Gay Easter Parade, which rolls at 4:30 p.m. This one is also a family-friendly affair, and has been a long-standing tradition of the New Orleans LGBT community. The paraders will march with floats and horse-drawn carriages, rolling by many of the French Quarter's most storied gay businesses. Bring the kids to this one, as the Gay Easter Parade is famous for its generous throws and elaborate costuming.

Crawfest
One of the surest signs of spring in New Orleans is the presence of crawfish on menus and at boils across the city, and one of the surest signs that crawfish are back in season is Crawfest. Held on April 6 this year, this party, sponsored by Tulane University, features some 20,000 pounds of crawfish, thousands of pounds of vegetables, two main stages, a bunch of bands, and a heavy student presence. With that said, all are welcome — it costs $15 to get in, and kids 12 and under enter for free. (The fest is also free to Tulane students, with a wristband.) Crawfest kicks off on Tulane's campus in Uptown, New Orleans.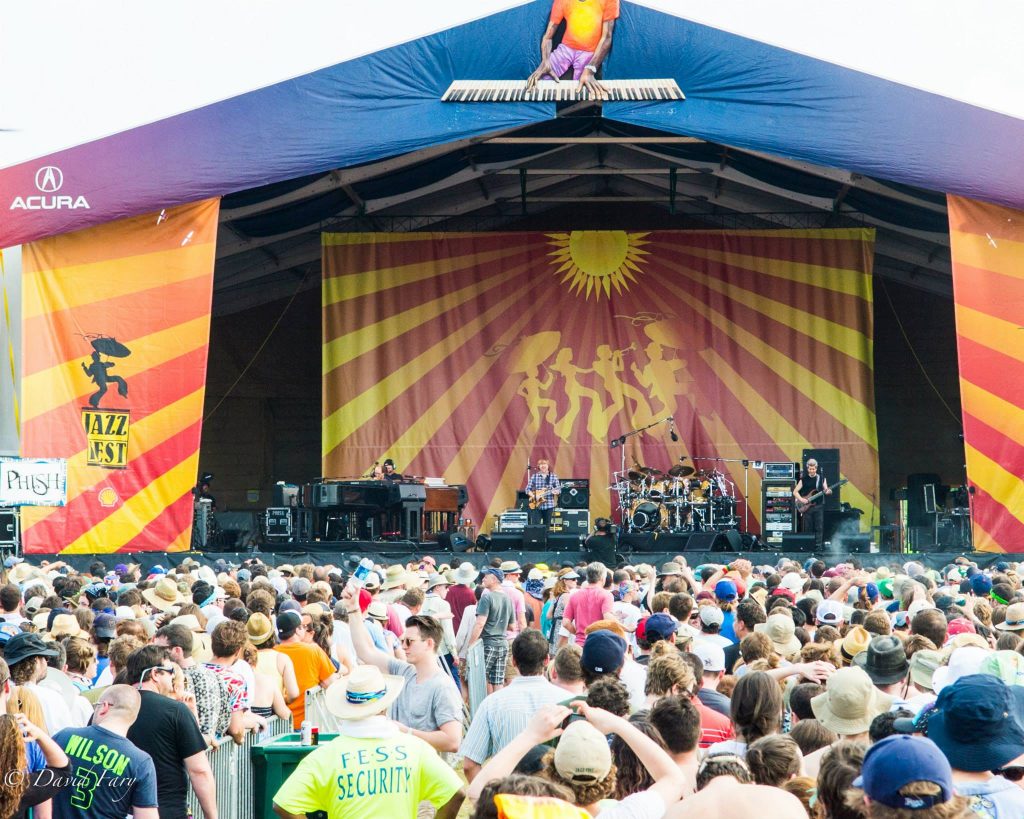 Photo by David Fary
Jazz Fest
The biggest musical festival in the best music city in the USA is one of the marquee events of the New Orleans calendar. For the last weekend in April and first weekend in May, the city hosts hundreds of bands and thousands of tourists, who stream into the Fairgrounds from around the world. Dozens of food vendors will show off the best of local cuisine, while artisans create and trade Louisiana crafts. On the days between the weekends, some of the world's great musicians will be partying (and often, playing) all around the city.
Jazz Fest is a giant event, and in some ways, all of the bands, shows and sheer entertainment options can feel intimidating. Yet once you find your favorite stage and preferred food vendor, and sit down with a cold drink and the breeze blowing across the Fairgrounds, it can also be very intimate — a means of annually connecting to New Orleans at a deep level that is exacerbated by the warm spring sun of April.
If you're planning a stay in New Orleans, be sure to check out our resource for French Quarter Hotels.
---
Related Articles