Book A French Quarter Hotel
Exploring St. Louis Cemetery No. 1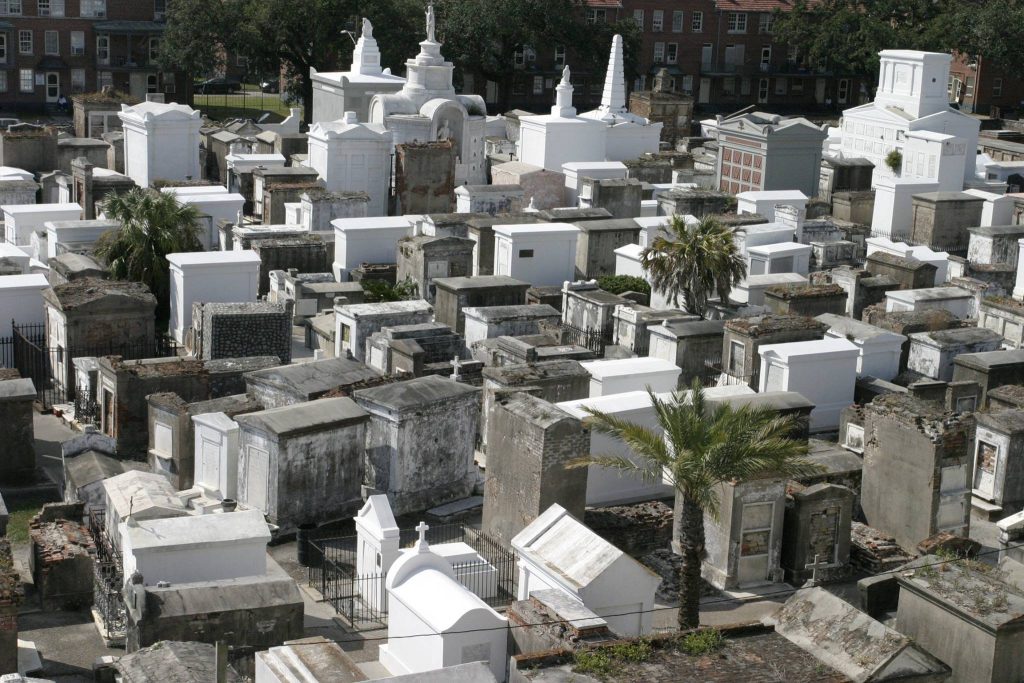 Photo courtesy of Cemetery Tour New Orleans at Basin St. Station on Facebook
Former New Orleanian William Faulker famously wrote, "The past isn't dead and buried. It's not even past." Nowhere is this truth more evident than in St. Louis Cemetery No. 1. In this storied "city of the dead," elaborate, crumbling above-ground graves hint at the stories of the larger-than-life personalities entombed within. As is true for many places in New Orleans, the veil between past and present feels very thin here.
It's no wonder St. Louis Cemetery attracts more than 100,000 visitors each year. Some come to see the final resting place for Voodoo Queen Marie Laveau, while others come to tend the graves of loved ones interred within (St. Louis Cemetery remains an active gravesite). Still, others come to experience the city's living history via a stroll through its oldest cemetery (St. Louis Cemetery was built in 1789). Regardless of your motivation, a trip to New Orleans wouldn't be complete without visiting St. Louis Cemetery No. 1.
One caveat: Unlike most other New Orleans cemeteries, St. Louis Cemetery No. 1 is accessible only via the official, guided, licensed tour. That's because the cemetery has been subject to much vandalism over the years. The tour tickets are $25 for adults and $18 for children. Tickets are available here: https://cemeterytourneworleans.com/.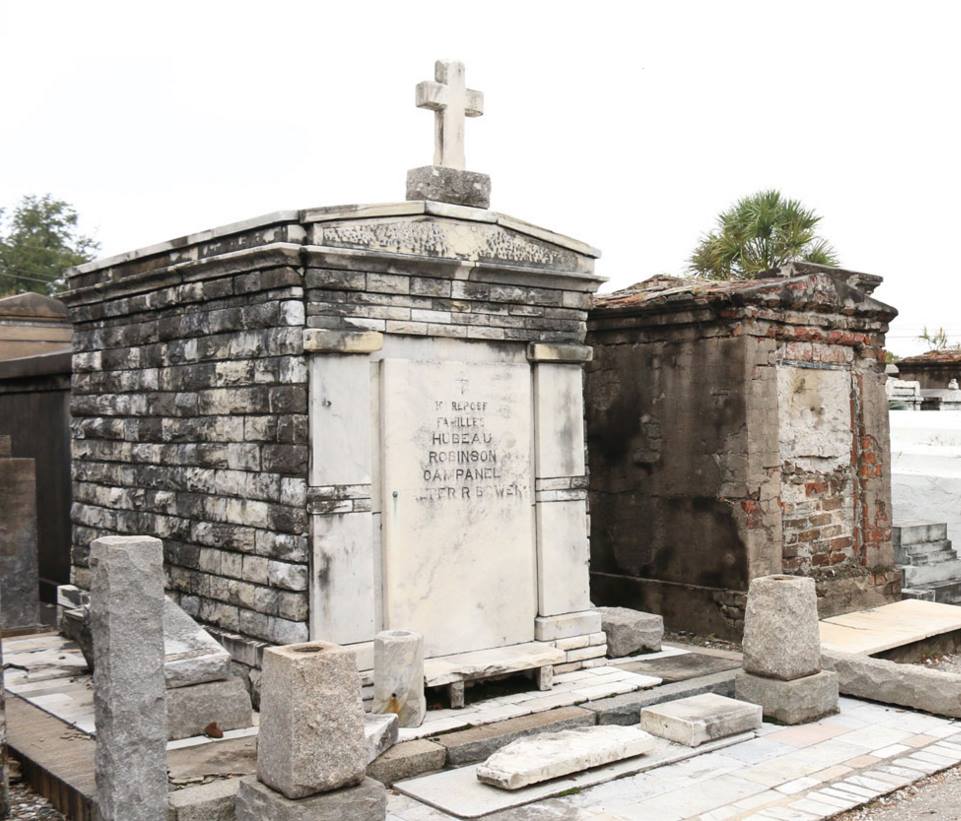 Photo courtesy of Cemetery Tour New Orleans at Basin St. Station on Facebook
Here's what to know (and a few things to look out for) before you go.
Dress for success
We'd be lying if we said New Orleans' hot, humid subtropical climate never got the best of anyone. Any experienced tour guide will tell you they've had a tourist overheat. Why? It's simple: The sun is intense, there's very little shade in the cemetery, and the oven vaults block any semblance of a cool river breeze.
That's why proper preparation is key, especially if you're visiting during the warmer summer months. Bring a bottle of water, dress lightly, and don't forget the sunblock. You may notice a few savvy tour guides sporting both wide-brim hats and parasols to block the sun. Properly prepare for the heat, and you'll be able to get the most out of your visit.
It should go without saying that you mustn't touch or desecrate the tombs, drink alcohol, or smoke in the cemetery. Photographs, on the other hand, are welcome — and your tour guide will be happy to snap a picture of your group.
With that in mind, here are a few things to know and prominent gravesites to watch out for.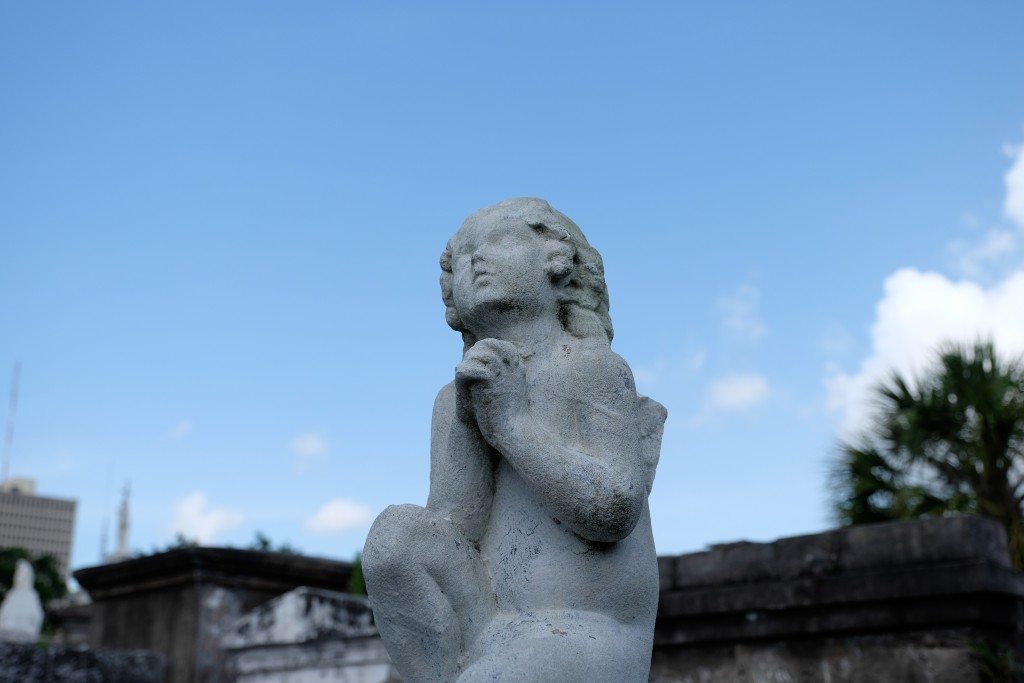 Photo by Kathryn Valentino
The story behind the Cities of the Dead
Above-ground burials are just one of New Orleans'  idiosyncrasies, but they don't exist solely for the sake of uniqueness. The city's high water table makes in-ground burials impossible — a coffin buried underground simply floats back up to the top.
Once located at the marshy city limits, St. Louis Cemetery is now near the center of the city, thanks to the draining of the swamps, which permitted people to settle beyond the French Quarter.
One of the first things you'll see when you enter St. Louis Cemetery No. 1 is a bank of "oven vaults" or "wall vaults" to your left. These tombs stack gravesites, filing cabinet style, one above the other. Glance at the ground, and you'll see some graves are only partially visible — the rest are below the earth, evidence that New Orleans is gradually sinking.
Many oven vaults house the remains of countless family members. After a body is interred, it is left undisturbed in the grave for a period of one year and one day. At that point, the remains may be pushed to the back of the tomb, leaving room for another body to be interred. Other families prefer to collect the remains, placing them in a muslin bag.
If you wish to be buried in this famous graveyard, you can make it happen, but it's going to cost you. It's not unreasonable though when you consider the people who will become your neighbors for eternity. They include…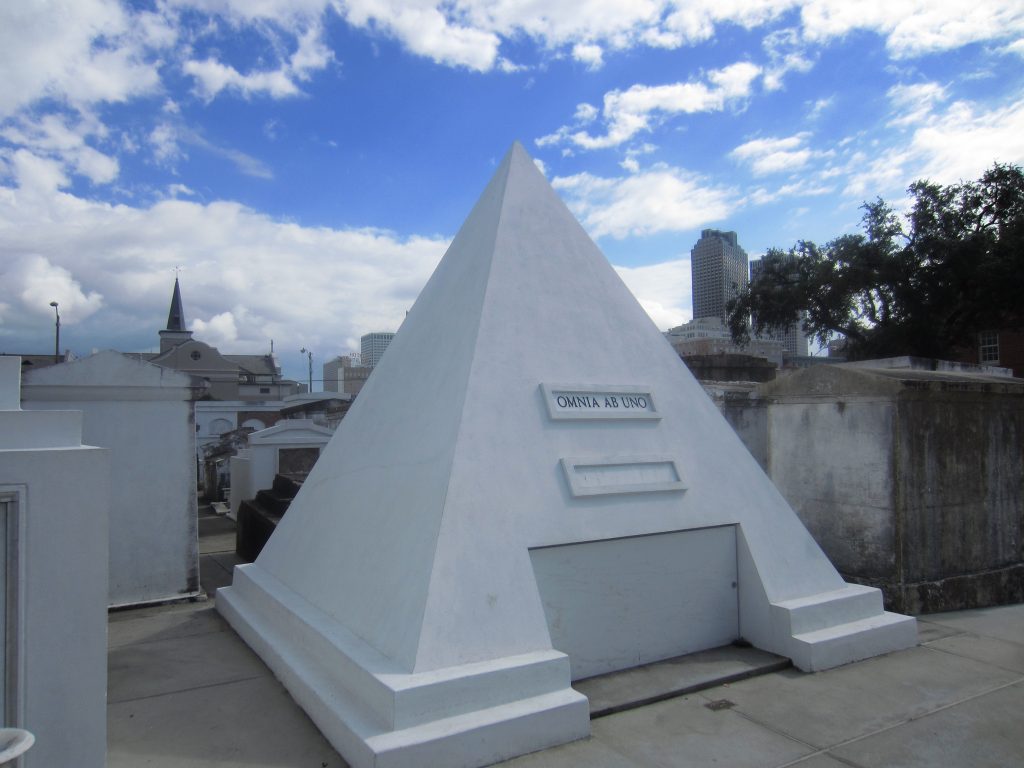 "The future tomb of Nicolas Cage" – St. Louis Cemetery No. 1 by Nelo Hotsuma
Voodoo Queen Marie Laveau
Born in 1801 in the French Quarter to a Haitian mother and white father, Marie Laveau gained prominence as a Voodoo practitioner. The beautiful young woman was also a hairdresser to the wealthy, learning many beauty tricks and herbal remedies from her mother.
She was known for her caring and benevolent heart, as she nursed many people who suffered during the yellow fever epidemics of the 19th century. She saved countless lives, and to this day, people think of her with gratitude.
Many believe she continues to work her magic from beyond the grave. That's why you'll see faint triple XXXs etched into her grave — a practice that is actively discouraged — or trinkets such as bobby pins left in threes. (Bobby pins and hair clips are an homage to Laveau's past work as a hairdresser.)
Homer Plessy
In June 1892, Homer Plessy challenged segregation laws when he refused to disembark from a "whites only" train car at nearby Press Street. (A train still runs on those tracks today.) Plessy was convicted of breaking the law, and the case moved to the Supreme Court. In 1896, the "separate but equal" mandate was ruled constitutional, setting the stage for years of segregation and oppression. But the seeds of the civil rights movement also had been planted, thanks to Homer Plessy.
Nicolas Cage
Wait, he's not dead yet, you might point out. You're right. Nicolas Cage is 59 years old (in 2023) and seems to be in good health. However, he's thinking about the future, which is one explanation for why he purchased a gleaming white, nine-foot pyramid inscribed with the Latin phrase "Omnia Ab Uno" (All from One).
The gravesite has baffled news outlets worldwide, whose reporters have come up with many different conspiracy theories. Among them: Cage is a closet Voodoo practitioner; Cage has Illuminati ties; Cage is an immortal who will entomb himself for a century before re-emerging; Cage has stored his wealth in the tomb.
Nobody really knows why he chose a tomb that's so incongruous with its surroundings, but we do know it's a very eye-catching construction, and that Cage evidently loves New Orleans.
Are you planning to spend some time in New Orleans soon? To stay close to all the action, book a historic boutique hotel in the French Quarter at FrenchQuarter.com/hotels today!
---
Related Articles