New Year's Eve in New Orleans: What To Do and Where To Stay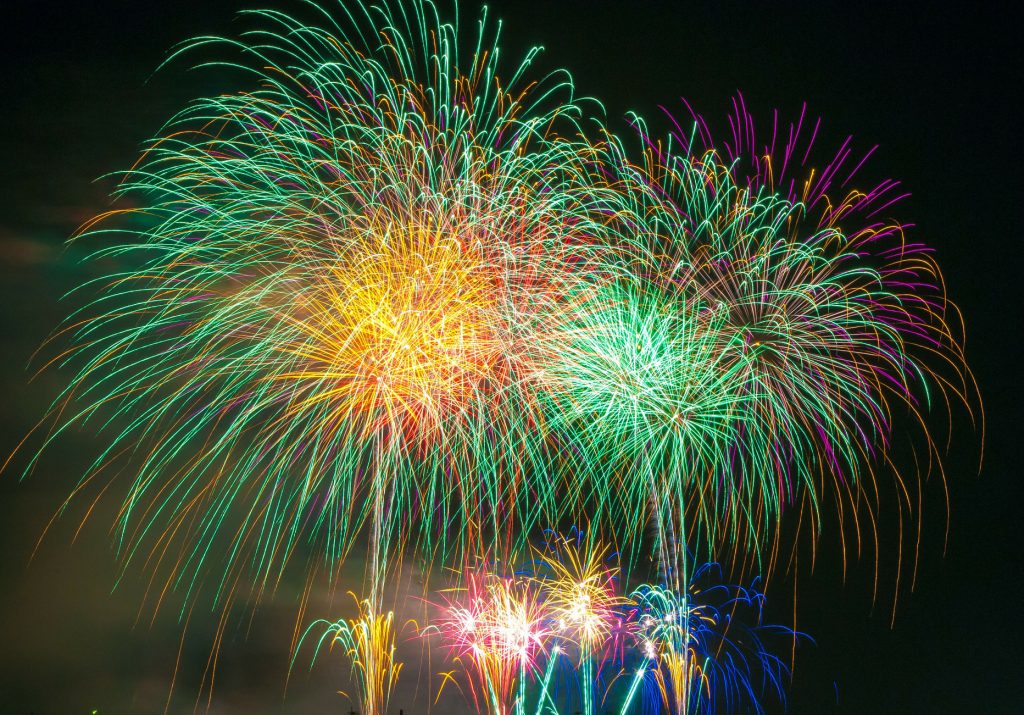 From fireworks to balcony bashes, here's how to celebrate New Year's Eve in New Orleans
It should come as no surprise that New Orleans does New Year's Eve quite well; both the city and the holiday are closely tied to celebration, public revelry, and good fellowship. But many visitors may not expect how possible it is to have an intimate, (relatively) quiet New Year's Eve in New Orleans. Of course, there are big celebrations within the French Quarter, but even in that storied neighborhood, a night out on December 31st can be both as raucous or as chill as you please.
Note that in New Orleans, the evening of the 31st is not a guaranteed chiller. While there have been New Year's Eves in New Orleans characterized by heavy coats and cold winds off of the Mississippi, there is a chance the weather will be temperate, and even a little muggy (the latter scenario potentially exacerbated by crowds). The point being: bring cold weather clothes but don't be surprised if you don't need them.
As the first day of 2018 – and the city's Tricentennial birthday – approaches, the city is doing all it can to properly finish off 2017. For the second year in a row, Dick Clark Rockin' New Year's Eve production is hosting its official Central Time Zone party in New Orleans in 2017. The show will be coordinated with parties in New York and Los Angeles, plus the 12th Allstate Fan Fest, which will be held near the Jax Brewery. Because it's not a Dick Clark party without something dropping, the fleur-de-lis drop off of Jax Brewery will be live cast.
Here are some of our picks for what to do with your New Year's Eve in New Orleans.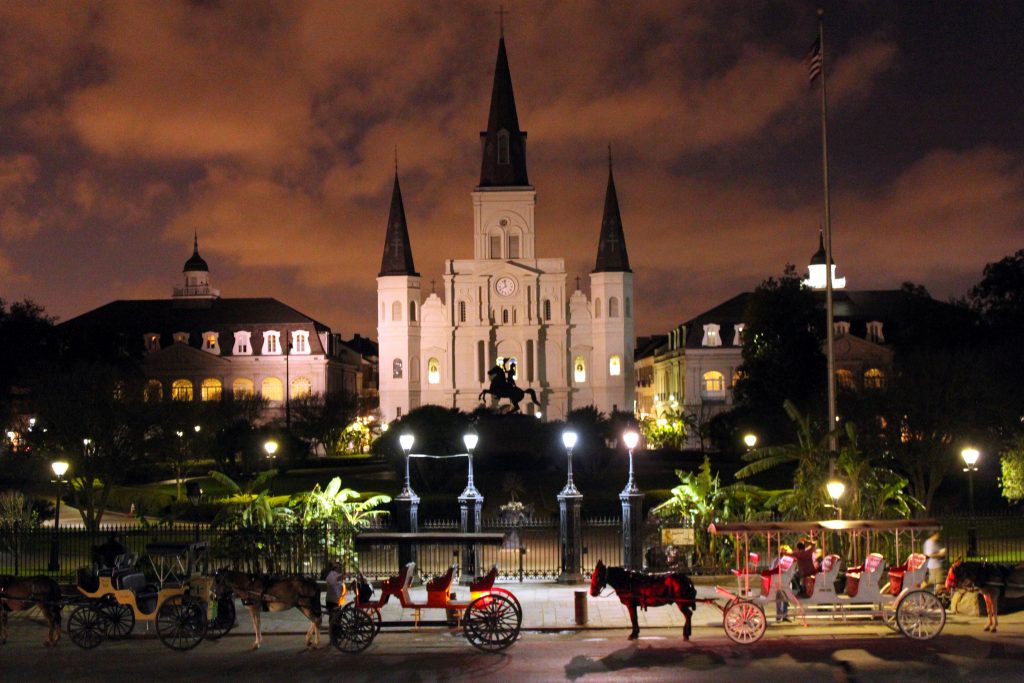 Photo: Saint Louis Cathedral by Prayitno
This is the big, obvious New Year's activity in New Orleans – our version of the Times Square ball drop (although to be fair, the actual ball drop is a fleur-de-lis drop, and that event has a party all of its own, within the Jax Brewhouse. The filming of Rocking New Year's Eve amplifies the Times Square vibe. Jackson Square is the central green and public meeting space of the city of New Orleans, and is always a linchpin for local events.
This year, as in years past, admission to the square is free, although you'll want to show up early in the evening if you don't want to be crowded to the edge of the square (depending on your crowd tolerance, the latter scenario may not be such a bad thing). Within Jackson Square, there will be live music and general milling about. The end of the year countdown culminates in the fleur-de-lis drop, followed by fireworks over the Mississippi.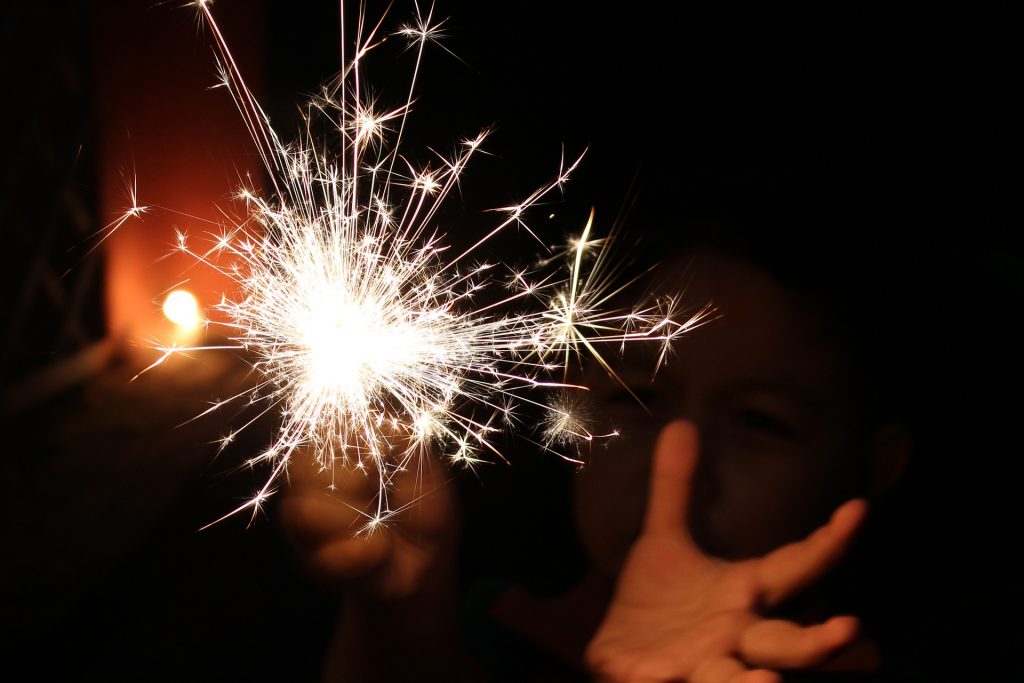 The kiddos can have their New Year's Eve fun at Audubon Zoo and Louisiana Children's Museum
For the Kids
If you're traveling with young children and have made the reasonable conclusion that popped bottles of Moët at midnight and a child's sleep cycle don't mix well, but also don't want your kids to completely miss New Year's Eve fun, consider a some of the family friendly December 31st options for kids in the Crescent City.
You could take them to Zoo Year's Eve at the Audubon Zoo, which 'parties' from 10:30am to 12:30pm and includes a Pepsi toast, costumed characters, and of course, the Audubon's wildlife menageries. Or you could head to the Louisiana Children's Museum for their annual New Year's Eve Kids' Countdown to Noon!, which lasts from 9:30am to 2:30pm. That party will include noisemakers, paper bag hats, and music, all set against the backdrop of the Louisiana Children's Museum's considerable range of kid-friendly displays and exhibits, appropriate for children aged from 1-12.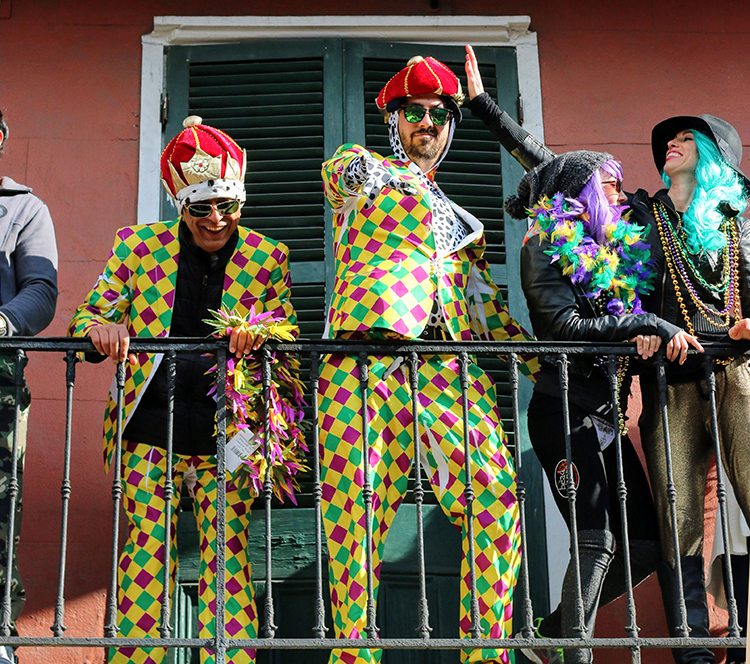 French Quarter Balcony photo by Lee Curran
Balcony Bashes
If you're looking for a more traditional night of French Quarter style partying, be on the lookout for balcony bashes at area bars – located all up and down the (in)famous Bourbon St nightlife strip. A balcony bash is pretty much that – you'll pay a cover and be allowed to plant yourself on a wrought iron balcony overlooking the street below. Much bead tossing subsequently ensues.
With that said, a different take on the balcony bash is a French Quarter New Year's Eve house party. Seeing as such houses usually have balconies that afford at least a decent view unto the river, this is a good chance to see the fireworks while avoiding crowds. Of course, getting yourself into a house party is all based on your charm and who you know.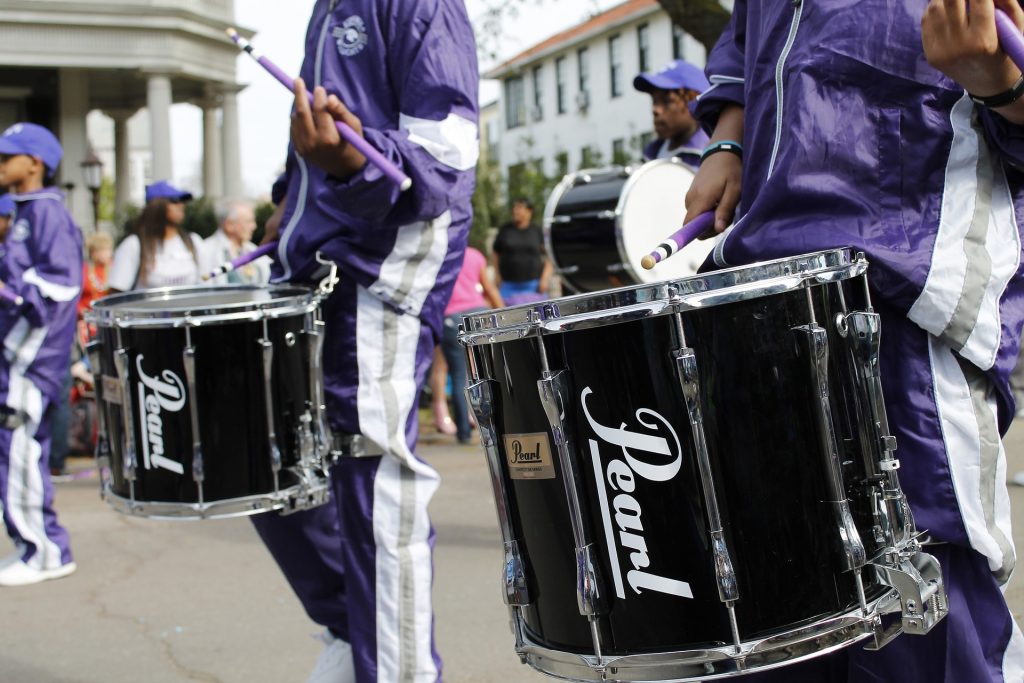 Enjoy a parade during the All State Sugar Bowl festivities
Need something to do during the day? Since 1935, the Sugar Bowl has been played in New Orleans, and while that event has since become the Allstate Sugar Bowl, the New Year's Eve Parade associated with the game continues in more or less the same vein. Expect big floats, marching bands, plenty of throws (trinkets tossed to spectators), and a general overload of glitz and pageantry.
The parade begins at the 'bottom' of the Quarter, at the border of Faubourg Marigny, at the intersection of Elysian Fields Avenue and Decatur Street, at 2:30pm. The parade will proceed into the French Quarter and roll past some of that neighborhood's most iconic landmarks, including the French Market and Jackson Square. The parade ends at Canal St.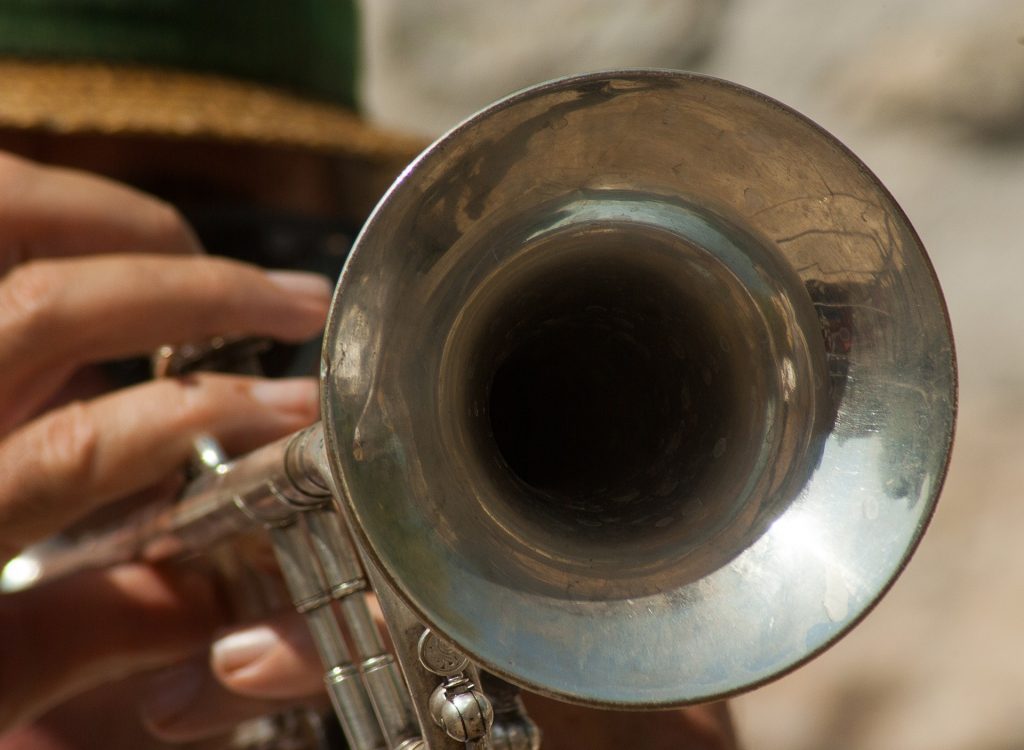 For Music Enthusiasts, Hall Lang Syne is sure to please
Perhaps no band in the world as iconically embodies New Orleans to the outside world as the Preservation Hall Jazz Band. By this extent, no venue is more powerfully associated with the city's 'trad jazz' scene than Preservation Hall. If you want to combine your New Year's Celebration with some of the city's finest local music, you can do a lot worse than Hall Lang Syne, a party put on by the Preservation Hall-Stars at 'the Hall' itself. Tickets are $150, and for that price you get access to the historical hall, as well as a champagne toast in the space's gorgeous, faded courtyard. Plus, y'know, a pretty fantastic slate of music put on by one of the greatest jazz ensembles in the world.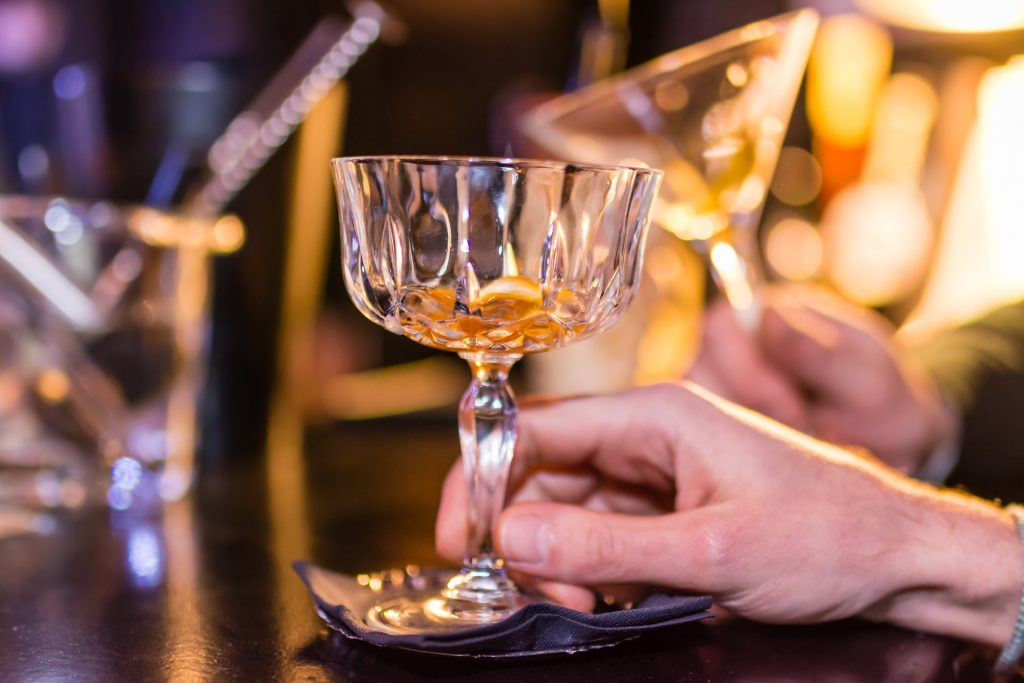 Celebrate NYE at some of the oldest gay bars in the country
The French Quarter includes some of the oldest dedicated gay bars in the country, and a slew of venues in the lower portions of Bourbon Street, starting at around the 800 block, will be throwing New Year's Eve parties. Expect DJs, dancers (of the go-go variety), and drag cabaret. If that kind of thumping nightlife experience isn't your thing, consider an evening at one of the city's more laid back 'gayborhood' bars, like Mag's 940 (940 Elysian Fields), The Friendly Bar (2301 Chartres) and Big Daddy's (2513 Royal Street) – all friendly spots that will certainly be celebrating, but perhaps minus the laser show and speakers.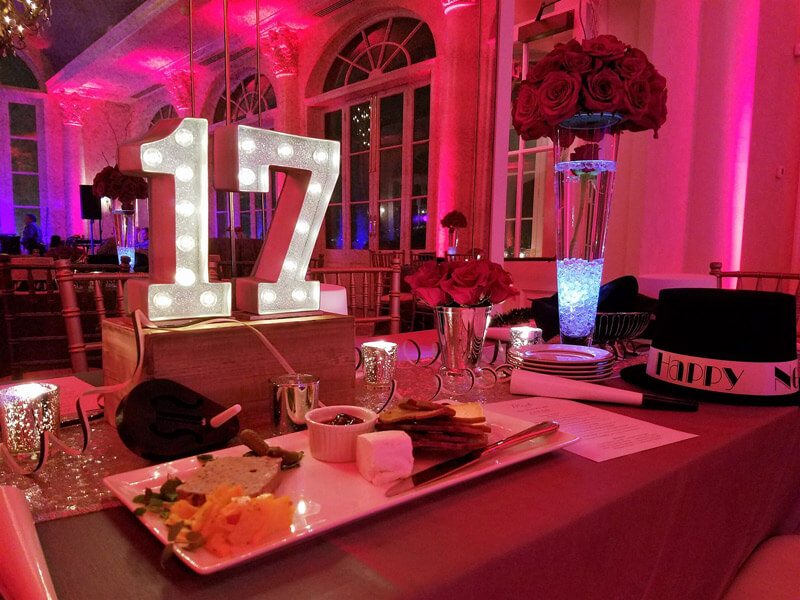 Photo courtesy of Marché on Facebook
Head above the French Market to Marché (914 N Peters Street), an event space that puts on an annual, elegant NYE party, complete with a catering menu that will ensure you begin 2018 with a happy belly, if nothing else. Well, to be fair, there will be plenty else: music by the Benchwarmers, an open bar, and an excellent view of the fireworks over the river as the clock hits midnight. Come correct: the party is black tie optional, but cocktail attire is required. You've got to be 21 or over to attend.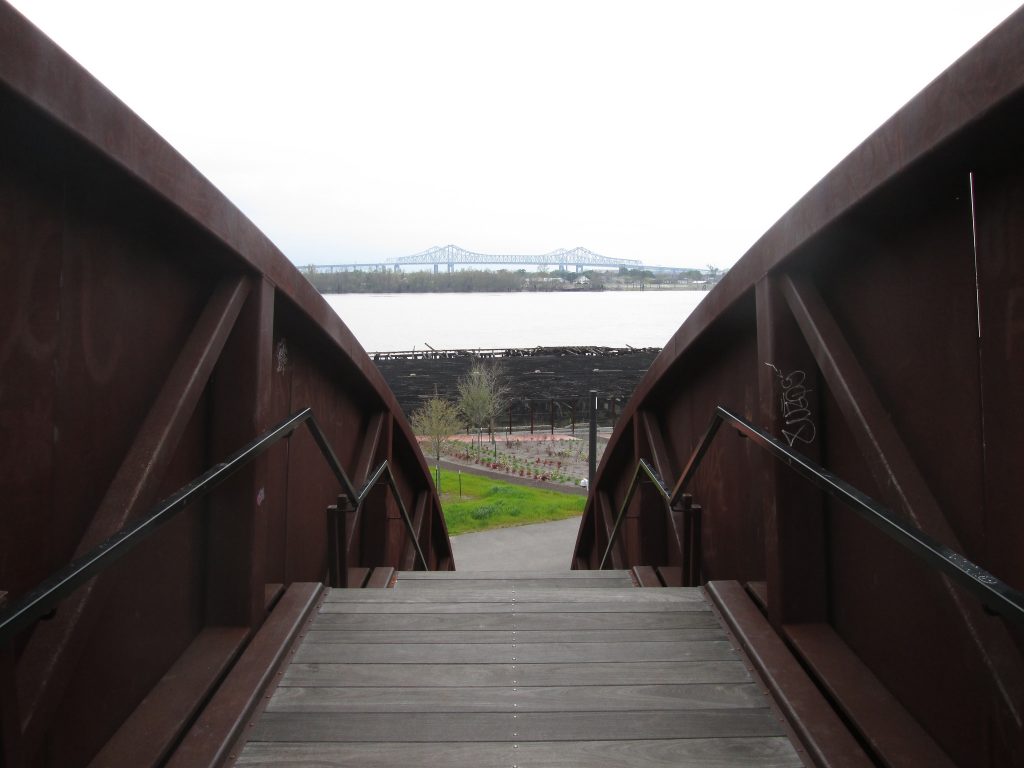 Photo: Crescent Park by Infrogmation of New Orleans
The Crescent Park  is a public green space that has become a favorite means of watching events take place on the river. Positioned as it is along the Mississippi, the park offers fantastic views onto the water, which means you've got a clear vantage point onto the subsequent firework show. Usually, the park closes after dark, but on New Year's Eve (and for events like the 4th of July), it will re-open to the public later in the evening – and pretty promptly shut after the last firework pops off. No worries – there are three entrances to the space in Bywater and Faubourg Marigny, and both of those neighborhoods are thick with venues to celebrate in.
There's a slew of good music and comedy acts performing in the city on New Year's Eve. We won't list them all here, but we're pretty pumped to see comedian Amy Schumer performing alongside adopted New Orleanian musician Ani DiFranco. The show goes off at the Mahalia Jackson Theater for the Performing Arts at 8pm.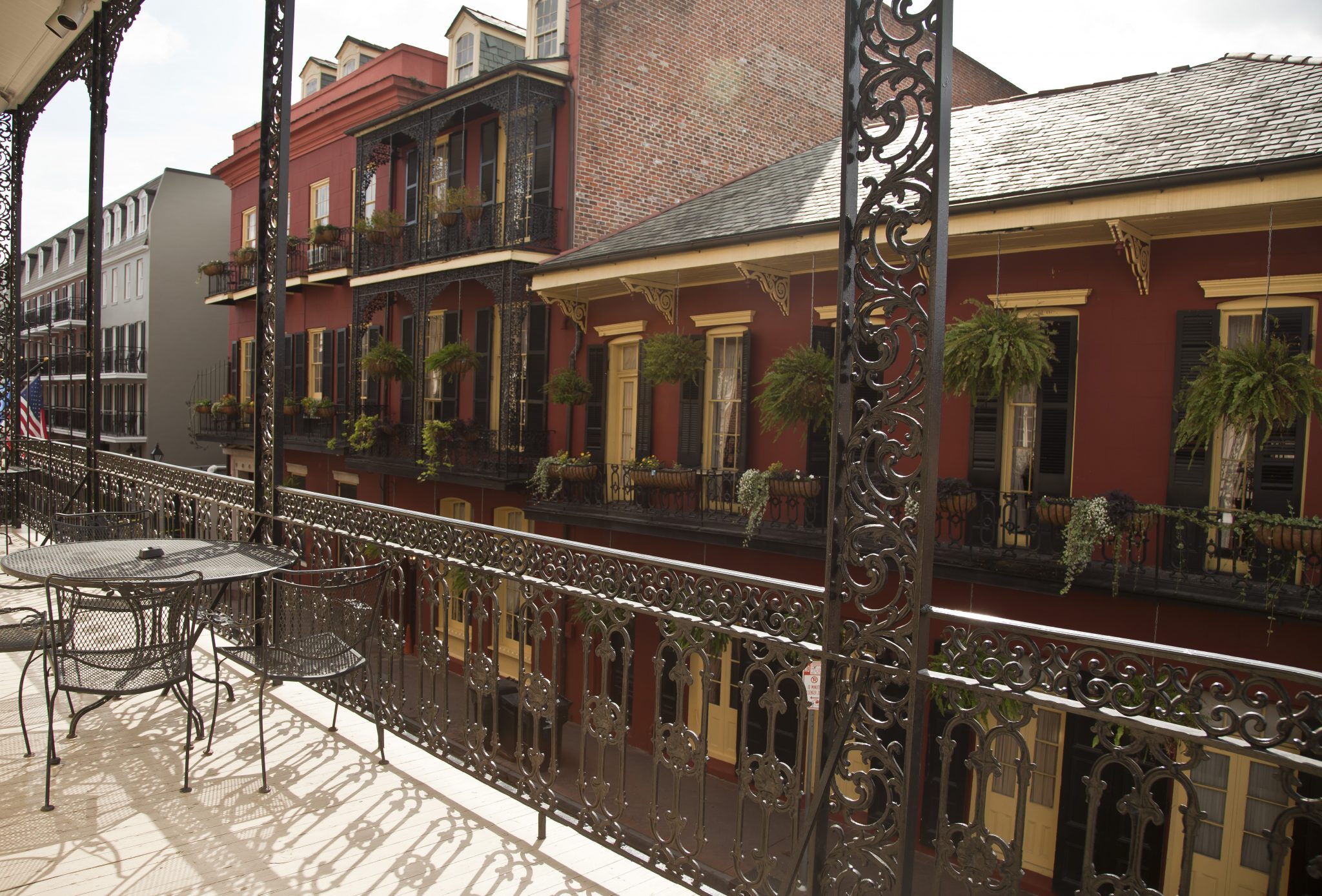 Celebrate New Year's Eve with a view of the French Quarter
Where to Sleep
We've given you plenty of options on how to spend New Year's Eve in New Orleans, but let's face it: once the confetti has been thrown, the champagne uncorked and the noisemakers put away, you need a place to sleep (and possibly sleep in, depending on how much fun you had). With that said, you want to pick the right hotel – one that has a mix of easy accessibility and cozy amenities. If you're celebrating near Jackson Square, consider a room at the Place d'Armes Hotel. Want to be near the action on Bourbon Street? Try the Hotel St. Marie. Or position yourself near the river at the Historic French Market Inn.