Local French Quarter Favorites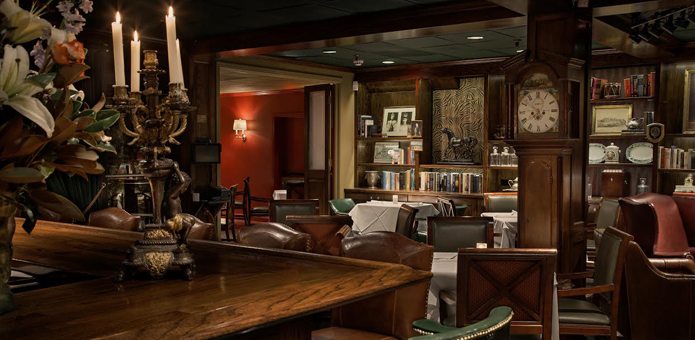 830 Conti Street | New Orleans, LA 70112
The Bombay Club
Louisiana Chef Nathan Richard had a strong background in the art of charcuterie, and the culinary instinct of a born-and-raised Louisianan. Chef Richard loves to experiment with flavors, and has brought to our quasi-British menu a Cajun twist.
More Info
$$$
Takes Reservations, Live Music, Featured, Local Favorite, Outdoor Seating, Essential, Romantic, Elegant, Older Crowd, Moderate, Restaurant / Bar, Jazz, Creole, French Quarter
(504) 577-2237
More About Local Favorites
French Quarter Dining In New Orleans
New Orleans offers a culinary experience like no other. Travelers from all over the world fondly remember the native dishes they indulged in during their vacation in New Orleans. Browse French Quarter restaurant listings and unearth seasonal restaurant specials below. Learn the difference between Cajun and Creole food and research New Orleans' most popular dishes, including crawfish etouffee, jambalaya, seafood gumbo and red beans and rice. Find information on popular French Quarter restaurants like Brennan's, Broussard's, Galatoire's, Antoines, Tujaques, and many more.  Just like our famous restaurants, many celebrity chefs also call New Orleans home. Discover brand-new dining possibilities and classic favorites that New Orleans is known for!