Recommended New Orleans Hotels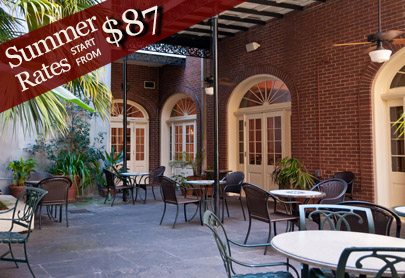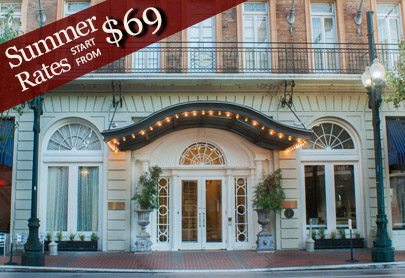 600 St. Charles Ave. | New Orleans, LA 70130
Map
Lafayette Hotel
Parking, Concierge / Tour Desk, Restaurant / Bar, Wi-Fi, Boutique, Romantic, Elegant, CBD/Warehouse District
Book Now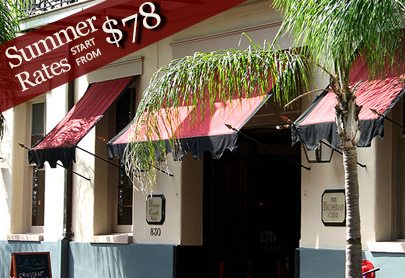 Book A French Quarter Hotel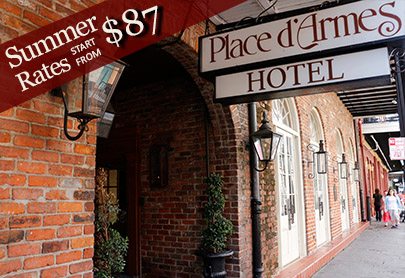 625 St Ann St. | New Orleans, LA 70116
Map
Place d' Armes Hotel
The Place d'Armes Hotel sits in the heart of the New Orleans French Quarter and is just steps away from Bourbon Street excitement and Jackson Square. It's beautifully restored 18th and 19th century buildings surround the lush tropical courtyards, a sparkling swimming pool and fountains.
For Guaranteed Lowest Rate - visit PlacedArmes.com
Moderate, Swimming Pool, Outdoor Seating, Parking
Book Now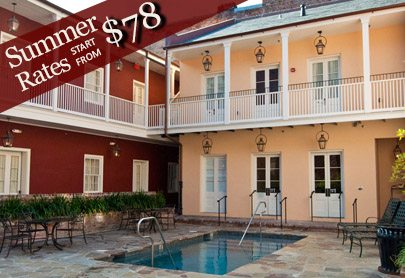 509 Decatur St. | New Orleans, LA 70130
Map
French Market Inn
The French Market Inn, in New Orleans, Louisiana, is tucked away on the banks of the Mississippi River in the center of the French Quarter of New Orleans. This French Quarter hotel is within six blocks of Jackson Square, the French Market, Aquarium of the Americas, Bourbon Street, and Harrah's New Orleans Casino.
For Guaranteed Lowest Rate - visit FrenchMarketInn.com
Moderate, Swimming Pool, Outdoor Seating, Parking
Book Now
More About Local Favorites
French Quarter Hotels in New Orleans
Explore the scores of hotels in the French Quarter and New Orleans! Our hand-picked recommendations reflect the best the Crescent City has to offer in terms of southern hospitality, authenticity, and value. These boutique hotels in the French Quarter and beyond are where intimacy meets luxury, providing a unique experience for visitors to discover New Orleans. The beloved Creole-style buildings of the French Quarter, with a beautiful meld of French, Spanish, and Caribbean architectural influences, house a variety of accommodation options for travelers of all tastes. Personalize your trip by booking a room in one of New Orleans' historic hotels, highly-rated and celebrated by locals and tourists alike. These elegant hotels of New Orleans house a variety of authentic features, ranging from exposed brick walls and antique chandeliers to picturesque balconies and private swimming pools. Southern hospitality awaits you – book your New Orleans French Quarter stay today!