Book A French Quarter Hotel
How To Do Top Taco NOLA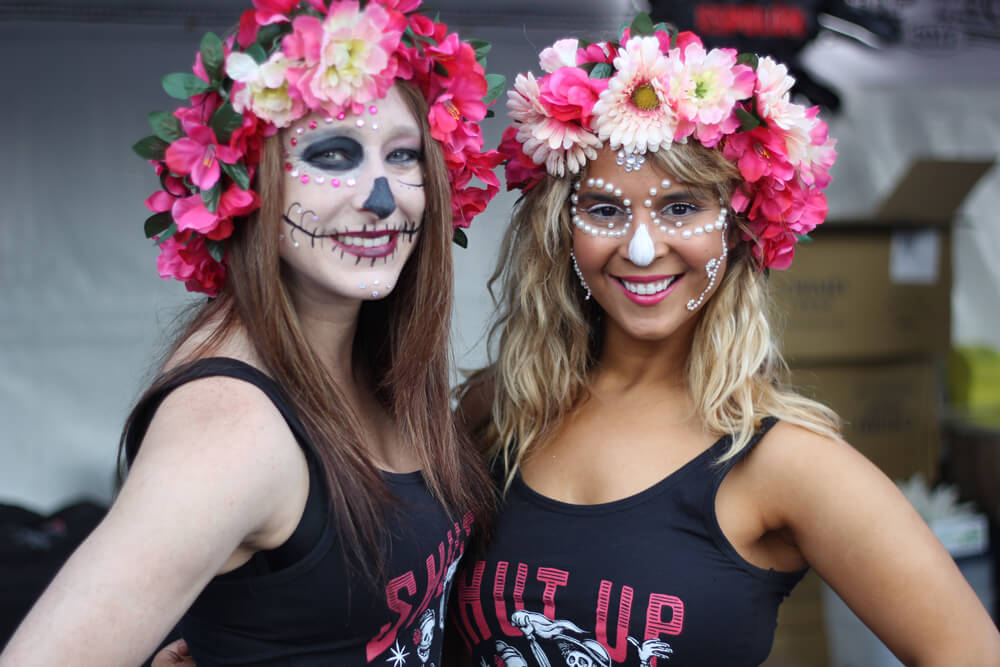 The third annual culinary extravaganza will be held at Woldenberg Riverfront Park on Thursday, May 16, from 6 to 10 p.m. Top Taco features more than 40 restaurants and 40 spirit and beverage companies serving and competing in a variety of categories, including top creative taco, top traditional taco, top creative cocktail, and top traditional margarita. Past winners included some of New Orleans' best restaurants — Cochon Butcher, Sobou, Atchafalaya, Juan's Flying Burrito, and Rum House. The event also features live music and a VIP area.
Attendees will get to sample unlimited gourmet tacos and signature cocktails from some of the top chefs and mixologists in New Orleans. Tickets are all inclusive and include unlimited cocktails, tacos, tequila, beer, water, and soft drinks. General admission is $75. The first-tasting tickets will allow an earlier entry, at 6 p.m. ($95), and the VIP tickets ($125) grant access to private lounges, exclusive tastings, dessert station, open bar, and more. This year, a portion of the proceeds will benefit Foster Nola, a non-profit dedicated to helping children in the city's foster care system as they transition into adulthood.
This year's cocktail celebrity judges include, among others, Brett "Slab" Patron, co-founder of the 610 Stompers; burlesque diva Trixie Minx; and Aaron Wilkinson, the lead vocalist and a founding member of New Orleans' own Honey Island Swamp Band. Local food writer Ian McNulty; Chef and Owner at Turkey and the Wolf Mason Hereford; and Jyl Benson,  Director of Culinary Programming for the Southern Food & Beverage Museum and author of Galatoire's Cookbook, will be among the judges for the taco contest.
Here's what you need to know about getting there, plus our tips on how to get the most out of attending:
The event is 21 and older.
Have a designated driver because tequila will be involved, and lots of it. We highly suggest taking a Lyft or an Uber.
If you do drive, discounted parking is available at the Whale Lot at the Outlet Mall at Riverwalk. You can validate parking on-site between noon and 5 p.m. at the central bar (and receive a Top Taco plate and cup holder).
Top Taco is rain or shine, and spring in New Orleans can bring unpredictable weather. Bring a rain jacket or an umbrella.
Eat a really light breakfast and lunch — you'll want to try as many tacos as possible.
Bring people you like, as the lines get long, and you'll want to make sure you have someone to chat with and someone who can stand in other lines — so that you all can try ALL OF THE TACOS.
Be comfy: Wear loose-fitting clothes — it may be hot and you'll be stuffed. You'll want to have some stretch in your pants/waistband.
Go VIP — you'll get to enter an hour earlier than everyone else, have access to better restrooms, and enjoy other special perks.
Fully charge your phone to share your experience on social media. Do a before and after photo of yourself.
Be hands-free. You don't want to be carrying a lot of extra stuff. You want to have your hand free to try all of the tacos and cocktails!
Chairs aren't  allowed, so you might want to bring a beach towel or pashmina to lay on the ground or steps if you need to sit.
Also, please note: No pets.
Do the after party!
For the event updates and details on the after party, check out Top Taco on Facebook and Twitter. 
---
Related Articles