How to Do Buku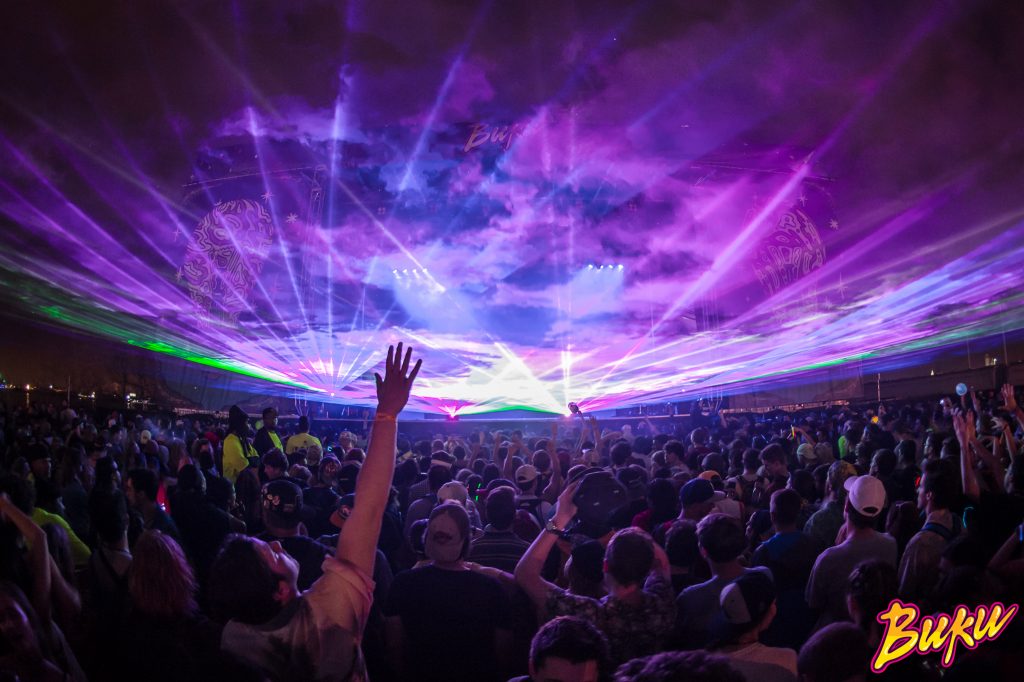 Amidst the crowded New Orleans festival schedule – Jazz Fest, Voodoo, French Quarter Fest – the BUKU Music + Art Project  is a relative newcomer. The festival celebrates its seventh birthday this year, making it a baby compared to similar stalwarts of the local fest scene.
That reputation is exacerbated by BUKU's overt millennial appeal – even the Voodoo Experience, one of the more youthful New Orleans blue chip events, feels a little aged when compared to BUKU. The latter has simply assumed the position of local fest incarnation of youth culture, via its Mardi Gras World location, intensive social media campaigning, surreal art installations, and fresh venue selection, from the Float Den stage (which pops off in, basically, a Blaine Kern workshop) to the 'Back Alley' dance party sub-venue, which sits in the industrial shadow of the Crescent City Connection bridge.
For all that, the main source of BUKU's appeal with a younger crowd is its music lineup – and even in this age of multi-sensory festival experiences, at the end of the day, it's the music that most people judge this sort of event by. BUKU organizers insist their festival eschews the scattershot, every genre under the sun approach of larger summer fests for a more curated dance party vibe.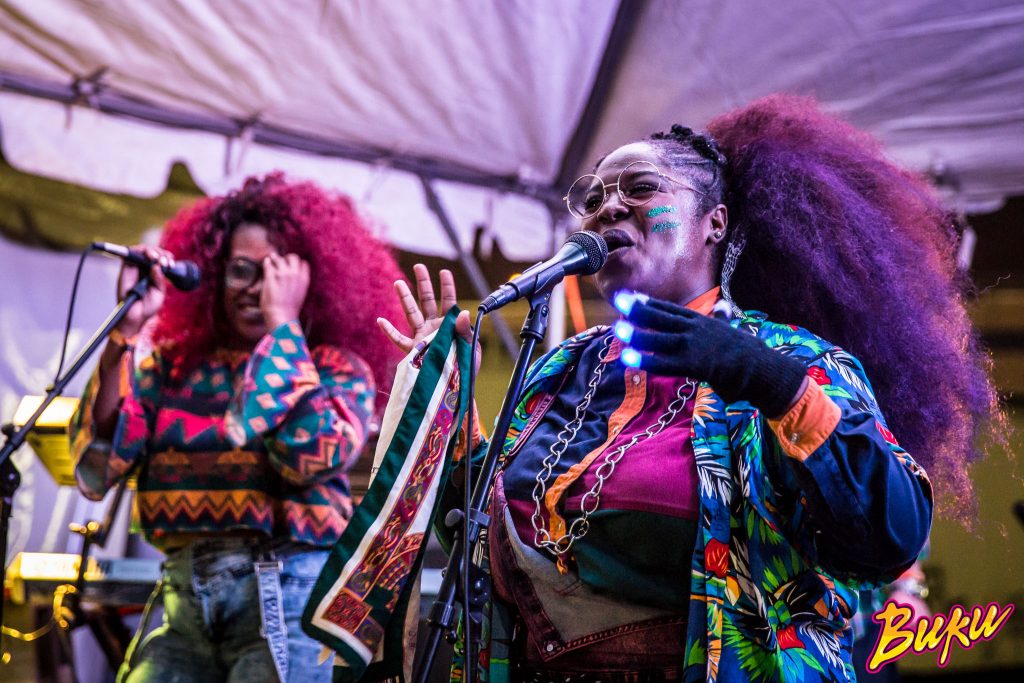 Long story short: BUKU is eclectic, but not to the point of losing vision of its spirit and brand. This vision is a big part of BUKU's appeal. That consistent habit of being on point with fest messaging, along with BUKU's location at Mardi Gras World in the heart of the burgeoning Warehouse District, makes the event particularly attractive to visitors and locals alike.
Power Plant, the main stage situated in front of the old Market Street Power Plant, is lodged between active train tracks and the Mississippi River, creating a spectacle few other festivals can match. The afore-mentioned Float Den, perhaps the festival's most popular (and intense) stage, incorporates the oddities of the Mardi Gras float manufacturing warehouse into its dance–party concert space. Even more unique is the VIP area located on a riverboat (the S.S. BUKU) docked along the river, where pass holders can see special performances and have a wide-angle view of the Power Plant stage.
This year, and in any year, expect art exhibits, tons of local food vendors, and plenty of regional music acts of various genres sprinkled throughout the two– day event.
Like any multi– stage music festival, part of the fun is planning your own personal schedule of which acts to see and when to hustle from one stage to another.
All photos courtesy of aLIVE Coverage