What to Do This Summer in New Orleans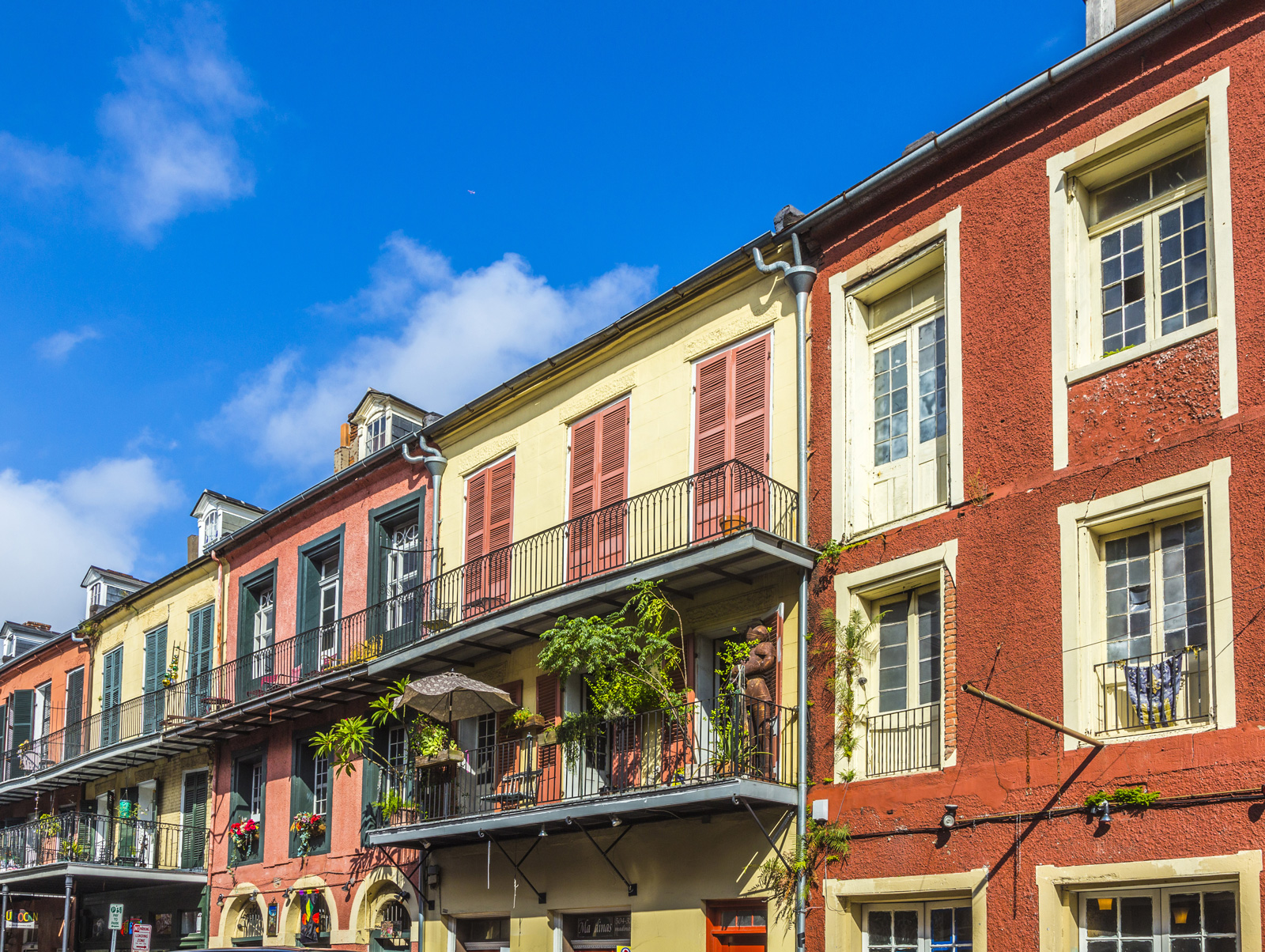 Summer in the French Quarter brings the promise of a series of festivals, parties and holidays – official and unofficial – that seem to pack every weekend between June and August. Truth be told, the calendar gets so busy, we have to wonder why spring gets to carry the label of 'festival season.' As the days reach their maximum length and the nights get sultry and sweaty, remember that the best means of keeping yourself close to the action in the French Quarter is booking a hotel that's within walking distance of all the action. Speaking of – here are some of our favorite summer events popping off in the Vieux Carre.
Jun 24-25 Visitors to Louisiana often assume Cajun people, music and food exist across the state, but in fact, the true Cajun heartland lays in Acadiana, which is located about three hours west of New Orleans proper. Thus, it's kind of a treat when the city gets to host a party that celebrates the culture of the country's largest French speaking community (Louisiana French, to be fair, which is a far cry from what you might have learned in high school). The Cajun Zydeco Festival is put on by the Jazz & Heritage Foundation, and pops off in Louis Armstrong Park, in the Treme (just past the French Quarter) from 11:30 am to 6:30 pm for both days of its existence.
Jun 30-Jul 2 There's a lot to love about Essence, beyond the fact that is is the largest annual African American culture and music event in the world. It's one of the finest gatherings of musicians in a city that is kind of well known for throwing together excellent gatherings of musicians. It's lecture series enlivens the typical mono-musical focus of a large festival event. This year's music lineup includes John Legend, Diana Ross, Chance the Rapper, Jill Scott, Master P, Solange, and Mary J Blige, among many other talents.
Independence Day
July 4 New Orleans celebrates July 4 like anywhere else in America, and also, with a flavor all her own. Of course, there will be fireworks and loud music, but the pretty lights pop off over the Mississippi River. There's plenty of great spots to watch the display, but a good French Quarter balcony is one of the most desired viewing spots in the city. You can also grab excellent vantage points along the Mississippi shoreline in the French Quarter, Marigny and Bywater.
Jul 7-9 Plenty of people know that the Running of the Bulls is a major event in the Spanish tourism calendar, but not as many folks realize New Orleans hosts its own bull run. Except here, the 'bulls' are roller derby girls who whack the participants – dressed all in white with red scarves and handkerchiefs – with whiffle bats. Good times! The actual 'bull run', which now features thousands of participants, goes off on July 8, but the folks at NOLA Bulls have events lined up through the weekend. Note that you are asked to sign up to participate in the Bull Run – all proceeds from the event go to charity.
Jul 18-23 Some of the world's most famous cocktails were invented in this city: the Sazerac, Brandy Milk Punch, and Ramos Gin Fizz, to name a few. Having a drink in New Orleans isn't just fun – it's also a celebration of our unique history. Still, New Orleans can't just let a cultural touchstone lay without holding a festival, and thus: Tales of the Cocktail, a six-day celebration of mixed drinks in all of their vast diversity. Every year, the party draws in thousands of bar owners, distillers, mixologists, authors and tastemakers who are interested in networking, sharing knowledge and showing off their skills.
Aug 1-31 August is traditionally a slow tourism month in New Orleans, and in an effort to drum up customers at area restaurants, Coolinary was created. The premise is simple: dozens of participating restaurants offer prix fixe menus at a discount. Sometimes, a significant discount – many locals take advantage of Coolinary to splurge at restaurants that they (and their wallets) avoid at other times of the year. Interested?Just check out the Coolinary website and see what restaurants are participating (and for which meals; some spots, for example, only offer a Coolinary menu during lunch). You don't have to do anything else but show up and get fed.
Aug 3-6 An initiative from the folks at French Quarter Festivals, Satchmo Summer Fest is a celebration of the city's most famous musical son (Louis Armstrong, nicknamed 'Satchmo') and New Orleans music in general. As New Orleans festivals go, this one is pretty beloved – it's family friendly, kicsk off within the French Quarter, daily admission is only $5 (kids under 12 are free), and the lineup is truly local. More than almost any other festival we mention, this one feels like a New Orleans street party (again, for families), and it definitely should not be missed if you're in town.
Aug 5 Back in the days before air conditioning, New Orleanians kept cool and looked fresh in the face of August swelter by wearing light colored linen clothing. Back in the days before White Linen Night, local art galleries felt the pinch of the August tourism slow down. In order to combat said slow down, and to showcase local summer fashion, White Linen Night was created. Art galleries and restaurants in the Warehouse District throw their doors open for a night of wine, art perusing, dining, and more wine – plus modeling of, naturally, the latest in white linen fashion.
Aug 12 Probably the last thing any sane human being wants to do in the midst of a New Orleans August is run, but then again, the folks involved with the New Orleans Hash House Harriers (NOH3) have always been a little crazy. The Red Dress Run is your chance to see a bunch of locals of all genders don red frocks and go careening through the city on a madcap 2-3 mile course. Said route is kept secret until the day of the run, but racers always pass through the Quarter. Come out, wear crimson, have a beer (many of the runners will be joining in with you) and enjoy the show.
Aug 12 The more rebellious sibling to White Linen Night, Dirty Linen is a similar gallery evening, but in this case the galleries are located in Quarter along Royal Street, and the vibe is a little more counterculture. Peruse food trucks, galleries, and bars, or enjoy the wine the gallery owners brought along with them, and enjoy an unbridled celebration of the creativity of the city.
Aug 30-Sep 4 New Orleans' largest LGBTQ event is a citywide party that celebrates the huge impact the local gay and lesbian community has on the city at large. Almost a week's worth of partying will kick off within the Quarter, spreading across New Orleans as more and more guests swoop into town for several days of…well, as the title says, decadence.