Come Experience Decadence Festival in New Orleans
Join the city of New Orleans this Labor Day weekend in celebrating Decadence Festival's 45th birthday! A unique festival celebrating gay culture in New Orleans, Southern Decadence is a fabulous end to New Orleans' summer festivities. Every year the French Quarter welcomes locals and visitors alike for a glittery good time, and this year's theme, Decadence Takes the World, is predicted to draw in over 150 thousand people to the Royal Street and beyond this August 31st-September 5th. You do not want to miss out on one of the best New Orleans festivals this summer! Come celebrate music, food, gay culture and more at Southern Decadence Festival this Labor Day.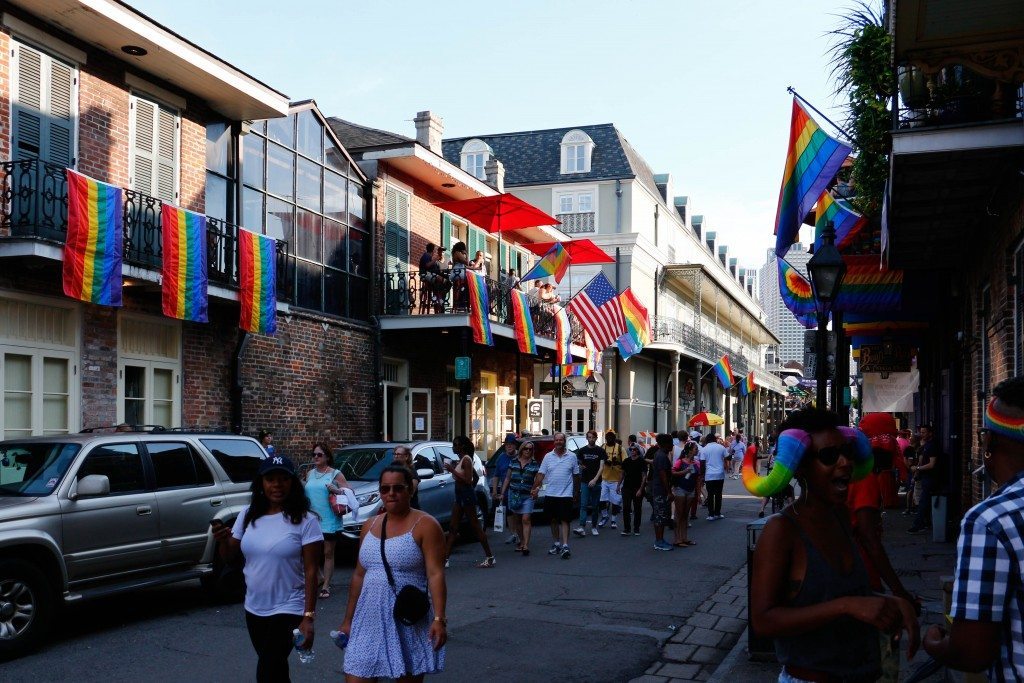 Check Out One of the Best New Orleans Festivals
Decadence Festival is a flourishing multi-day festival featuring ornately costumed Grand Marshals, two parades, and multiple fundraisers and parties. This New Orleans festival welcomes people of all races and genders, and is particularly welcoming to the LGBTQ community. If you want to raise funds for charity and have a fantastic good time with great people, this is the festival for you! Decadence began back in 1972 as a last minute neighborhood pub crawl the Sunday before Labor Day, and has since expanded into the extravagant festival it is today. All of the money that is raised after expenses will benefit both New Orleans Advocates for GLBT Elders (NOAGE) and Animal Rescue New Orleans (ARNO). In fact, this is the first year that a non-LBGTQ charity will be receiving the funds. This move is crucial for the community to start acting like one, according to Parade Organizer, Captain, and former Grand Marshal Steven Mora.
This year's festival has its own official song: a remixed version of Ariana Grande's "Break Free" by DJ JRB will be setting the tone for the festivities! Decadence Festival's theme board includes swabs of amethyst, ruby, sapphire, and pearl, all of the official colors for this year's 2016 festival.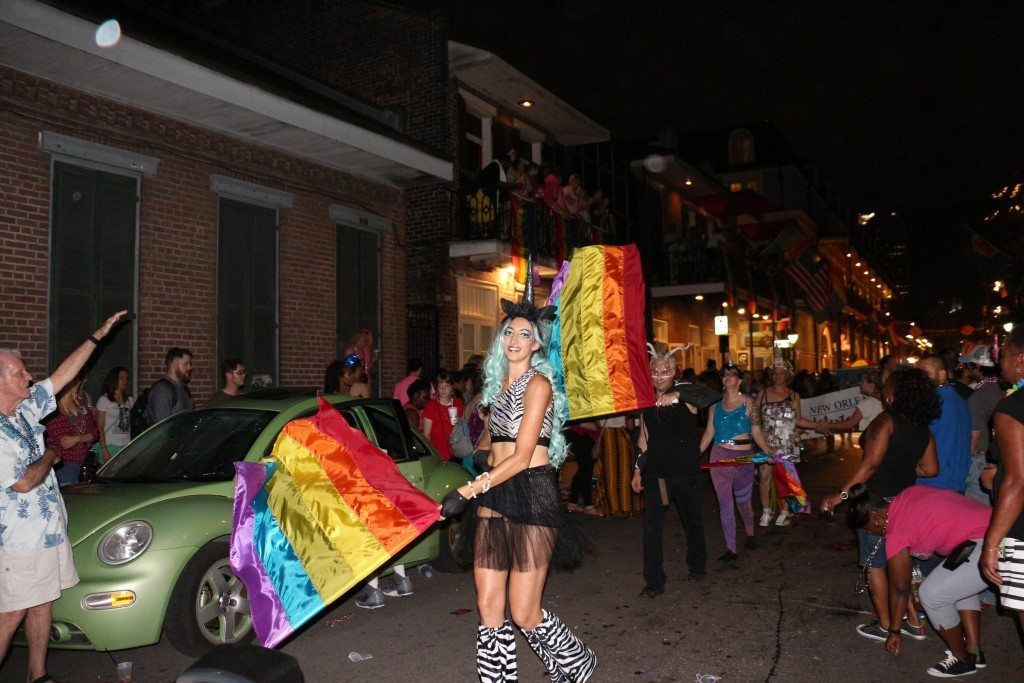 A Parade in August
The flagship event, the 42nd Annual Official Southern Decadence Walking Parade, will take place on Sunday, September 4th. This event will be lead by Grand Marshals Tony Leggio, Felicia Philips, Jeffrey Palmquist and Derek-Penton Robicheaux, who recently introduced their entourage and lieutenants. This year's walking parade adds some excitement to the mix with belly dancers! Returning to Decadence Festival are the Celestial Bodies in Motion, dance troupe The Star-Steppin' Cosmonaughties, and both the Satin Baby Dolls and the Black Storyville Babydolls. There is no shortage of excitement and fun at this year's Southern Decadence Festival in New Orleans!
Trying to stay on the parade route? If you would like to sleep in the heart of all of the decadent fun, Valentino Hotels have locations throughout the French Quarter and downtown New Orleans. The French Market Inn and the Place d'Armes Hotel are directly on the Parade Route, while Hotel St. Marie and the Prince Conti are within one block of the festivities. The Lafayette Hotel on St. Charles Avenue is also a great option for those who want to be in walking distance of French Quarter but appreciate the more subdued pace of the beautiful historic Warehouse Arts District.
Come experience all of the lavish culture, food, drinks, and more at Decadence Festival August 31st- September 5th in New Orleans! As one of the best New Orleans festivals, Decadence provides festival goers with a uniquely exciting experience that is truly one-of-a-kind.